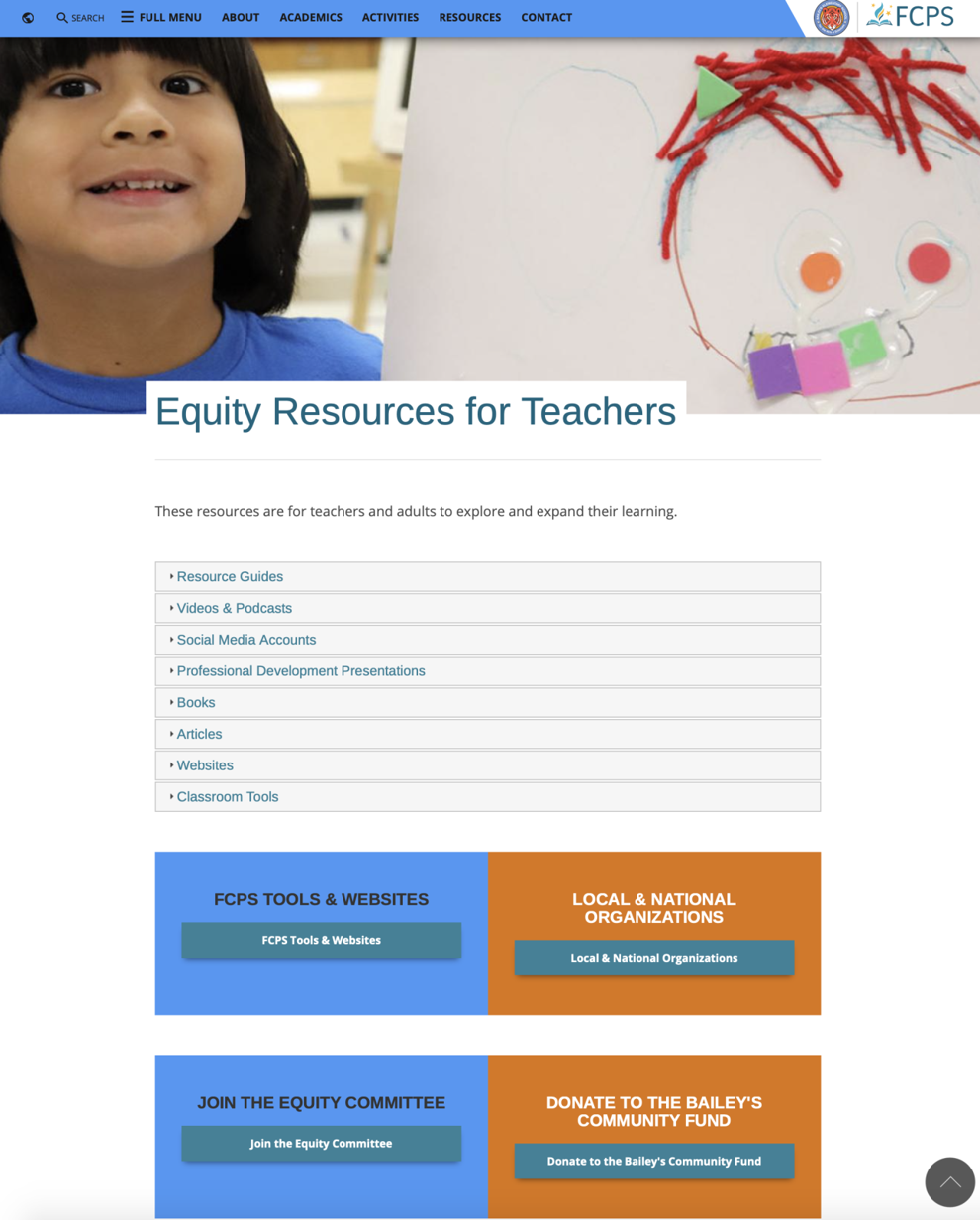 Bailey's Elementary School for the Arts and Sciences in Falls Church is facing backlash from the community due to controversial information and resources posted on their website. On July 22, links and posts on the website included topics such as Black Lives Matter, tools for teaching Critical Race Theory, New York Times articles which discuss white parents are what's wrong within public schools, antiracism tools for teachers and a collection of social media accounts to check out that further discuss and implement similar ideas.
The website suggested following accounts on social media called 'Woke Kindergarten' and 'No White Saviors', as well as individual personal accounts which contain photographs and information which many parents considered too sensitive to be suggested for elementary school teachers to implement in the classroom. Some of the photographs on the suggested accounts had explicit language or content including nudity and semi-nudity.
The information and links on the website have since been removed from public view, with the Bailey's Elementary website now containing information about no-cost summer meals, in-person classes, virtual mental wellness appointments, broadband benefit and vaccination information. While the controversial topics are no longer accessible to the public, many parents obtained photographs of the information and shared their outrage online.
Elizabeth Schultz, a former FCPS school board member, posted photographs of the information on Twitter. "This is Not Education. -it is indoctrination. School Boards in Fairfax & beyond: STOP targeting CRT, sexualized, & politicized content to little children; lying to parents that you're not doing it; & pressing employees into professional development to make them complicit," she tweeted.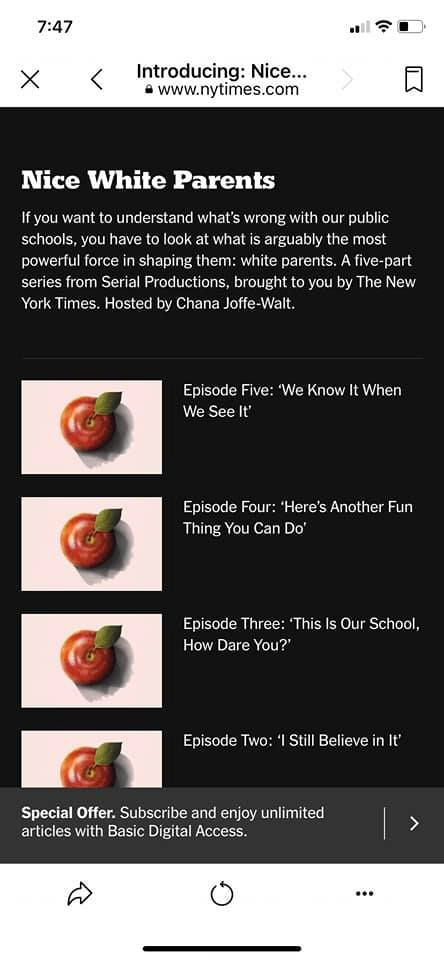 FCPS has confirmed that the online postings were a mistake. "This content was posted in error by the school and has since been removed from the website," said an FCPS spokesperson. But the content was not removed before being seen by the community and causing outrage. A call to the Bailey's Crossroads ES principal by Fairfax Times was thwarted by FCPS and they provided the statement above.
When clicking on the original link which contained the information, visitors are taken to the Bailey's Elementary website, but it now says: "You are not authorized to access this page" and access is denied.
Elizabeth Schultz felt the suggested media was not professional for education. "K-12 educators: it's not ok to source your training this way. -stand up and & speak up; children deserve parents & teachers who don't believe this is acceptable professional development," she tweeted.
Other community members are also speaking out in anger about the post. Asra Nomani, a FCPS alumni parent and a local education advocate was also upset by the website content. "I was shocked by what I saw on the Bailey's Elementary School website. Fairfax County Public Schools needs parental supervision," said Nomani. "They continue to fail students and families by wasting valuable resources, staff time and energy on the politics of indoctrination, rather than education. It just took me a few minutes to find FCPS promoting on an elementary school website the work of the divisive Abolitionist Teaching Network and also the R-rated social media feeds of a 'sex educator' and sexuality activists."
Many parents have felt compelled to share their disgust on social media in hopes of other parents becoming aware of the situation. "I'm now outta fcps bc we moved our last to private but everyone on here should post this to their personal page so that as many families as possible wake up," commented one parent on Facebook. "This is absurd, and I don't normally post anything controversial normally, but this is beyond reproach. Any public school system that would allow links to private social sites without concern for the content clearly feels above their constituents."
"White parents are what's wrong with public schools?," another parent commented on a Facebook post. "I have been involved in helping and supporting public schools my whole life. When my twins were younger sometimes I was room parent for both classes, volunteered in the classroom, library, PTA, office, school board parent rep (Ohio). The title and description of the podcast [Nice White Parents] is infuriating." The parent said she had mixed feelings after listening to three of the episodes.
Parents seem like they are not going to quickly forget what was posted online. "It's unconscionable the indoctrination FCPS is pushing on vulnerable at-risk, minority students and families at a Title 1 school, where many families are Hispanic immigrants from Central America, still learning English," said Nomani. "Meanwhile, they are keeping such controversial material off the websites of schools with mostly-white students. They know that most parents would never accept such inappropriate material for their young ones. They shouldn't try to pull a fast one on any parents. We must all remain vigilant about what is happening in our local schools, prioritizing always the wellbeing – not corruption – of our youth."