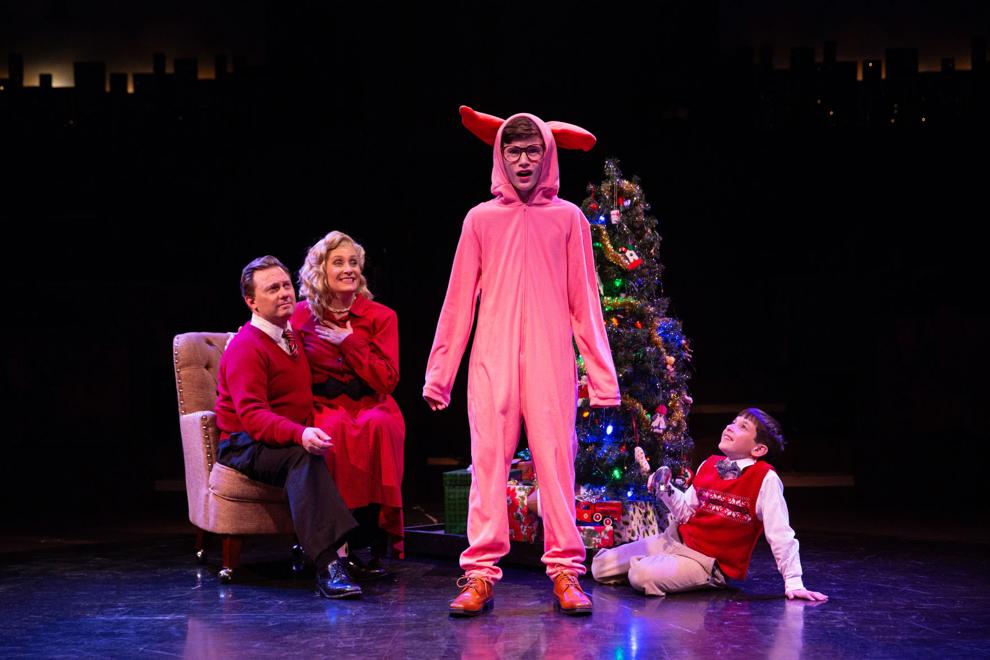 "You'll shoot your eye out!"
This memorable quote is sure to bring a smile from anyone who has seen the 1983 holiday film, "A Christmas Story," a movie so beloved that each year TBS television network runs it for 24 hours straight.
Toby's Dinner Theatre is also bringing "A Christmas Story" to life this holiday season with performances through January 5 under the direction of Shawn Kettering.
In 2012, a musical based on the Christmas classic was staged on Broadway, with a book by Joseph Robinette, and music and lyrics by Benj Pasek and Justin Paul, the duo behind "The Greatest Showman" and "Dear Evan Hansen."
Like the film, the musical is set in 1940s Indiana and tells the story of bespectacled Ralphie Parker, who tries hard to convince his parents, teachers and Santa Claus that a Red Ryder BB gun is the perfect Christmas gift.
The musical has all the most memorable parts from the film included, such as the infamous leg lamp, pink bunny PJ's and a triple dog dare that creates quite the "sticky" situation.
Two young actors from Fairfax County are part of the production. John Poncy, an 11-year-old Oakton resident, plays Ralphie, while 15-year-old Sophia Manicone from Vienna plays numerous characters as part of the ensemble.
"I'm doing a lot of dancing and we have all these crazy costume changes, and it's really cool to be a part of that," Manicone said.
Manicone has been acting since she was in second grade and has performed in everything from "To Kill a Mockingbird" to "Into the Woods" to "Little Women." It's a career that she has enjoyed and made lots of friends from.
"What I love about this is that you get to meet a cool variety of people that have a shared interest, and everyone is so accepting in that environment," Manicone said. "It's cool making people feel something and spread important messages or just show a heartwarming story like 'A Christmas Story'; there are so many things you can do and I think that's really special."
She also won Vienna Idol back in 2014 and takes voice lessons and up to nine hours a week of dance classes! Manicone's interest in musicals dates back to when she was just 3, and seeing "Mary Poppins" on Broadway.
"I remember when she flew over the audience and I was completely in awe," she said. "Getting to watch the costumes and sets and lights all coming together to create this amazing show…it was just incredible."
Poncy saw the movie version when he was 4 and hated it! Santa scared him and he just wasn't drawn to the character, so he initially didn't want to audition for the show. But after hearing the music, he realized it was something he wanted to be a part of.
"I think Ralphie is a great role. He wants this BB gun and tries many different ways to get it, and it's fun," he said. "But it's not just about Ralphie. It's a family story, and what I like about the musical version is everyone is involved more."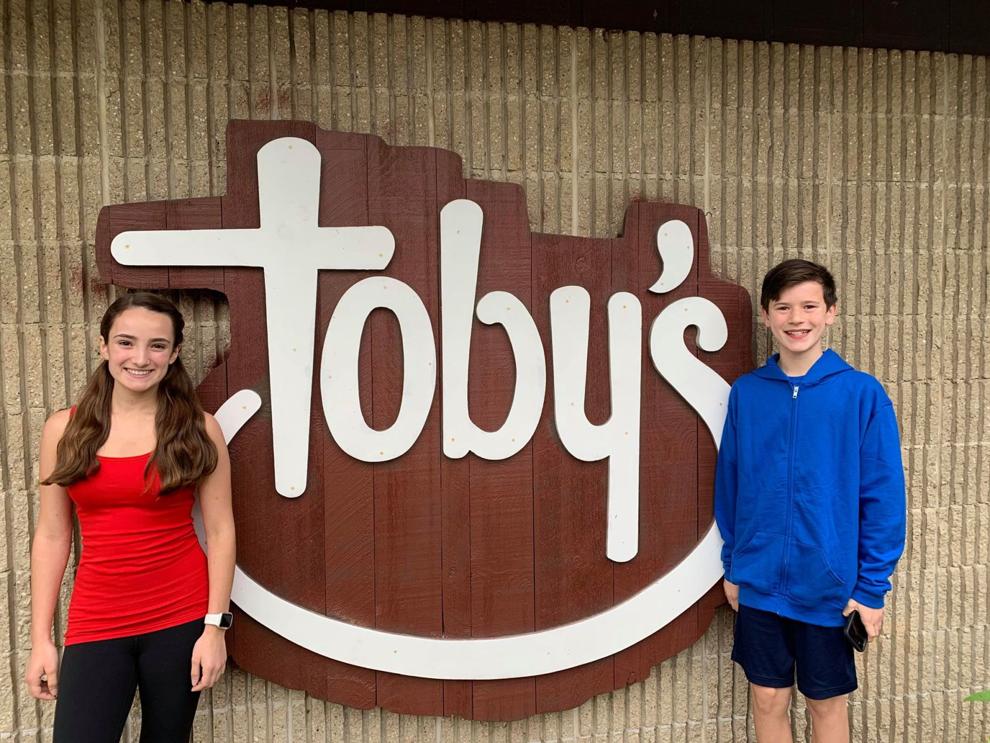 The show marks Poncy's first professional role, though he's performed in several local theater school productions in the area. Past shows include "The Lion King," "Legally Blonde" and "The Lion, the Witch and the Wardrobe."
"This being a professional show, it's more work, but everyone is very friendly and I'm having fun," Poncy said. "I used to always dance around the television and started taking lessons and just love being part of the theater."
Manicone and Poncy carpool to the theater together for rehearsals and have become fast friends, listening to Broadway soundtracks, playing games on their phones and just talking about school and life.
The show is double cast, so Evan Christy plays Ralphie on alternate nights and 16 young actors take part overall.
"This is such a classic, and families will have a great time coming to see this," Manicone said. "I think people will have a great experience that they will remember and if you have younger kids, get them hooked on theater. This is a cool chance to let them see other kids onstage."