VSP arrests 17-year-old after Fairfax County pursuit
Virginia State Police are investigating a pursuit that ended with a 17-year-old being taken into custody. 
The incident began at approximately 12:05 a.m. Nov. 15 when a Virginia State Police Trooper observed a group of vehicles traveling west on Interstate 495 at Exit 176 for Telegraph Road in Fairfax County. The vehicles slowed to about 20 mph and began lining up as if preparing to drag race. As the trooper pulled in behind the vehicles, three sped off at a high rate of speed. When the trooper activated his lights and sirens, the vehicles refused to stop and a pursuit was initiated. 
One of the vehicles, a Subaru, continued to I-495 north reaching speeds of more than 130 mph. The Subaru exited I-495 at Exit 54 for Braddock Road and headed east, running several red lights. The vehicle continued onto Backlick Road, did a U-turn in a parking lot and then struck a 2019 Toyota SUV near the intersection of Highland Street. At that point, two troopers purposely made contact with the pursuit vehicle in order to bring it to a stop. The suspect vehicle struck a brick column and came to a stop.
The driver of the Subaru, a 17-year-old male from Woodbridge, was taken into custody without further incident. He was transported to Springfield Health for treatment of minor injuries sustained in the two crashes. Three adult passengers were not injured. 
The driver of the Toyota SUV that was struck was treated at the scene for minor injuries. 
The juvenile pursuit driver was charged with drag racing, driving without a license, one felony count of eluding police, and one felony count of hit and run. The incident remains under investigation.
Smoke alarms alert residents to Bailey's Crossroads house fire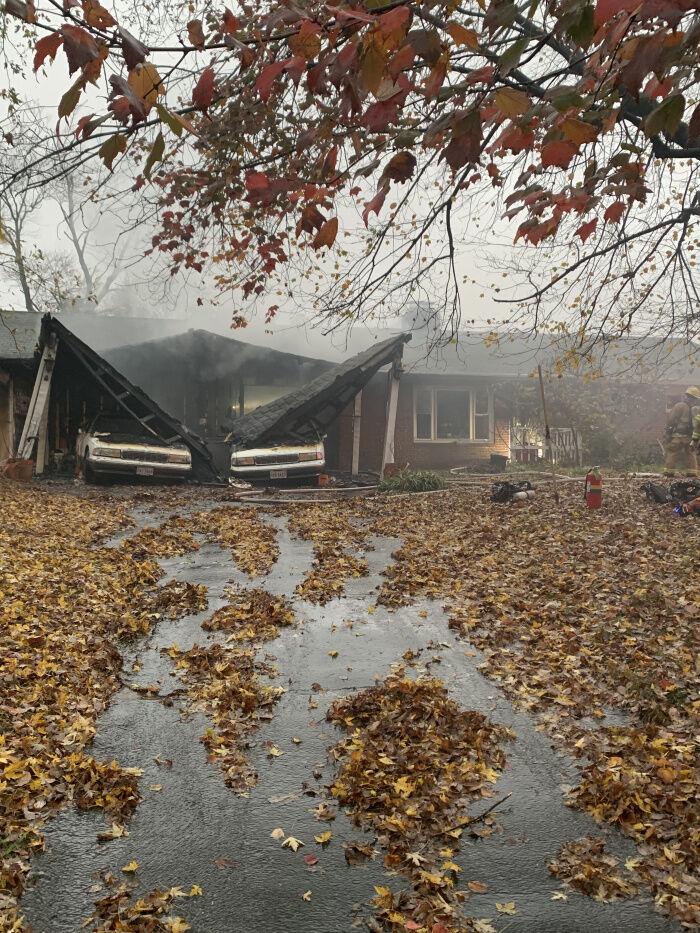 Units from Fairfax County Fire and Rescue Department, Arlington County Fire Department, and the City of Alexandria Fire Department were dispatched for a reported house fire in the 5700 block of Scoville Street in the Bailey's Crossroads area of Fairfax County Nov. 12 at approximately 7:08 a.m.
Crews arrived on the scene of a one-story, single-family home with fire showing from the attached carport. They quickly initiated an attack on the fire through the carport and into the living space behind the carport. The fire was quickly extinguished. One resident was transported to the hospital with non-life-threatening injuries. No firefighter injuries were reported.
Two occupants were home at the time of the fire. The occupants were alerted to the fire when smoke alarms sounded. Both safely evacuated the home prior to fire department arrival.
Fire Investigators determined that the fire was accidental in nature and started in the living room. The cause of the fire was an electrical malfunction in a power strip.
Two occupants were displaced because of the fire. Red Cross assistance was offered and accepted. Damages as a result of the fire were approximately $173,750.
Fairfax County Fire and Rescue would like to remind all residents of the importance of having working smoke alarms on every level of your home, in every bedroom, and outside sleeping areas. Working Smoke Alarms – Don't Stay Home Without Them!
VSP investigating fatal crash involving Falls Church man
Virginia State Police responded to a crash involving a pedestrian fatality on Interstate 95 in the City of Richmond Nov. 13 at approximately 12:27 a.m.
A 2005 Volvo S80 traveling north struck a pedestrian in the center lane at the 75 mile marker. The pedestrian died at the scene. 
The driver of the Volvo, a 35-year-old male, was wearing a seatbelt and was not injured.
The deceased pedestrian has been identified as Muhammad Khan, 22, of Falls Church, Va.  
Speed is not being considered a factor in the crash.
Alexandria man charged in robbery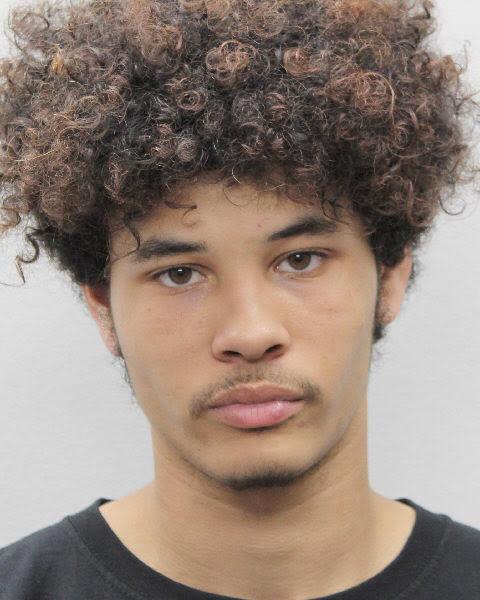 A man entered Frugalista at 7609 Richmond Hwy. Nov. 6 at 2:46 p.m. He assaulted an employee and stole merchandise. 
The man walked away but was found by officers. Brandon Brown, 22, of Alexandria, was charged with robbery. No injuries were reported.
Detectives investigate fatal pedestrian crash in Springfield
A 63-year-old man died as a result of injuries from a crash that occurred around 12:05 a.m. Nov. 15 near the intersection of Loisdale Road and Loisdale Court in Springfield. 
Detectives from the Fairfax County Police Department Crash Reconstruction Unit have preliminarily determined that Maurice Lewis, of Woodbridge, was crossing Loisdale Road near Loisdale Court. 
The driver of a 2017 Toyota Camry was traveling southbound on Loisdale Road and struck Lewis who was in the vicinity of a crosswalk. The driver remained at the scene and is cooperating with detectives. Rescue personnel pronounced Lewis dead at the scene. Preliminarily, speed and alcohol do not appear to be factors for the driver. The investigation remains active.
Anyone with information about this crash is asked to contact the FCPD Crash Reconstruction Unit at 703-280-0543. Tips can also be submitted anonymously through Crime Solvers by phone -1-866-411-TIPS ( 866-411-8477 ).
This is the 13th pedestrian fatality in the county to date in 2020.
Haymarket man charged in Alexandria burglary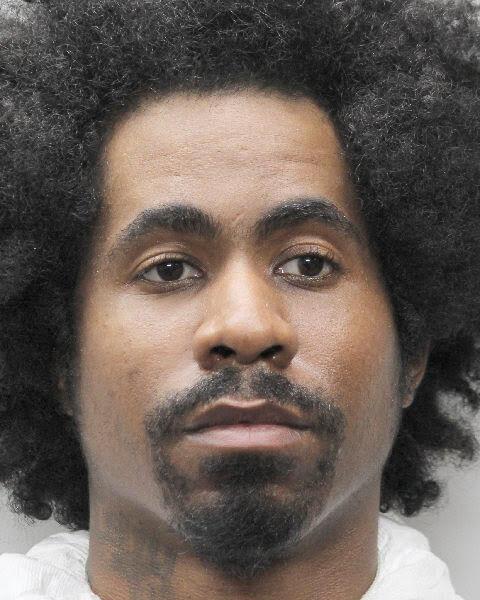 A man broke a door, entered T-Mobile at 6328 Richmond Hwy. Nov. 9 at 4:20 a.m., and stole merchandise. 
Nickolas Harris, 38, of Haymarket, was found nearby with the stolen merchandise. He was charged with burglary, grand larceny and destruction of property.
Detectives charge two juveniles in fatal shooting at Springfield motel
Two 16-year-old boys from Annandale are facing charges following a Nov. 10 shooting at the Motel 6 in Springfield. 
Officers initially responded for a juvenile who was found suffering from an apparent gunshot wound to the upper body. Several other juveniles were determined to be in the motel room at the time of the shooting. Following a thorough investigation, detectives believe one of the boys was handling a firearm when he accidentally discharged a single round, causing fatal injuries to the victim.
One juvenile was charged with felony reckless handling of a firearm and unlawful possession of firearm by a juvenile. The other was charged with unlawful possession of firearm by a juvenile. Both juveniles were taken into custody and processed at the Fairfax County Juvenile Detention Center.
Dulles CBP seizes 678 pounds of Nigerian khat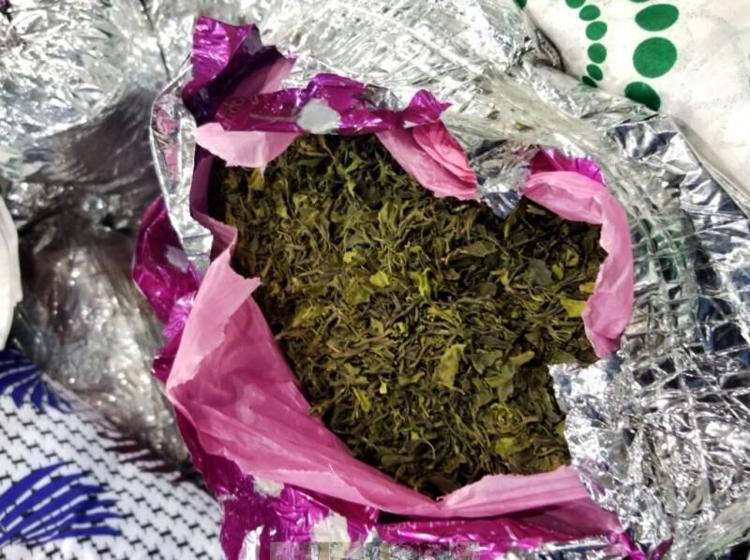 U.S. Customs and Border Protection officers seized more than 678 pounds of khat shipped in air cargo from Nigeria at Washington Dulles International Airport on Monday.
While examining air cargo on Sunday, CBP officers discovered foil-wrapped bundles of a green leafy material that was concealed within 18 boxes of a variety of "African fabric." Officers suspected the plant material to be khat and requested that CBP agriculture specialists examine the material.
CBP agriculture specialists submitted samples to a U.S. Department of Agriculture botanist who confirmed the plant material as khat (Catha edulis).
Officers seized the khat, which weighed in at 312 kilograms, or 678 pounds and 13 ounces. The khat has a street value of about $85,000. The shipment was destined to an address in Essex County, N.J.
"This seizure of khat illustrates how our thorough inspections of international cargo helps to keep illicit and dangerous products out of our communities," said Casey Durst, Director of Field Operations for CBP's Baltimore Field Office. "Narcotics interdiction remains a priority mission for Customs and Border Protection and a responsibility that we take very serious."
Khat is typically grown in East Africa and the Arabian Peninsula and is chewed for its stimulant effect. The World Health Organization classified khat as a drug of abuse in 1980.
The Drug Enforcement Administration classifies cathinone as a schedule 1 drug – the most restrictive category used by the DEA, and cathine as a Schedule IV controlled substance. 
Fairfax woman charged after traffic pursuit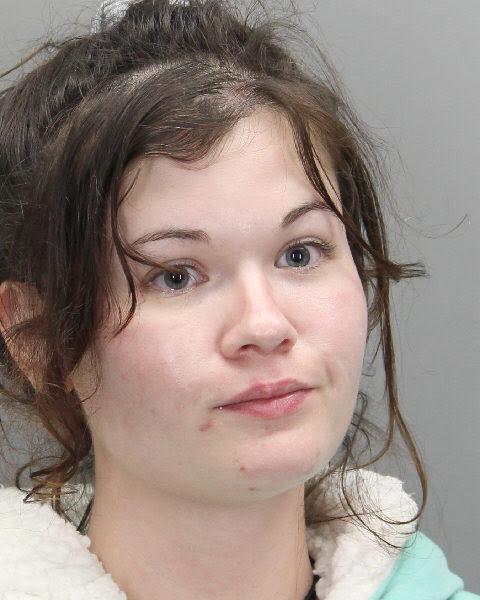 An officer attempted to stop a 2019 Ford car for running a red light in the 4600 block of Stringfellow Rd., Nov. 7 at 1:14 a.m. 
The driver continued a short distance before stopping the car. Michaela Bennett, 24, of Fairfax, was arrested and charged with DWI and speed to elude.
Detectives charge father following domestic-related shooting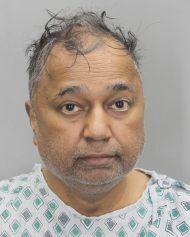 Detectives from the Fairfax County Police Department Major Crimes Bureau continue to investigate last week's shooting at Sharpshooters Range in Lorton. 
Officers responded to 8194M Terminal Road Nov. 11, just prior to 9 p.m. and discovered two men with gunshot wounds to their upper body. Both men were taken to the hospital, one with injuries that were life threatening. 
Varun Srivastav, 23, of Vienna, succumbed to his injuries at the hospital on Friday night. The Office of the Chief Medical Examiner ruled the death a homicide following an autopsy yesterday morning.  
Detectives determined Varun's father, Ajay Srivastav, 63, of Vienna, shot his son inside a car before shooting himself. Ajay was treated for non-life-threatening injuries and released from the hospital on Friday afternoon. Due to Ajay being released from the hospital prior to Varun's death, he was charged with aggravated malicious wounding and firearm use in the commission of a felony. Detectives anticipate Ajay's charges will be amended to reflect Varun's passing.
Ajay is currently being held without bond at the Fairfax County Adult Detention Center. This remains an active investigation and detectives continue to examine evidence and interview witnesses. 
Victim specialists from the Major Crimes Bureau's Victim Services Division have been assigned to ensure the family is receiving appropriate resources and assistance. 
This is the 13th homicide year-to-date in Fairfax County.