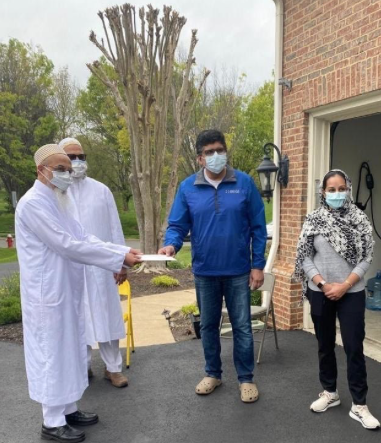 Local humanitarian initiatives are part of the global Dawoodi Bohra relief efforts to donate food and supplies to people in need and emergency services on the front line.
Northern Virginia, June 18th : The Dawoodi Bohra community of Virginia, is stepping up its efforts to feed those members of society hardest hit by COVID-19, while also providing face masks to local healthcare and medical professionals and emergency services on the frontline of the fight against the global pandemic.
This is part of a coordinated Bohra effort in over 500 communities throughout the world to assist local food drives, as well as support and show appreciation for emergency staff.
Mr Ali Akbar Sohanghpurwala, a spokesperson for the Dawoodi Bohra community of Virginia, said, "The leader of the worldwide Dawoodi Bohra community, His Holiness Dr Syedna Mufaddal Saifuddin, sent a message to all Bohra community organizations to extend whatever help they can to those who are hungry and unable to help themselves, and so Bohra volunteers in Virginia have mobilized to do just that."
In the past 2 months, the Dawoodi Bohra community of Virginia has: 
Provided over 300lbs of food, groceries and financial assistance to the local Food Banks such as Food for Others in Fairfax & Loudoun Hunger Relief and helped to distribute food to vulnerable families across various parts of Northern Virginia, including Reston, Herndon, Fairfax, Chantilly, Loudoun, Sterling, Ashburn and Alexandria
Provided home-cooked food to homeless shelters in Reston and Herndon, to provide wholesome healthy meals to vulnerable people in need and to also deliver food to local people who are unable to leave their homes due to sickness or disability
Donated a sum of $4,540 to MCMF for their Refugee Rehabilitation Program in order to assist their efforts in helping refugees from Syria, Afghanistan, Iraq and Sudan who have settled in the Northern Virginia and DMV with basic needs, medical supplies, food and daily living resources during the pandemic. In addition, some funds were used to feed 50 families at the Alrashidun Shelter in DC.
Donated the sum of $1,000 to local Doctors towards setting up the free COVID-19 Testing Clinic in Alexandria
Donated the sum of $500, over 50lbs of food provisions and 50 home made cotton masks to Fairfax Home Healthcare LLC to assist them in providing appropriate safety resources for nursing care to the vulnerable and elderly of the community 
Virginia Bohra Ladies have sewn over 100 cotton face masks and donated these to community workers and front-line care and medical staff in the Fairfax, Reston and Loudoun counties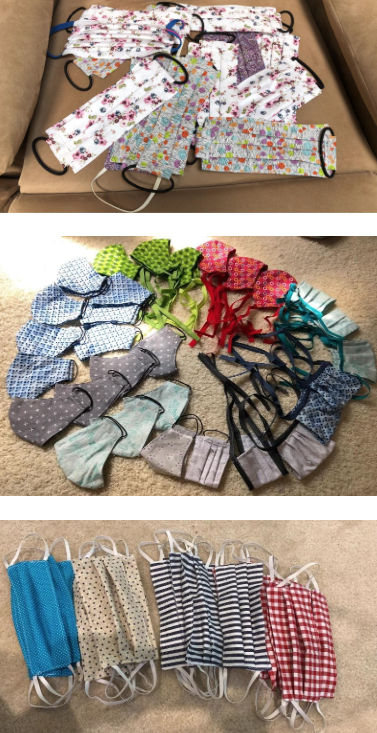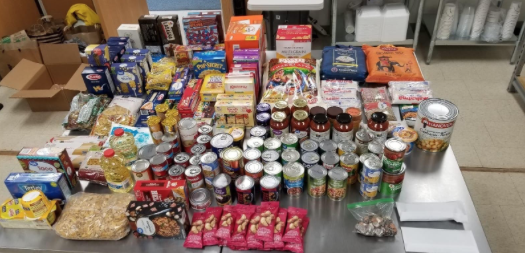 Mr. Ali Akbar Sohanghpurwala continued, "We cannot predict when this crisis will be over but, in the meantime, we're committed to stepping up to help vulnerable members of society, while supporting those many people working tirelessly on the front line in Virginia - medical professionals, the police and emergency services, delivery people, and relief agencies - who selflessly ensure that everyone is safe and cared for.  We shall ensure that, in providing this support, we follow all advisories issued by local governments and health authorities regarding social distancing and the safe handling of food. Importantly, the Dawoodi Bohras will continue to support the needy and vulnerable in Virginia well after the pandemic has subsided."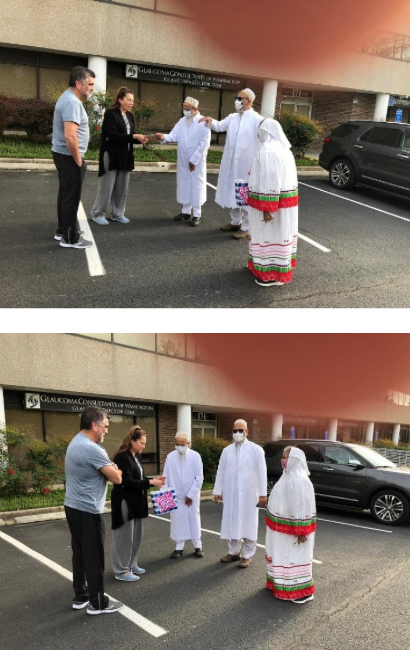 For many years, Dawoodi Bohras in  Virginia - like Bohras throughout the world - have regularly organized food drives to tackle hunger, malnutrition, and food waste in their local community especially during times of need.  Bohras believe that nobody should go to bed hungry and that it is their duty to help vulnerable members of society.  This initiative is part of Project Rise, a wide-ranging global philanthropic program established by the Dawoodi Bohras to improve the lives of the less fortunate in many different ways.
About the Dawoodi Bohras
Dawoodi Bohras are united by a set of centuries-old principles: love for one's country, eradicating poverty and hunger, women's empowerment, enhancing the natural environment, engagement with other faiths, and physical health and wellbeing.  Many of the values at the core of the Bohra faith align very closely with the United Nations Sustainable Development Goals.  For decades, Bohras of Virginia have been living their daily lives according to these principles, taking practical action to support members of society who most need help. 
For more information, please visit www.TheDawoodiBohras.com.

Media Contact: Mariyah Sohanghpurwala| Mariyah@concorr.com | +1 571-442-0051 |www.thedawoodibohras.com