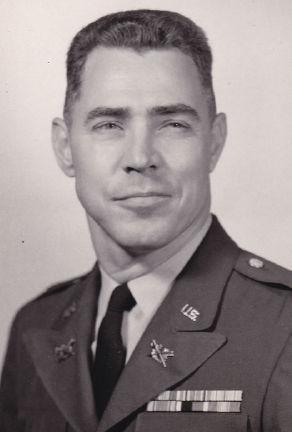 Wayne G. Roberts, 92, passed away on Monday, August 13, 2018, after a long illness and prostate cancer. He lived with his wife, Lan Q. Roberts in Springfield, Virginia. He was born in Marion, South Carolina.
Wayne graduated from High School in 1944. He joined the Naval Reserve as an Ensign on July 9, 1945. He graduated from the University of South Carolina with a Bachelor of Laws degree and was admitted to practice as an attorney on September 17, 1949. He retired from the Judge Advocate General Corps as a Lieutenant Colonel on September 1, 1970. He received many decorations, medals, badges, commendations, citations and other campaign ribbons while servicing his country. He served the U.S. military for 26 years.
On November 25, 1974 he was licensed to practice as Counsel in the Supreme Court of Virginia. His practice in Virginia included the Superior and Inferior Courts.
In addition to his parents, he was preceded in death by his first wife, Sue Shigeko Roberts, January 26, 2003 and his current wife Lan Q Roberts. He is also survived by his wife, Lan Q. Roberts, of 15 years, several stepchildren, grandchildren, nieces and nephews.
The family would like to extend a special thanks for the care that was provided by the physicians and nurses at the Capital Caring Hospice, Arlington, Virginia. The burial will take place at Arlington National Cemetery, on July 18, 2019 at 3:00pm.
To sign online guestbook, send condolences, or to view detailed obituary
information, please visit https://www.dignitymemorial.com.