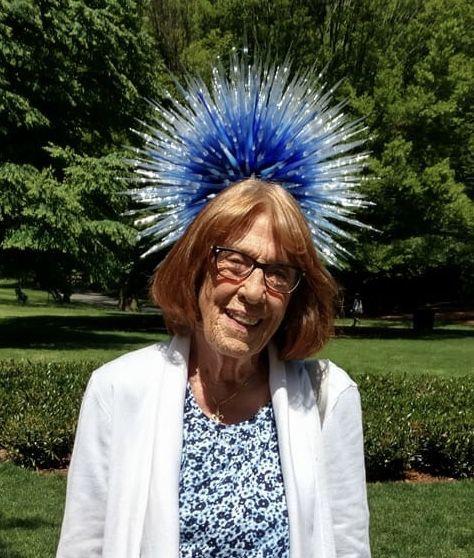 Ginny Axtell passed away in Fredericksburg, VA on November 29, 2018 at the age of 84 after a short battle with cancer. Preceded in death by her beloved husband of 30 years, Ralph Axtell. Beloved mother of Jude Schafer West (Roger Wentz), Valerie Schafer, Laura Schafer (Jeff Trimboli), Rob Schafer, and Kristin Knell (Shawn Knell); stepmother of Mark Axtell (Glori), Suzanne Axtell (Murray), and Jay Axtell. Blessed with many loving grandchildren. Preceded in death by her parents and her brother, Col. (Ret.) Charles Marshall.
Ginny graduated as Valedictorian of Jacksonville High in 1952 and was graduated from North Carolina Women's College (now UNC Greensboro) in 1956 with a degree in Music, Summa Cum Laude. She served as a church organist for many years. She worked at the Washington Post in the Classified Ads Section until retiring in 1991.
After retirement, Ginny traveled both with her husband and with family to Mexico, Spain, Morocco, Australia, and many other places. She worked the New York Times crossword puzzle every day. She loved gardening, quilting, and the beach. She attended Jazz Fest every time her son performed there. She sewed many Halloween costumes for her grandchildren. She continued working part-time at McGraw Hill scoring achievement tests and she worked until shortly before her death in an online job correcting grammar on reports for BARE International.
In lieu of flowers, the family kindly requests donations to the National Park Foundation or to the New Orleans Musician Clinic.