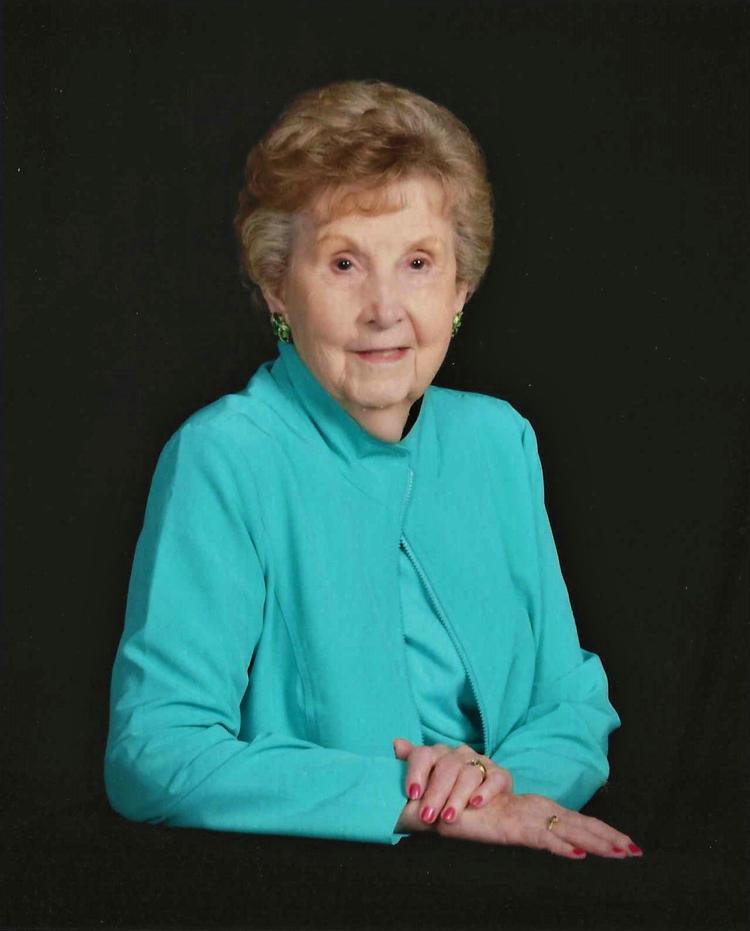 Ruth Lee Haney died peacefully at her home in McKinney, Texas at the age of 95. Ruth is survived by her husband Jim Haney, her son Michael Haney and sisters Norma Mullikan and Shirley Stringer. Preceding her in death are her parents James and Bonnie Lee, and her brother Max Lee.
Ruth was born on December 5th, 1923 in Boone County, Arkansas to James Alva Lee and Bonnie Lee. Ruth and her family moved to Kansas when she was 9 years old, and then to Longview, Texas where she graduated from Pine Tree High School, and Kilgore Junior College. In 1943 she moved to Washington D.C to help with the war effort, taking a job at The World Bank in Washington. In 1945 she met her future husband Jim Haney, where they married on October 9th, 1948, and have been together for 71 years until her death on November 12th. In 1952 they moved to their new home in Vienna, Virginia. In 1957 they welcomed their son Michael Haney. Ruth is remembered as a kind and gentle soul, who made a lasting impact on everyone in her life.
Ruth pursued a career as a legal secretary where she would come to be known as more lawyer than secretary – those who worked with her said she taught them everything they know about the law. Ruth loved her family, friends and all their dogs. Their home became the welcoming spot for all neighbors and friends in Vienna, Virginia. Ruth was an active and dedicated member of the Vienna Baptist Church for her entire adult life.
Ruth and her husband moved to McKinney, Texas late last year to be close to their son and daughter-in-law.
A Celebration of Ruth's life is scheduled for December, 7th, 2019 at 11am at the Vienna Baptist Church, 541 Marshall Road, SW, Vienna, Virginia 22180 – 703.281.4400. All are welcome to attend and celebrate Ruth's life. Donations can be made in Ruth's name to the ASPCA or The American Foundation for the Blind.