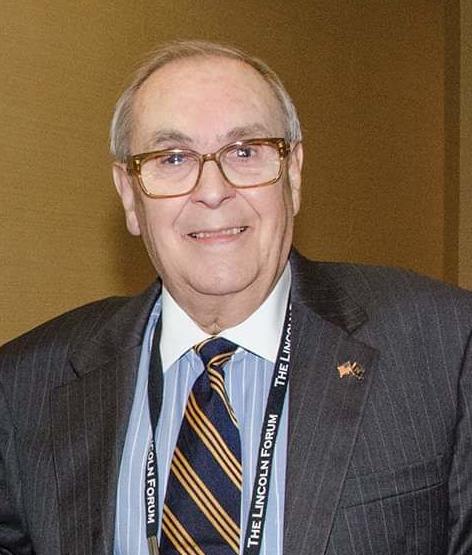 Commander Russell "Russ" Howard Weidman, USN (Ret.) passed away of natural causes at the age of 86 on March 16, 2020 in his home at Springfield, VA.
He was born in Wilkinsburg, Pennsylvania on May 25, 1933. He attended the University of Pittsburgh for one year prior to entering the United States Naval Academy. He was commissioned as an ensign in the US Navy in 1956. He married Jane "Budge" McClintock, the love of his life, on December 29, 1956 in Albany, NY.
After graduating, Russ earned pilot wings. His service included being a Viet Nam War veteran. He transitioned from pilot to Aeronautical Engineering Duty Officer (AEDO). Most of his service as an AEDO focused on developing and testing missiles, including work on the Harpoon and Tomahawk cruise missile programs. He earned a Master's degree in Nuclear Physics from the Naval Postgraduate School in 1964. He retired from the Navy in 1978. Following Navy retirement, Russ continued his work with missiles as a senior scientist for Science Applications International Corporation. He retired from SAIC as a Vice President in 1996.
In retirement, Russ supported Budge as she led volunteer researchers at the National Archives preparing Civil War records for microfilming. The National Archives' annual Volunteer award is named in their honor. Russ proudly championed Budge as she wrote and lectured, while both participated in symposiums on all aspects of the Civil War. As part of their Civil War interest, they were involved in the Lincoln Forum, where Russ served a tour as Treasurer.
Russ enjoyed building model boats that he joyfully gave to family and friends. Blessed with an incredible intellect, he chose to share what he knew to enrich others. He was always ready with a smile and a tale from his rich life or his avid history reading. His passion and joy were his family. His faith was always growing as a student of the Bible.
A member of Messiah United Methodist Church in Springfield VA, he served in various ministries including Stephen Ministry, Treasurers, and participated in Christ's Curmudgeons Small Group.
Russ was predeceased by his wife of 53 years, Jane "Budge" McClintock Weidman, who passed away in July 2010.
He is survived by his sister, Joyce (Phillips); his two children Jane [Martin] Waligorski, John [Felicia] Weidman; his seven grandchildren Russell [Becca] Waligorski, Molly [Johnny] Muller, James Waligorski, Jack [Alaina] Weidman, Elizabeth [Craig] Vandeweg, Michael [Bronwyn] Weidman, Kathleen Weidman; and his two great grandchildren Johnny Muller V and Olivette Weidman.
We smile knowing where you are and mourn feeling where you are not.
Russ will be buried alongside his wife Budge in Arlington National Cemetery at a date to be determined later.