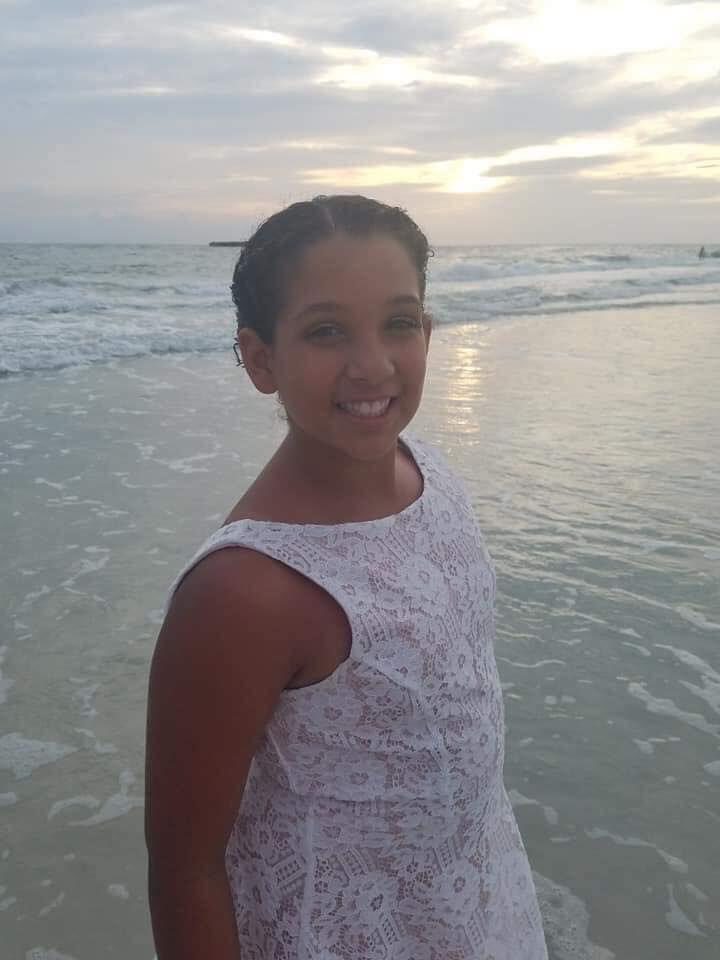 Lydia (Lydi) Grace Gherghis, age 10, of Warrenton, Virginia went to sleep and woke up with Jesus on Wednesday, August 1, 2018.

She was born on November 2, 2007, in Manassas, Virginia.  Lydia was the daughter of Casey P. and Bethany K. James and her biological father was Samuel Gherghis.  Lydia was an upcoming fifth grade student at Gravely Elementary School. She was an all-star catcher for the Virginia Stars softball team.  Whether in heels or flip flops, Lydia was a fierce competitor and could always keep up with the boys. She was wise beyond her years and was always good for a laugh.

Survivors include her parents, Casey P. and Bethany K. James of Warrenton, VA.  Biological father Samuel Gherghis. Grandparents Jim and Diane McLain, Gary and Mary James, Gherghis Ghebremeskel and Mizan Embaye.  Aunt's Stephanie McLain, Shannon Davis, Sophia and Aida Gherghis. Uncle's Jason McGuckin and Jimmy McLain. Cousins Christian and Brayden McGuckin.  Pets Bailey and Jesse James.

The family will receive friends from 10:00AM-12:00PM Tuesday, August 7, 2018 at Park Valley Church, 4500 Waverly Farm Dr. Haymarket, VA 20169.