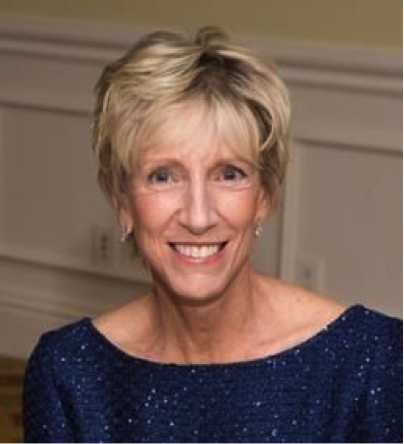 Karen Terstappen Morr died Thursday, January 24, 2019 in Marco Island, FL, after a three year fight with a rare form of cancer. She was 68.
Born in Philadelphia, PA in 1950, Ms. Morr was the daughter of Horace H. and Barbara M. (Bensing) Terstappen. She grew up in Newtown Square, PA and graduated from Marple Newtown High School in 1968 where she was a celebrated scholar and athlete, particularly in field hockey. She graduated cum laude and Phi Beta Kappa from Sweet Briar College in Virginia with a degree in French and Political Science. She spent her college junior year studying in France at the Institut d'Etudes Science Politique. The experience of studying abroad kindled a lifelong love of international travel and influenced the direction of her career.
Ms. Morr also earned a Master in Economics degree from Virginia Polytechnic and State University and in 1986 a Master in International Public Policy degree from the Johns Hopkins University School of Advanced International Studies in Washington, DC.
In 1974, she married Thomas G. Morr of Wooster, OH, and the couple had two daughters, Stephanie M. Kazama, Ph.D. and Heather M. Klemann, Ph.D. The Morrs settled in Vienna, VA, in suburban Washington, DC.
She was recruited to join the CIA in 1973, which led to a 33-year career at the Agency centered on global economic research and analysis. Ms. Morr held several positions of growing responsibility while employed by the CIA. Among her assignments, she served as Branch Chief of Latin America East, Research Director for the Foreign Subversion and Instability Center and Deputy Chief of the Middle America Cuba Division in the 1980's.
In 1993, she developed and led the Daily Economic Intelligence Brief (DEIB) to support the newly-created National Economic Council. A special TV episode of Joan Lunden's "Behind Closed Doors" documented her leadership on the DEIB. She was promoted into the Senior Intelligence Service (SIS) for her work.
In 2001, while serving in the Office of the Inspector General (OIG), she was asked to help build an intelligence analysis office for the new Department of Homeland Security (DHS). She served as the first Director of Strategic Assessments at the new Department and later became the Acting Assistant Secretary for Intelligence and Analysis. For that work she was awarded the National Intelligence Medal of Achievement by the Director of National Intelligence.
Karen served DHS on loan from the CIA from 2002 until her retirement in 2006. She was a member of several professional associations related to national intelligence issues. After the CIA and DHS, she continued her work to support the Intelligence Community in training, analysis and business development at Science Applications International Corporation (SAIC), now Leidos, until 2016.
In Vienna, Ms. Morr was a member of Vienna Presbyterian Church, and an active
participant in local parent-teacher association programs and Girl Scout troops. She was a gifted writer and pianist, an avid bike rider, a devoted friend and lover of travel and French cooking. She approached life with energy, intensity, and with a beautiful smile and an infectious laugh. She gave her all to anything she took on.
In 2014, the Morrs moved to Marco Island, FL, where Ms. Morr devoted her time to boating, genealogy, friends and her family. There they joined the First Presbyterian Church of Naples.
If asked to identify her most important achievement in life, Ms. Morr would answer it was the raising of her two accomplished daughters. Her greatest joy and satisfaction came from her love of family and she particularly delighted in her five grandchildren. She was proud of them all.
Ms. Morr is survived by her husband, Thomas Morr of Marco Island, FL; her mother, Barbara Bensing Terstappen of Naples, FL; her daughters, Stephanie Morr Kazama of Atlanta, GA, and Heather Morr Klemann of Greenwich, CT; her sister Kathy Terstappen Hulme of Laguna Niguel, CA; her two sons-in-law, Andrew M. Kazama and Gilbert H. Klemann; and five grandchildren: James M. Kazama, Grace A. Kazama, Eleanor B. Klemann, Beatrice H. Klemann, and Gilbert L. Klemann, III.
There will be a private memorial and burial service. Instead of flowers, the family requests that contributions be made in Karen's memory to the First Presbyterian Church of Naples at 250 Sixth Street S, Naples, Florida 34102.