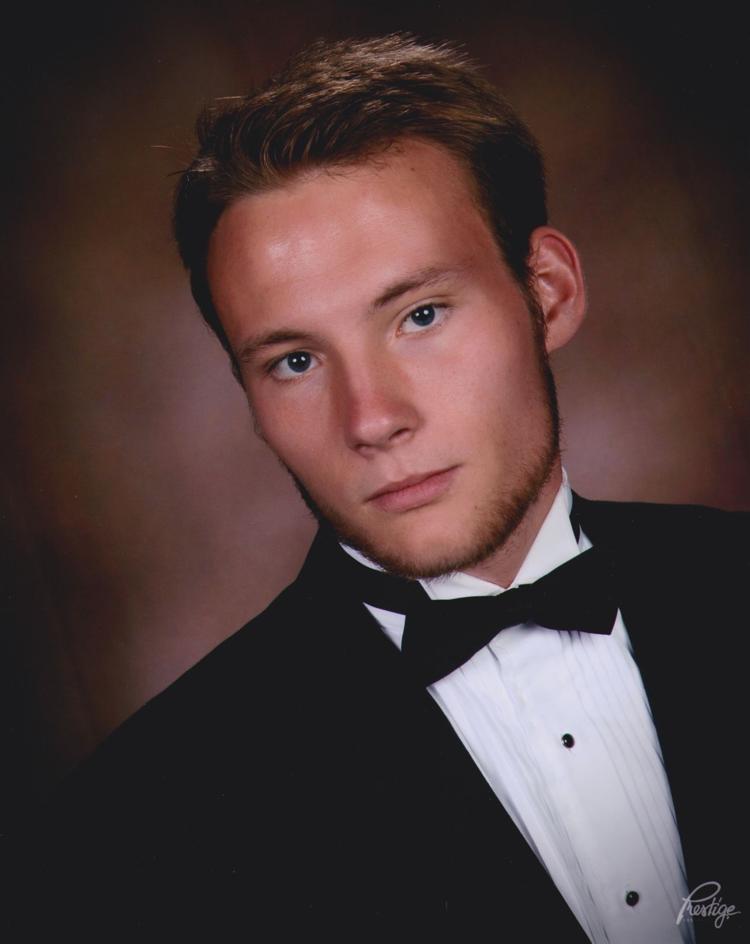 It is with almost crippling despair that this obituary had to be written way too early for our very beloved son, grandson, brother, nephew, cousin, boyfriend, friend and soon to be father, Jared.
Jared Logan Randall, of Leesburg, Virginia, died on the early morning of July 16, 2018, after a tragic, one car accident. Jared, after a long day of work (as a Lifeguard), was driving home in an unfamiliar family vehicle, on wet roads, when he lost control of the car, crossed the median causing the car to flip 3 times, he was ejected and sustained critical injuries. The hospital fought valiantly to save his life but he ultimately passed away a few hours later; it seemed the world had stopped.
Jared was born November 7, 1998, one of triplets, in sunny Santa Monica, California, to Michele Genevieve (Randall) Carll and Paul Loudon Carll. The nurses called him 'Atlas' as they said he held the other two babies up, and he proved to be the Alpha Male, with a caring, sensitive side as well; and that smile!
He and his triplet siblings (Derek-Paul and Holly-Anne) had a wonderful life in California, they loved to be outside, running and playing with big grins on their faces especially when the waves tickled their bellies. Even though they had each other they always had many friends around them including adults (whether it be family, friends or strangers) smitten with their charm-Jared had the biggest grin and was a little bit mischievous. The beach, fun, family and much more brought so much to his life, his legacy of living in Los Angeles, was his part as one of 'the triplets' on the popular television show "Friends".
In, 2002, Jared, and his triplet siblings, had been joined by his younger twin siblings, Colin-Michael (16) and Ava-Grace (16), and the family moved back to Herndon, Virginia. It was here that Jared started his impressive run of doing extremely well in athletics, whatever the sport was: soccer, karate, swim teams, football, basketball, baseball, it did not matter the sport, he loved competition, his coaches, the team environment, (Leagues: HOYF, RYA, CLYFL, NVSL, ODSL), his teammates and having fun; always encouraging others to improve, he was a great leader, often captain or co-captain on a team. Jared's stacks of trophies, medals, ribbons and awards attest to his All-Star status. Although both parents coached their children in sports, Jared's father is very proud of the teamwork he shared with Jared, as he coached many of his son's team's growing up, creating a bond of love for sports, especially basketball. Jared finished out his athletic career playing football, basketball and swimming for Varsity at Tuscarora High School (Leesburg, Virginia).
Jared had many great qualities; he was very smart, a voracious reader, reading all the time whenever he could fit the time in, he also helped in the community in the Key Club and community projects & events. Jared had an amazing voice and sang in the chorus for a few years, he played violin and took drum lessons. Although not obvious about it Jared had a romantic heart and loved movies such as the 'Notebook', and treated women with high regard as he was taught as a child. He was always ready to try new things, such as flying a small plane, hang out with the Boy Scouts for a while, catch toads in the creek, climb trees, build forts, and giggle a lot when he was little, always smiling, like his mom. He gave great, big strong hugs, just like his dad.
There were so many wonderful parts of Jared we will always cherish and remember; he was a happy young man, and very loyal to his friends, always there to listen or help someone. He had an easy smile, laugh, he would get up early in the morning to 'get out and do something,' he loved camping, animals, his family, friends, video games (any kind of game, Monopoly he crushed every time or even puzzles), cards, fishing, just about anything outdoors, surfing, skateboarding, bike riding, and he liked to take long walks. We will very much miss his incredible smile, tough outside (but soft inside) persona, his hugs, talks, and even his mischievous grin. Jared was a very charismatic personality that made him able to walk into a room and talk to anyone; it was hard to meet him and not like him, we will miss him forever, he made an impact on so many people in his short life.
Jared was working 2 jobs, over 50 hours or more a week, saving money, contributing to the household, thinking of going to college, he was a real joy to have back at home. The real excitement lately was the wonderful surprise when Jared and his girlfriend Madelyn found out they were having a beautiful baby boy, Jayce Alexander on 10.25.18. Jared was so excited, this meant the world to him; he had been working so hard, to provide for his son and anxiously looked forward to meet him; he talked about him every day with a big smile and all the things he was going to do with him, like 'Mom I can't wait to take Jayce to the beach house to show him off'. Please pray for Madelyn and Jayce as she is in preterm labor at only 28 weeks and we need her to make it a little bit longer, Jayce is a miracle we all need.
Jared is survived by his mother, Michele G. Randall, father Paul L. Carll, siblings, Derek-Paul Nicholas (19), Holly-Anne Sheridan (19), Colin-Michael William (16), Ava-Grace Ireland (16), Carll, Grandpa (Michael. W. Randall), girlfriend, (20), Madelyn L. Donnelly, and soon to be born son (28 weeks in pre-term status) Jayce Alexander; many, many aunts, uncles, cousins, and friends. Jared was pre- deceased by Grandma (Betty J. Randall), Gam (Vivian E. Gray) and Pop Pop (Gerald C. Gray).
We were so lucky to have had the joy of knowing and loving Jared, a day won't go by whereas his smile and energy won't be in one of our minds all the time. "Jared, We Love You and Miss You so much!"
A Celebration of Jared's Life Remembrance Event (memorial) will be held on August 25, 2018.
Mr. and Mrs. Daniel & Angie Rude
The Neighborhood of Beacon Hills 17256
Winning Circle Colors Place, Leesburg, Virginia 20176
August 25, 2018 at 3 p.m.
In lieu of flowers, please donate to one of the two Go-Fund Accounts set up at this time in Jared Randall (The Michele Randall Family) and/or Jared Carll's name (will also have Jared Randall listed). To help cover the overwhelming medical, memorial & attached costs, salaries lost, insurance costs, therapy, bills, and to help with care, and hopefully a college fund for Jayce Alexander. https://www. gofundme.com/michele-randall-family?member=456446 https://www.gofundme.com/5tmknxs
Or if you prefer, you may make a check out to USAA Savings Bank for money earmarked for a Prepaid VA College Plan. Any little bit will help, thank you (mail it to c/o Michele Randall, 1210 Cannon Court, NE, Leesburg, VA 20176. **If you have any memories of Jared that you would like to share, a funny story or how you met, or picture please write it down or on back of the picture and bring it with you to the Celebration of Life (we will have a drop vase) or mail it in to above address, thank you. We are making a hard-bound book out of the many memories we receive for his future son Jayce, so that he will one day know his dad, Jared through the eyes of all his many, many friends and large family.
1998 - 2018