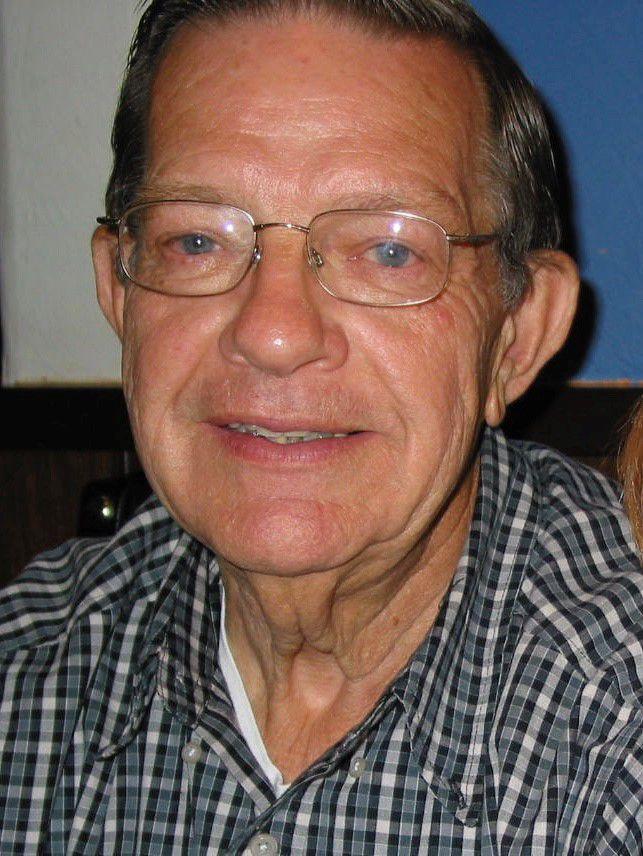 Harold Wayne George passed away on November 24, 2017 at the age of 78 due to complications of dementia, surrounded by his family. Wayne was born in Alamogordo, NM on September 20, 1939. He graduated with a Bachelor of Science in Mechanical Engineering from the University of New Mexico in Albuquerque, NM. He joined the Navy ROTC program and was commissioned as an Ensign the day of graduation. He married Jane Ellen Garrett the following day in Alamogordo, NM. While stationed in California, he attended the Naval Postgraduate School, earning his Masters in Mechanical Engineering. Wayne proudly served his country for 26 years as an Engineering Duty Officer, and was stationed in Norfolk, VA, New Orleans, LA and Fairfax, VA, as well as serving in Vietnam. He reached the rank of Commander, primarily working for the Board of Inspection and Survey. After his retirement from the Navy, Wayne began his second career, working as an engineer at ROH Incorporated and L3 Technologies. Many will fondly remember his wicked sense of humor. He loved to give everyone a funny nickname and he always loved a good Halloween prank. He will be sadly missed.
Wayne is survived by his wife Jane George of Corpus Christi, TX, and by his loving children Nancy Jane (George) Roach of Alexandria, VA, and David Wayne George of Olney Maryland. His grandchildren Garrett Edward Roach of Alexandria, VA, and Naomi Marie George-Hall of Olney, MD will miss his good-humored affection.
He was preceded by his parents, Albert Lawrence George and Ruby Ester (Dial) George of Tularosa, NM and by his older brother, William Lawrence George of Tucson, AZ
Internment with full military honors will be held at the Arlington National Cemetery on Friday, December 21st at 11am.
In lieu of flowers, donations may be made to Home for Our Troops (https://www.hfotusa.org) or St. Jude's Hospital (https://www.stjude.org).