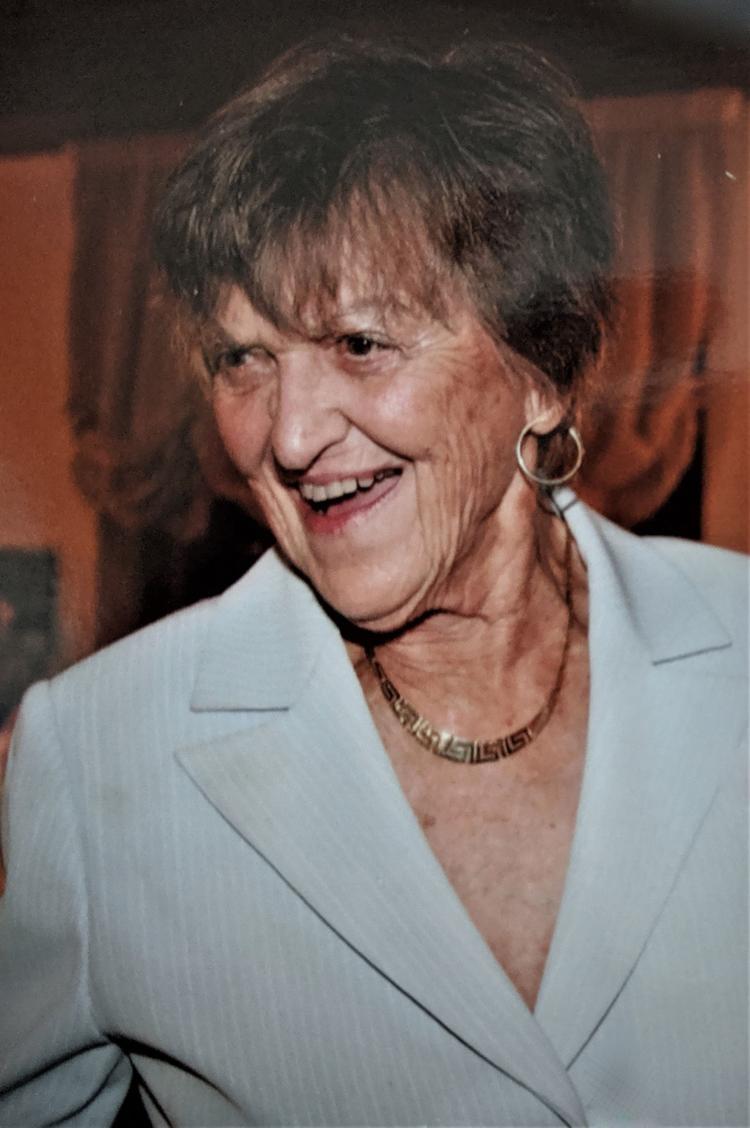 Elvira 'Elvie' Allan Cummins, 94, of Falls Church, VA passed away from natural causes on July 8th, 2019. She was preceded in death by her beloved husband, Peter Peter Cummins, her first born child, daughter Judith Ann Wright, and her sister Selma Jane Baker.
Left to cherish her memory are her two remaining children, daughter Patricia Allan Bonarrigo (Frank) of Richmond, VA; son James "Jim" McCrocklin (Janee) of Suisun Valley, CA; son-in-law Woody Wright of Kingman, AZ; brother David Allan, her grandchildren, great grandchildren, extended family, and many other friends that felt like family.
Elvie was born to Selma and David Allan in 1924 in Woodbury, NJ. She was married young to Captain James McCrocklin after meeting him at a dance at the Naval Academy. The Navy life took them all over the country for many years. While on their travels and living in different cities they had their three children, Judy, Patricia, and Jimmy. While James served in wars and conflicts across the world, Elvie was able to volunteer for the Red Cross and be with her children.
Many years later after she and James had parted ways, Elvie fell in love with her longtime friend, Captain Peter Cummins. They had a beautiful life together in Elvie's home that she built in Falls Church, VA, on Poplar Drive. They combined two loving families, traveled the world, shared many wonderful memories, and enjoyed their retirement together.
Elvie (Gram) was a vivacious, fun loving, open hearted woman that loved to bring her community together. She was an avid animal lover and was known as the "walking lady" in her Falls Church neighborhood. She and Peter loved their evening strolls with the neighborhood pups, and always knew everyone's names. Her pool on Poplar drive was welcome to EVERYONE, as long as you "closed the gate behind you." She had this way about her that made people feel like part of something special when you were in her world. Outgoing, energetic, beautiful, a world traveler, a model, singer, home maker, and a fantastic golfer. She thoroughly enjoyed her community at the Army Navy Country Club in Fairfax, and even had a hole in one at the age of 75!
She and Peter asked to have their ashes scattered together in Montana in a location that is special to the family. Because this event will be private, we are having a Celebration of Life gathering at the Meadowlark Botanical Gardens in Vienna, VA under the Lilac Pavilion on October 26th from 12:00 to 4:00. The Lilac pavilion is in a beautiful open field just before you enter the gardens at 9750 Meadowlark Gardens Ct, Vienna, VA 22182.
We will be sharing stories, photos, and hugs, and all are welcome.