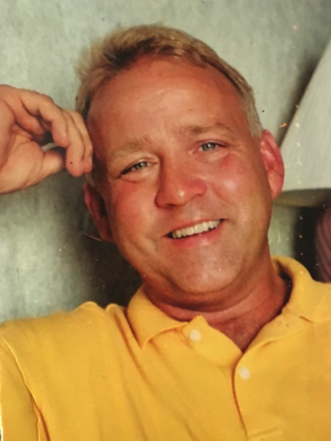 David Allen Schwab, age 57, passed away as a result of ongoing strokes on Friday, November 16, 2018 at his home in McKinney, Texas.  He was lovingly attended by his wife Nancy of nine years, as well as his home hospice care givers.      
David was born on May 3, 1961 in Louisville, Kentucky.  He attended Forest Park high school in Cincinnati, Ohio.  He later enlisted in the Airforce, and was stationed in California following training in Mississippi.  He resided for many years in Northern Virginia prior to his and his wife Nancy's move to Texas several years ago. 
David had a big heart and a good sense of humor.  He had an artistic eye which he used as he designed plans for pools, fountains, home renovations, and even for designing layouts for his home's Christmas displays.  He was a loving husband, and he was devoted to his pet cats that he viewed as his children.  The recent loss of his furry "son" Julius struck him deeply, from which he never fully recovered. 
He is survived by his wife Nancy (Pottmeyer) Schwab, his brother, Rick Schwab, and his sister, Denise (Schwab) Santiago along with numerous Pottmeyers on his wife's side of the family.  He was preceded in death by his parents, Richard A. Schwab, and Carol A. (Lett) Schwab, as well as his sister Debra A. Schwab. 
Arrangements for cremation are with the Gateway Funeral Home in Dallas, Texas.  A funeral mass will take place at 1pm at All Saints Catholic Church in Manassas, Virginia on December 15, 2018. 
He will be interred at a cemetery in Marietta, Ohio at a future date.