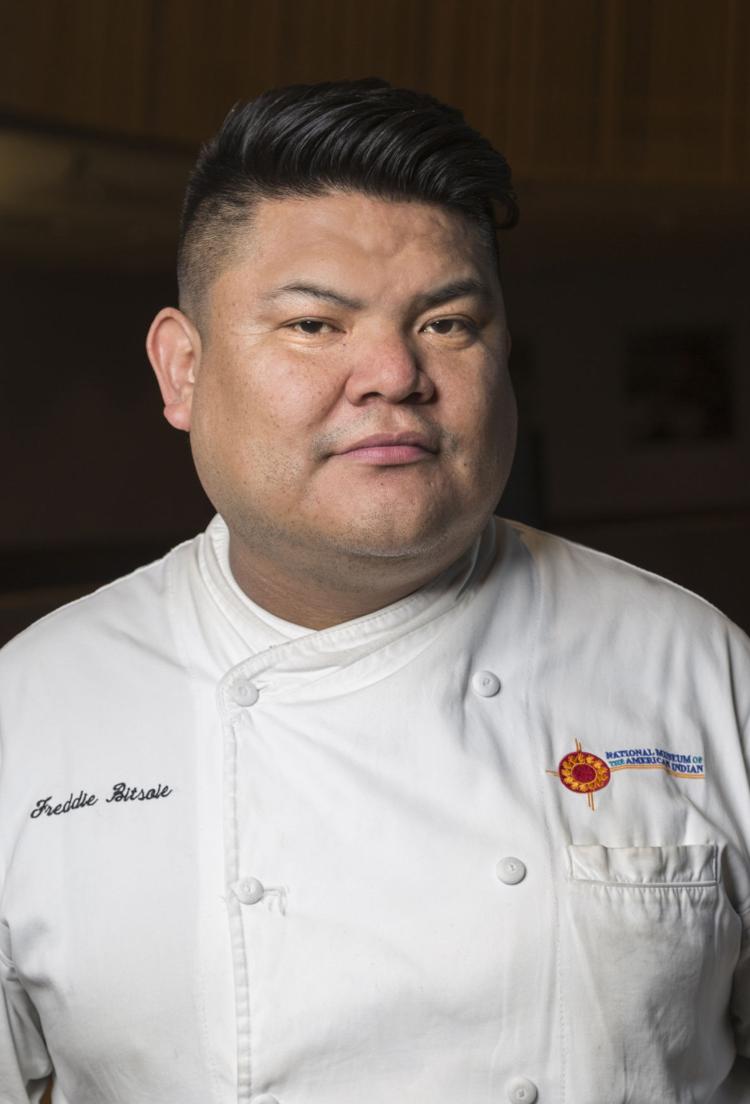 Fairfax County Times asked Executive Chef Freddie Bitsoie of the Smithsonian National Museum's Mitsitam Café, "How do you use traditional Native American foods and ingredients in your cooking?" He answered:
"Native flavor is far different from other cuisines of the world. One thing that connects most indigenous foods in the Western hemisphere is extracting as much flavor as possible from each ingredient. Recipes do not require many ingredients when it comes to the prepping aspect of Native food. For example, a recipe could have only squash, onion, salt, and pepper, but could be the most flavorful dish someone ever tried.
I would say, the way I use Native foods and ingredients in my cooking is to extract as much flavor from each ingredient. From a technical prospective, this is the one technique that differs from French cooking. Vegetables are cooked thoroughly. Al dente is not in the vernacular. Finally, the skin is usually not peeled—I would say potatoes would be the exception. There are many other differences technically between European cooking to Native American, but that would be the most recognizable.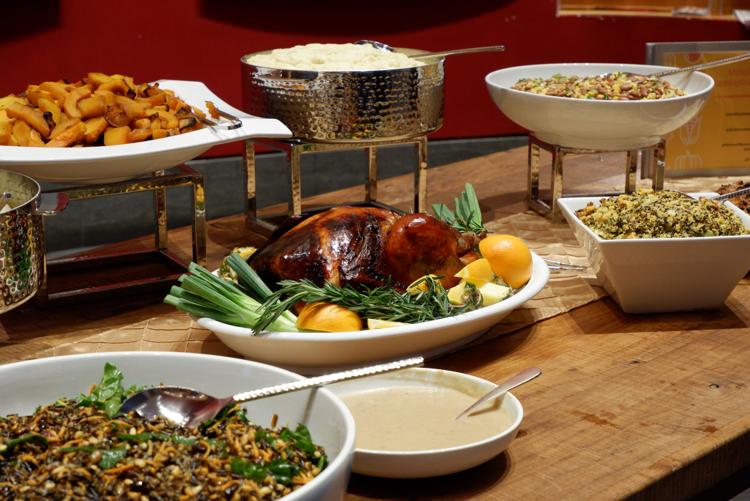 When cooking, I utilize many different ingredients that are indigenous to the Western hemisphere. I like to cook with squash the most. I like the varieties it comes in, from the summer varieties to the winter varieties. They can be used for different dishes. For example, zucchini can be cut, using a mandolin, to mimic pasta. Many different soups can be made, like the three sisters' soup, which is corn, beans and squash, or pureed pumpkin soup. Also, gourd squash, like pumpkin, butternut and acorn, can be a substitute for many meat products in certain dishes.
I use Native food in most of my dishes because it is easy to access and is good for health -- food is, after all, medicine."