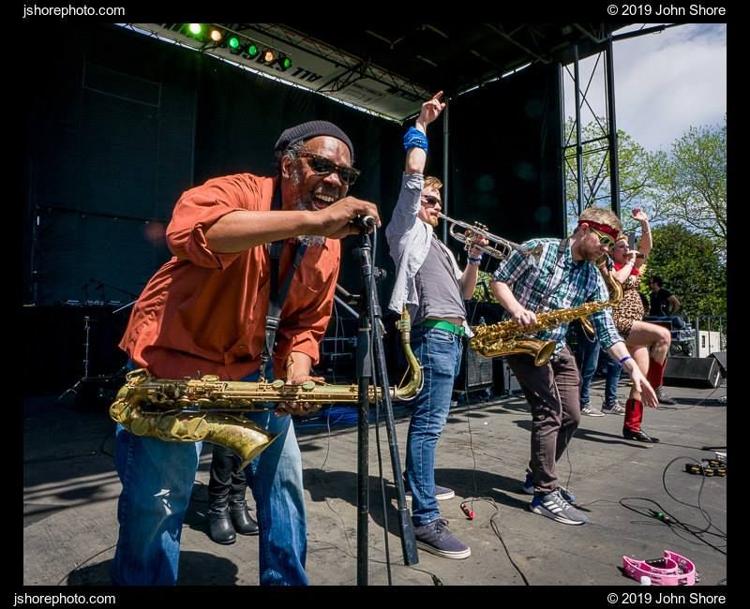 MPAartfest, the annual outdoor fall festival of the visual arts, is part of McLean Project for the Arts (MPA) and is returning for its 13th year to McLean Central Park on Sunday, Oct.6. The live music part of the festival is relatively new.
"This is our 3rd year curating the music, which takes place alongside the visual arts festival, family activities, food and wine," said musical director Ken Avis, radio host of Antidote WERA 96.7 FM and a performing musician in the award-winning band Veronneau. "We've been choosing from among the best and most diverse performers in the D.C. area to provide a multi-genre feast of excellent and original music. As an extension of our Antidote radio program on WERA 96.7FM, and our curation of the Creative Cauldron Passport to the World Festival, we feature music which you won't typically hear on commercial radio by performers who are making an impact in the region and beyond."
"Of the bands performing this week at the open-air, free, family friendly festival, we have two national touring bands: Black Masala (an 8-piece band featuring horns and performing an original, high energy mix of Balkan gypsy and Bangla beat soul) and The Bumper Jacksons Duo (swing, country, blues and gospel with washboards, clarinet, banjo, guitar and harmony vocals). We also have Caz Gardiner (ska and soul), The Blues Alley Youth Jazz Orchestra (big-band swing), Djangolaya (French gypsy jazz), The Great Jazz Guitar Trio of Steve Herberman, Steve Abshire and Jan Knutson, and Jake Blount, a current Strathmore Artist-in-Residence and this year's winner of the Clifftop national banjo competition, performing old-time and bluegrass music."
The whole event takes place on the lawn, where people can bring blankets and food to enjoy the day and listen to the music.
MPAartfest returns to McLean Central Park on Sunday, Oct. 6 from 10 a.m. to 5 p.m. In addition to the live music and the contemporary art, the one day free event includes Children's Art Walk, hands-on art studio, STEAM experiences and food vendors. For more information, visit https://mpaart.org/mpaartfest.