The Fairfax County Health Department took precautionary steps to prevent the potential spread of West Nile virus by spraying pesticides at Kings Park Park in Springfield and Ted Grefe Park in the City of Fairfax on Monday.
Held between 8:00 a.m. and 12:00 p.m. on Aug. 27, the spraying was targeted toward sites where the department's mosquito surveillance team had found insects that tested positive for the virus, which is most commonly spread to humans through mosquito bites.
According to FCHD Environmental Health Supervisor Joshua Smith, the county usually detects West Nile in Culex mosquitoes, a common type of mosquito also known as house mosquitoes.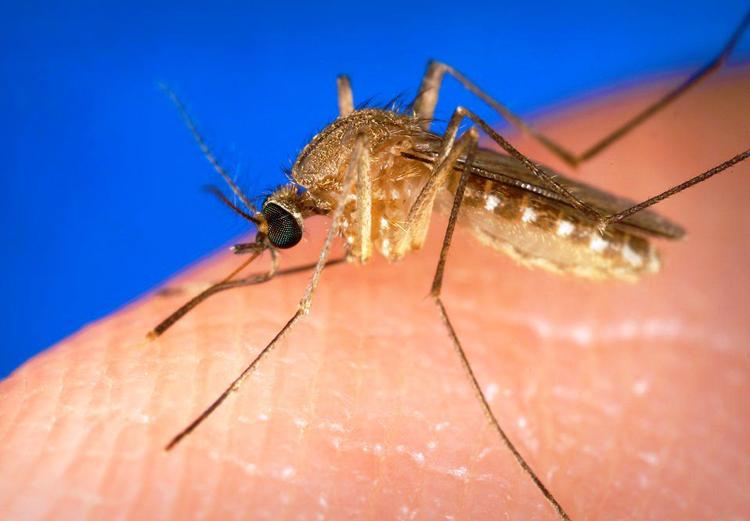 However, this year, Fairfax County has also found West Nile in Aedes or Asian tiger mosquitoes, which do not often carry the virus but frequently bite people.
"The Asian tiger mosquito really likes to bite people," Smith said. "It has very aggressive behavior, so we just wanted to see if we could knock that mosquito down in those locations, because we did find it positive for the virus."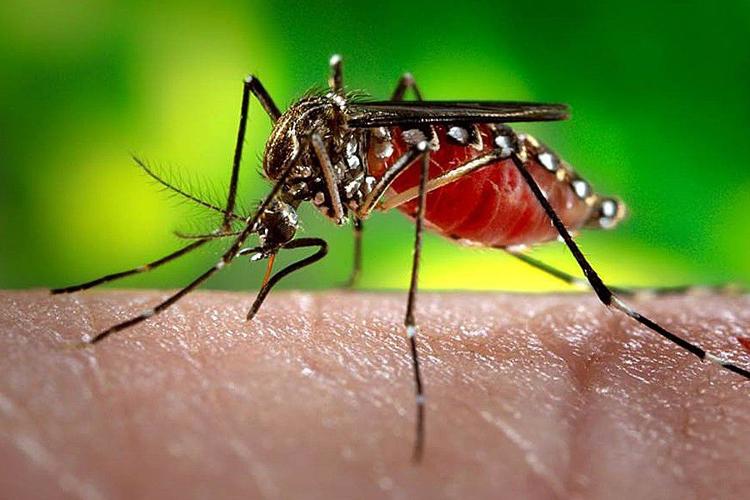 The health department has 74 different mosquito trap sites set up around Fairfax County. Staff members check the traps on a weekly basis starting in May when a typical mosquito season begins.
Traps set up in Kings Park Park and Ted Grefe Park both caught Asian tiger mosquitoes that tested positive for West Nile, though the virus was not detected in that particular species found elsewhere in the county.
According to the U.S. Centers for Disease Control and Prevention, West Nile virus is usually transmitted to humans through the bite of an infected mosquito, but in a small number of cases, it has also spread through exposure in a laboratory setting, blood transfusions and organ donations, and from a mother to a baby during pregnancy, delivery, or breast feeding.
West Nile does not affect the majority of people with eight out of 10 people who get infected never developing any symptoms.
For those who do show symptoms, though, the consequences of infection can be severe, ranging from fevers, headaches, vomiting, and rashes to serious neurological issues and even death.
According to the CDC, about one in five infected people contract the more moderate form of the virus, developing a fever accompanied by symptoms such as a headache, body aches, joint pain, vomiting, diarrhea, or a rash. They recover completely, but fatigue and weakness can last for weeks or months.
However, one in 150 people infected with West Nile develop a severe illness that affects the central nervous system such as encephalitis, an inflammation of the brain, or meningitis, where the membranes surrounding the brain and spinal cord become inflamed.
These severe illnesses may lead to high fevers, headaches, neck stiffness, disorientation, tremors or convulsions, muscle weakness, vision loss, numbness, paralysis, and a coma.
While recovery is possible, some effects to the nervous system may become permanent, and about one in 10 people who develop a severe illness affecting the central nervous system die, according to the CDC.
The CDC notes that people over 60, people with medical conditions like diabetes, cancer, kidney disease, and hypertension, and people who have received organ transplants are at greater risk of contracting a severe illness from West Nile, but it can occur in anyone.
"Anyone that has any concerns or thinks they do have West Nile Virus should follow up with their physician," Smith said.
According to the Fairfax County Health Department, the county first detected West Nile in humans in 2002 when there were 13 cases with one fatality, and three cases on average are reported to the department every year.
Fairfax County's first report of a human case of the West Nile virus this year came on Aug. 2, resulting in the hospitalization of an adult patient who then recovered.
According to the county, that incident coincided with a notable increase in infected mosquitoes across the county that occurred earlier in the summer than in previous years.
Smith says every mosquito season is slightly different, but the abundance of rainfall that Fairfax County experienced late this spring and throughout the summer likely contributed to spikes in mosquito activity.
According to The Washington Post, Washington, D.C., has seen 34.88 inches of rain so far this year, making 2018 the city's eighth wettest year on record through late July. This May was the sixth wettest May on record in Washington, and the second half of July was the wettest on record with at least 9.7 inches of rain falling that month.
Fairfax County has done limited pesticide spray treatments in the past, but it has been a number of years since one was conducted, FCHD communications director John Silcox says.
"We do mosquito control in a very targeted way when it's necessary to protect public health," Silcox said.
Residents in the neighborhoods targeted by these particular treatments were notified before they took place and advised to stay inside, close doors and windows, and turn off window-mounted air conditioners as a precaution, especially if they tend to be sensitive to chemicals.
The pesticides used on Monday were Aqua Zenivex E20 and Flit 10EC, neither of which are considered harmful to people or pets, according to the Fairfax County Health Department.
"When we use pesticides, we follow the labeled instructions for those pesticides," Smith said. "As we're doing that, we should be minimizing any impacts on the environment."
Because there are no available vaccines or treatments specifically for the West Nile virus, the county encourages residents to take preventative measures to avoid getting infected, such as using repellant and wearing long clothing while outside.
People can simply avoid mosquitoes when they are likely to be active. While the Asian tiger mosquito is unique for biting during the day, peak biting times for most mosquitoes occur at dawn and dusk.
Smith also recommends that homeowners rid their yards of any standing water, which attracts mosquito eggs.
Containers like flowerpots and buckets should be emptied of water after a week, and spots that are difficult to drain can be treated with larvicide, which is a type of insecticide specifically designed to kill larvae.
The health department offers consultations to homeowners about protecting their property from mosquitoes and eliminating the pests if they have already taken residence.
The FCHD mosquito surveillance team monitors its traps throughout mosquito season, which can extend into late October.
"We'll continue to take any actions that we need to take based on this surveillance," Silcox said. "So, there may be other activities that happen later in the summer and early fall as we continue to monitor our mosquitoes."