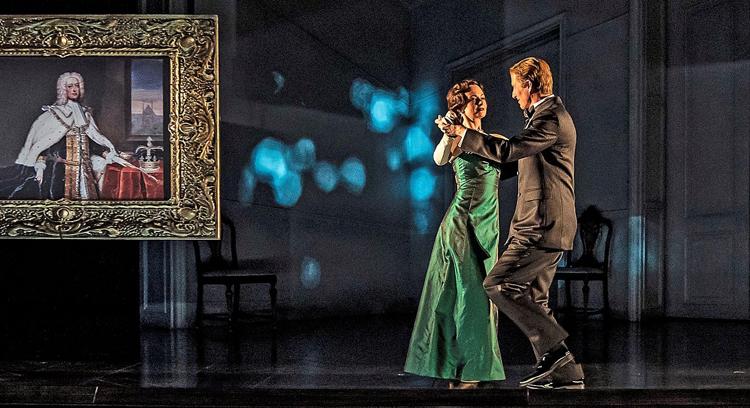 The 2010 film "The King's Speech" starring Colin Firth was a critical darling and even took home the Academy Award for Best Picture that year. But many people don't realize that the movie was based on an idea David Seidler originally had for a play, and one the prolific writer worked on for decades.
The scribe eventually changed focus to write the film, but once it found success, he went back to work on the play, and two years later, it made its world premiere in London's West End. The play is now on a U.S. tour, and will be stopping at the National Theatre for a week, Feb. 11-16, under the direction of Michael Wilson.
The plot of the play is much like the movie, as it's based on real-life events. King George VI (known as "Bertie" to his family) is thrust onto the world stage after the abdication of his older brother, Edward. Shy, fragile and afflicted with a profound stammer, Bertie is ill-equipped to lead a nation on the brink of world war. When traditional medical interventions fail, his wife Elizabeth convinces him to seek help from an unconventional Harley Street speech therapist named Lionel Logue. Their success or failure as therapist and patient and as unexpected friends will seal their destiny, the destiny of England and perhaps the world.
Nick Westrate takes on the role of Bertie opposite Michael Bakkensen as Logue, with Kevin Gudahl as Winston Churchill and Maggie Lacey as Elizabeth, Duchess of York.
Virginia Beach native David Lively is also in the show. He plays Stanley Baldwin, the British Prime Minister who dominated the government of the United Kingdom between the world wars.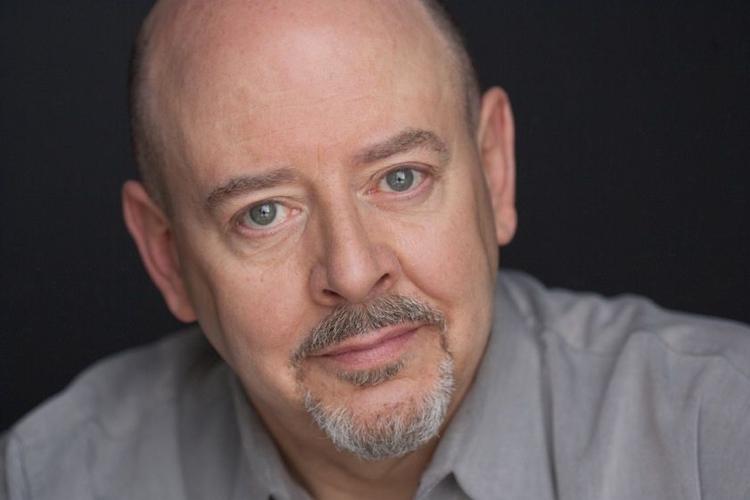 "It's a pretty crucial role, as I get to go head-to-head with Churchill and I get to deal with the future king, so it's a nice role," Lively said. "I did some research online and found out about some of the events in his life, such as his problem with disarmament. We also had packets of information that were given to us at our first rehearsal."
He learned a great deal about Baldwin and the time period and was very impressed with all of the details that were included in the script. Lively was in Chicago when he first became connected to the play.
"I had done a reading of the play this past summer when Chicago Shakespeare was considering doing it for its new season, and David Seidler was there, and I got called back for the role," Lively said. "They eventually brought in some heavy hitters from New York and L.A. to play the leads. I love the play; it's a tremendous story and even though people have seen the film, having a stage version is very interesting. There are some elements not in the film."
At 65 years old, Lively noted, it's amazing that in his lifetime, Queen Elizabeth still sits on the throne and that all started in 1952, just a dozen years after this notable speech.
"I did a production of 'Prince Charles III' and had to learn about the Royal Family back then, but I am just amazed at the longevity that the monarch has," he said.
For those not familiar with the film, he said, essentially, the play is about what happens when they look to find who will take over for King George V, and though Edward (called David) is the oldest, he was involved in a torrid affair and Bertie ended up taking the position of rightful heir.
"The second storyline concerns Bertie's pretty severe stammer and he found this fellow, Lionel, an actor, who taught speech," Lively explained. "It was a good thing for him to go and find help. It was a pretty remarkable situation."
The tour of the "King's Speech" will be going to four venues, with the National Theatre being its first stop. Although Lively grew up in Virginia and studied acting at Virginia Commonwealth University, he's performed at the Kennedy Center four times, but never at the National.
"I'm excited about that and I have a lot of friends who will be coming in to see it," he said. "It's a really great play and one that I think a lot of people will enjoy."