The recently retired Redskin stars in new adventure film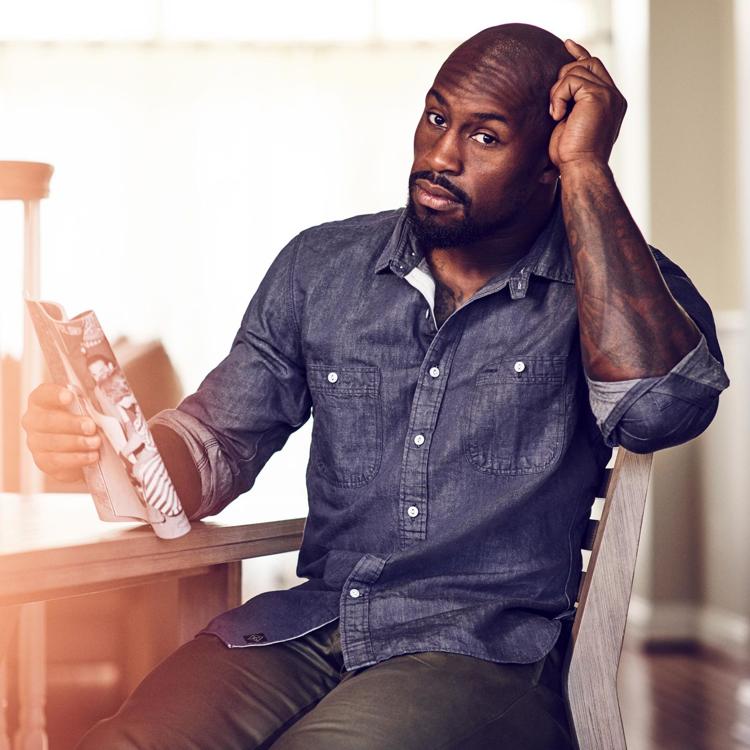 Washington Redskins tight end Vernon Davis retired in February, after a 14-year all-star career that included stints with the San Francisco 49ers and the Denver Broncos, the latter of which earned him a Super Bowl ring. 
Davis ended his career with 7,562 yards and 63 touchdowns, averaging at least 10 yards per reception in 13 of his 14 seasons and had at least one touchdown in 12. In three years as a Redskin, he averaged 31 receptions on 46 targets and 13.9 yards per reception.
While some ex-football stars head to the broadcast booth after retiring, Davis had other plans—he decided to become a movie star. He recently completed filming the action thriller "Red Winter," opposite Ashley A. Williams.
"A buddy of mine is a producer and he started talking about this movie when I was still playing," Davis said. "I read the script and thought it was great, and I told him I could see myself playing this role."
The story is about a couple (Davis and Williams) on vacation who do some fun snowboarding, but accidentally witness a murder and become targets of the murderers. 
"The couple are on a retreat, working on their relationship, and when they are on this snowboarding tour, they see the murder and they need to get back and stay alive," he explained. "At the end of the film, we learn if he can be the man he need to be." 
The movie shot in Colorado, and Davis said the shoot was a lot of fun, and he particularly enjoyed the snowmobile scenes, and once ran into a moose!
"The challenge was being out in the snow during zero-degree weather," he said. "The elements were tough, and several people contracted the flu, but we pushed through it and overall, it was a great experience and I'll take those memories with me and cherish them for the rest of my life."
The film is scheduled to be released this winter. 
Davis' interest in movies is nothing new. In 2018, he served as executive producer on "Those Who Move Us," an inspirational, biographical short film based on the childhood of Davis and his brother, ex-NFL Pro Bowler Vontae Davis.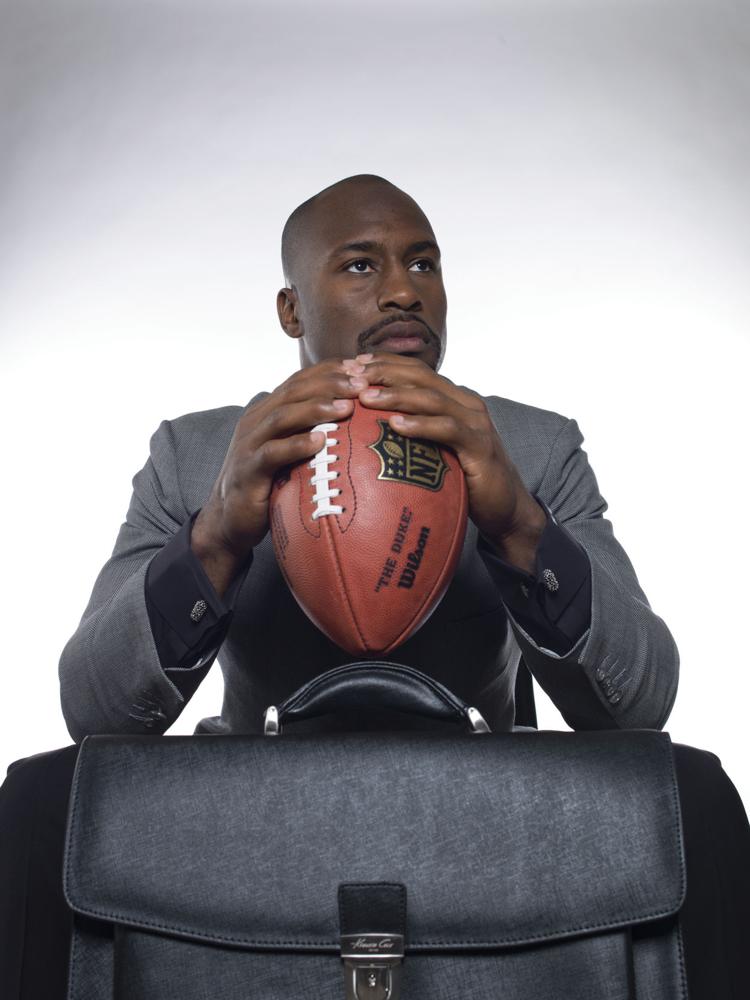 While playing in San Francisco, Davis took a writing class at the Shelton Theater of Art and began pursuing acting shortly after. 
"I started to pursue it slowly, but playing football, you could only do too much," Davis said. "I found that whenever I got started on a project, I would have to put it aside to get back to football."
Still, he found time for some small acting projects, such as parts in shorts such as "Inner City Snow" and "Weekend Dad." He also played himself in "Baywatch" the Dwayne "The Rock" Johnson movie. 
"It all correlates," Davis said. "There are so many similarities between football and acting. The preparation that goes into both—whether it's preparing for a game, or breaking down a script."
Even during his football career, Davis has stayed busy with other endeavors. The University of Maryland graduate also runs his own production company, Reel 85; is a partner in Samsung's new smart TV video service, Players T; and leads a non-profit organization helping children education, Read85.
He also has a second production company, Between the Lines, which is readying a new horror film, "A Message From Brianna." The film is about a couple who move into a house that is haunted by the spirit of a cousin the man grew up with, who possesses their young daughter.
"I really like to do multiple projects at one time and so I'm doing this with a buddy of mine," Davis said. "I've always been the type of person to put my hands in a little bit of everything, and I feel the way to do that is by working with like-minded people on different things—people who can bring value on different things."
Like most of us, Davis, a single father of three, is home during the pandemic in his Washington, D.C. residence. 
"I'm taking it one day at a time and trying to stick to my norm," he said. "I'm staying positive."