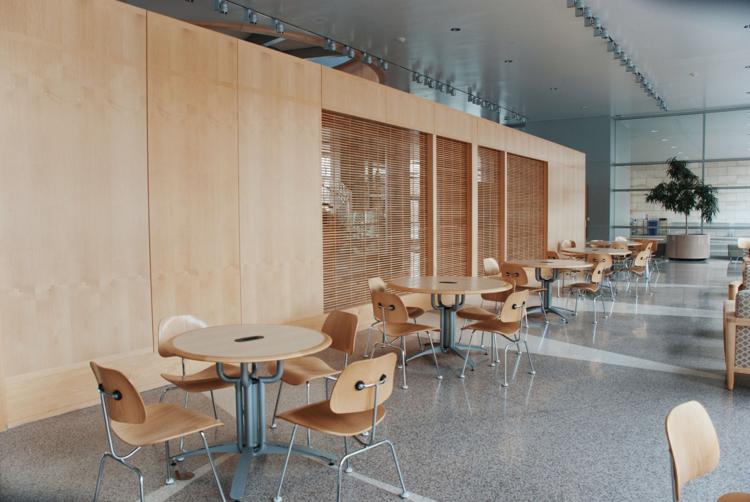 Before universities closed in the spring, a group of William & Mary students found out that their campus dining workers were getting laid off and many weren't going to get financial help. On May 25, the students joined with others from George Mason University and University of Virginia for a virtual town hall meeting to call for more financial help from their universities.
Athena Benton, a rising senior at William & Mary, is part of the group of students calling for more help at her university. "We realized that the dining workers were getting laid off from our school, and Sodexo, our contracted dining company, wasn't going to be helping them out that much financially."
The 21-year-old says that the town hall was meant to bring attention to the situation that many campus workers are going through because of COVID-19.
During the virtual town hall, several dining employees shared their stories. Melinda, a dining worker, says that she was fortunate enough to find another job during the pandemic. Many of her coworkers, however, were not. Students created a GoFundMe page to help some of the workers.
"The GoFundMe meant a lot to the workers because from what we can see we have not received anything from William and Mary or the company that we work for, it was all from the students," said Melinda. 
The three groups demand similar things, such as guaranteed paid sick leave for workers and increased transparency from their universities. In addition, George Mason students demand their university to provide their workers with hazard pay at the rate of time-and-a-half and to terminate its contract with LT Services and to hire a new company that doesn't use independent contractors.
UVA students ask for their university to provide housing options for housing-insecure students and community members, as well as to ensure non-federal work study student workers to continue receiving wages. 
William & Mary students ask that all Sodexo hourly contract workers who were furloughed in March to have access to financial support from the school. 
Benton explains that these changes would not only help the staff, but they would also be extremely beneficial for the universities themselves. By acting on these requests, she says, universities "would build better trust between their students and workers." 
As of June 23, Benton has not yet heard from her university staff regarding changes. "We learned that some of the workers who are still having to do work did receive PPE, but I don't think we've heard anything else." 
To watch the virtual town hall, follow this link: www.facebook.com/watch/WMRespondNow/