It's the latter half of the school year, which for some kids means college is right around the bend. This fact adds to the excitement of these last few months for seniors, especially when it comes to the student athletes that have already signed on to their respective Universities.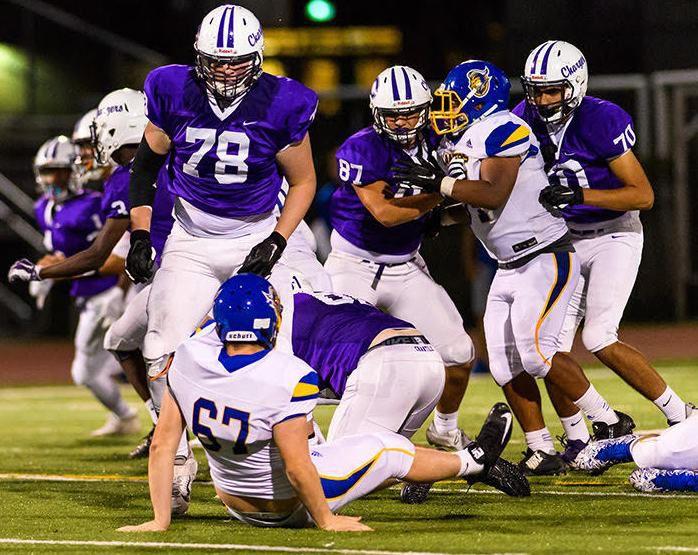 One of these prospects is Chantilly Senior James Pogorelc, who enjoyed a strong finish to his High School career. On Jan, 30th 2020, Pogorelc officially signed on to Stanford as his college of choice.
Pogorelc is one of the 10 Seniors from Chantilly's team to go on to college ball this year, with his help on the O-Line, Chantilly gained 7,000 rushing yards combined from the past two years. According to Head Coach Sean Curry, the running game was an issue in years past. In 2017, Chantilly had a winless record but they slowly turned things around. In 2018 they went 3-7. Last year they made it to the playoffs with a strong 8-3 record.
Pogorelc considers the disastrous 2017 season a huge spark that pushed him and the Chargers into becoming a better team. "From that year," Pogorelc said, "I learned what unsuccessful people do and how they act." He explained his team's rise by saying that, "Moving forward, I made sure my behavior was the opposite of that." It was through Pogorelc and the team's efforts to improve that they eventually enjoyed success.
Pogorelc chose Stanford because of the school's elite sports and academics, which give him a positive outlook on the future. Pogorelc is very confident about being successful at Stanford, he even sees a future for himself in the NFL. His pro shot will rely on in his words, "Dedicating myself to getting better and giving it all I got."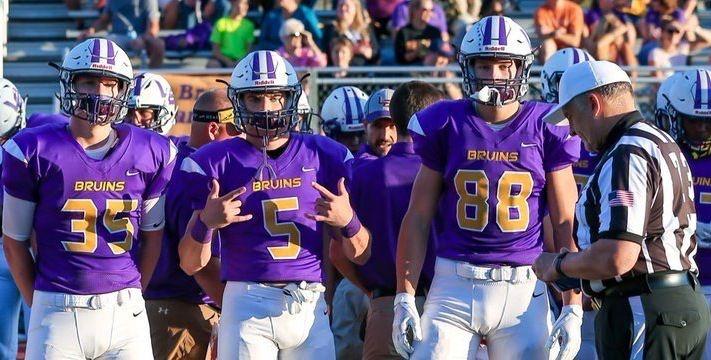 Even with college on the horizon, Pogorelc still relishes in the successes of the 2019 season. Which included a huge win against archrival school Centreville on Senior night. The Chargers won the game 31-24 on a cold November night. This win is what Pogorelc considers to be his crowning moment at Chantilly. "My favorite memory was beating Centreville for the first time in 9-years and really just bonding with the team and my brothers," Pogorelc said.
Another notable local signee from Fairfax County was Lake Braddock TE Matthew Hibner, who will be attending the University of Michigan. Hibner only had a combined 7 catches and 118 yards in his sophomore and junior years. He exploded in his senior season with 42 catches 945 yards and 11 TDs to end his High School career on a high note. He led the team in all of those categories last season.
Hibner also played DE while at Lake Braddock and his stats during his senior year complimented his offensive exploits. On defense, he notched 12 sacks, 108 tackles, 2 interceptions, and 35 tackles for a loss. Even though he signed on to play TE exclusively, Hibner's success at playing defense looks promising, showing that he can be on any unit and still be a valuable asset to the team.