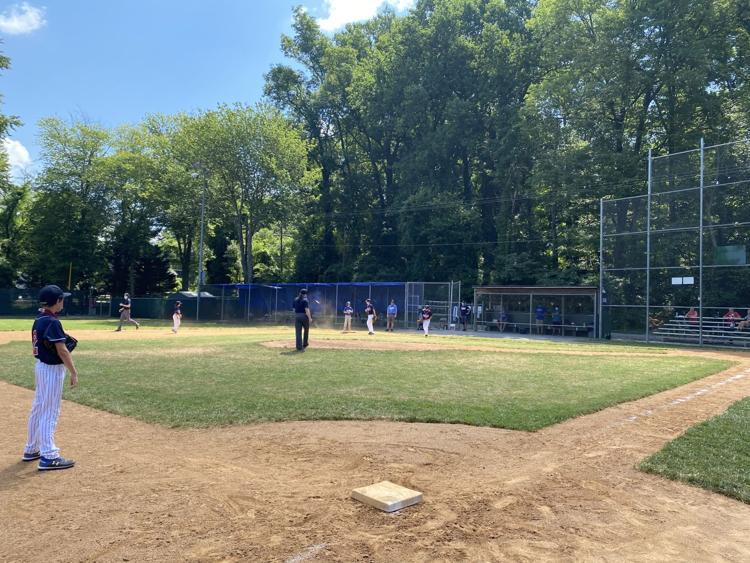 Missing baseball? Fear not, Little League Baseball in McLean has returned for the summer season. The past month has seen a few summer leagues come back from the ether while others are still off the table. McLean is the only league in its district to reboot itself and is making sure they can keep everyone safe.
            According to Matt Tallent, President of Mclean's Little League, Virginia entering Phase Two a few months ago was the catalyst for deciding to let the season happen. They are taking precautions such as extending the dugouts to help with social distancing and making sure everyone wears a mask. Tallent believes that they were able to come back because of "our flexibility with scheduling and things fell into place when we came back on."
            The pandemic has not shortened the summer season. The only change to scheduling is that practices happen twice instead of three times a week. Games are played twice a week for the AA players (12-year olds). Tallent also believes that being outside is easier for maintaining social distancing instead of indoor facilities. But he reiterated that "each team has a coach that enforces the rules." He also mentioned that if anyone shows any signs of sickness, "they're kicked out of the loop to keep other people safe."
            For the participants, it feels great to play again and allows everyone to feel normal. "The most rewarding part for me is seeing these kids play their last year in little league," Tallent explained. "It feels normal and shows people that we can still function while there's a pandemic." McLean's Little League has three categories: AAA, AA, and A. The players range in age from 4-12 years old.  
            According to Tallent, about 95% of the members of the league were interested in keeping the games alive. The league was also willing to refund those who had already signed on for the 2020 season. While some people openly expressed their concerns, "they were in the minority," Tallent said. As things are starting to come back, the only thing we can hope for is to keep moving forward.