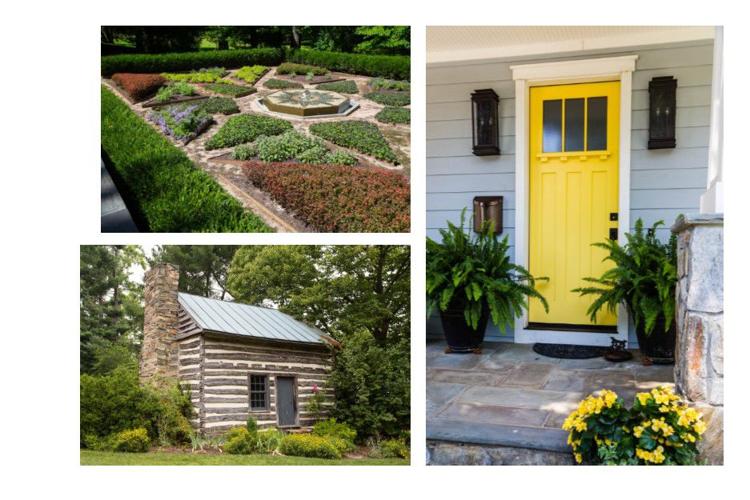 Do you want to go on a vacation, but can't afford it? The Garden Club of Virginia is inviting you to a getaway of beauty, home and garden ideas and community building. For 85 years, the club has been organizing Historic Garden Week tours of local, notable private residences and gardens, and the funds will help restore and preserve Virginia's historic public gardens and landscapes.
The 85th Historic Garden Week takes place "across the state of Virginia from April 21 to April 28. There will be 29 to 30 open houses and garden tours, all across the state this is going to be happening, ours [the Fairfax Chapter] happens to be in Great Fall, Vienna and Mclean. Ours is one of many tours that are happening in the Historic Garden Week, and it is on April 24. Every chapter has their own tour, but some chapters go together. It is a lot of work and we are all volunteers. The Fairfax tour includes four homes and gardens, and the event is from 10 a.m. until 4 p.m., but they are pretty spread out. Also, the headquarters for that day, where people can go in and buy tickets--if they not have already bought their own tickets—is Meadowlark Gardens. It is a one-day, self-activated tour," explained Claudia Lewis, Garden Club of Fairfax member.
Every year, "we choose different houses. Last year, for example, it was in Reston and it was five houses ... Every year, we try to find a nice area where people, first of all, open their homes and also provide something interesting. [For example], the first home in our tour this year, the William Gunnell home, is the oldest, built in 1750, and it has an amazing garden. The garden there is just amazing! It is designed by the current owner, a well-known quilter, Jinny Beyer. She designed a quilt that became quite famous. She has taken that quilt and had a garden and a fountain designed in the same pattern," said Claudia Lewis. She added, "People will need to park at the Great Falls Library and take a little shuttle bus to get to that. But for the other homes, they can take their car and go and look at these private homes for lots of ideas. It is just a great day, you know, you get away from everything else that is going on and just enjoy beauty. It just gets me away. I can't afford a vacation, but I can afford to go to that day of beauty and good ideas!"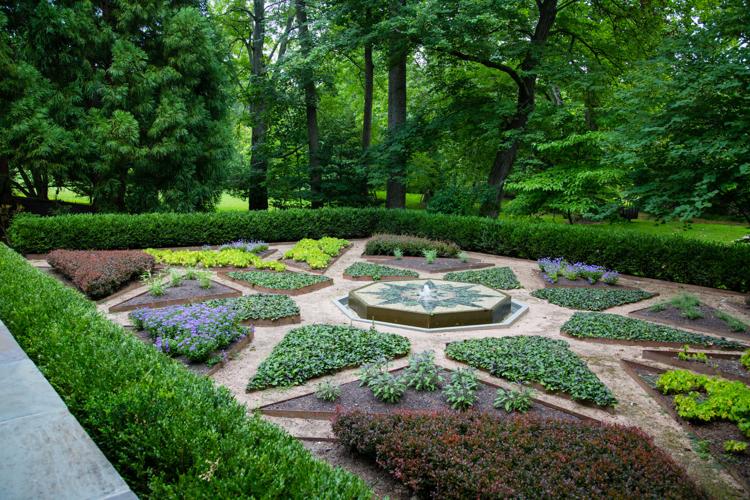 The detailed description of the four houses included in the Great Falls-Vienna- McLean tour is below: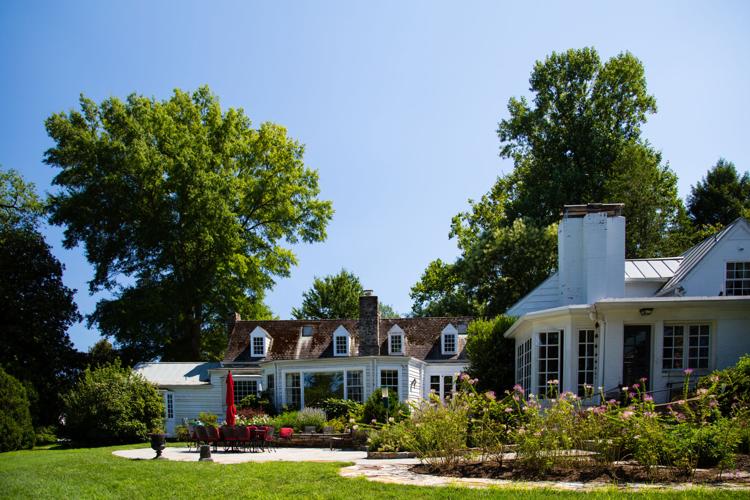 William Gunnell House: The original home is a hall-and-parlor structure built in 1750 on 12,588 acres owned by Thomas, sixth Lord Fairfax. William Gunnell III (1750-1820), first known resident of the home and believed to have been caretaker for Lord Fairfax, purchased it in 1791 and constructed an addition for his large family, making it one of the area's grandest manor homes with a 1,500 acre plantation and numerous outbuildings. One outbuilding, c.1770, survives today. The home was in the Gunnell family until 1913. Twentieth century additions are unobtrusive and compatible with the home's 18th century colonial and post-revolution styles. In 1934 a log cabin tavern was moved here from Ruby, Virginia, to become a dining room with a massive stone fireplace at one end.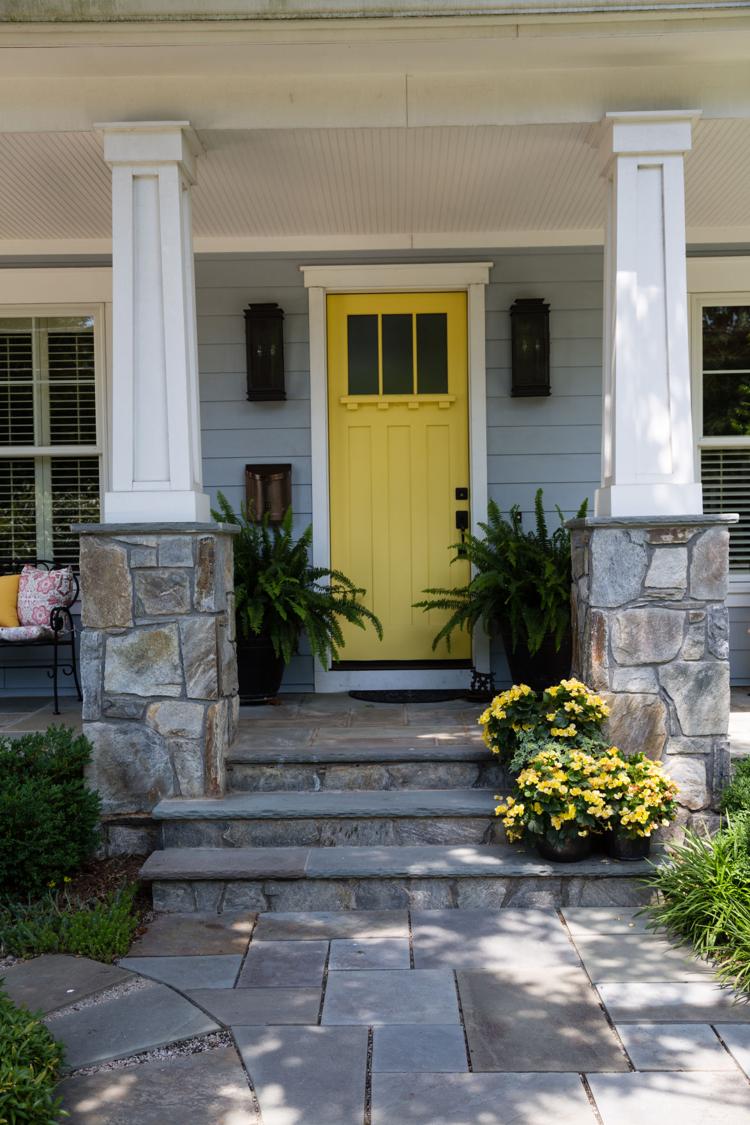 Charming Cottage for aging in place: From drawing board to completion, the homeowners envisioned a "sensible" home allowing present-day living and entertaining within an open floor plan and the flexibility of converting the current den to an additional first floor bedroom and bath for aging in place. Custom built in 2011, this modern Cape Cod cottage in historic Vienna has a low maintenance exterior, open floor plan, wide halls and doorways and accessible laundry and baths. A screened porch off the dining room serves as a second living room, allowing unobstructed views of the gardens which were designed to be low maintenance with native plants and compatible with the historic Vienna neighborhood. Three large crepe myrtles at the front of the home expand out into layers of mass plantings of perennials, shrubs and spring blooming bulbs.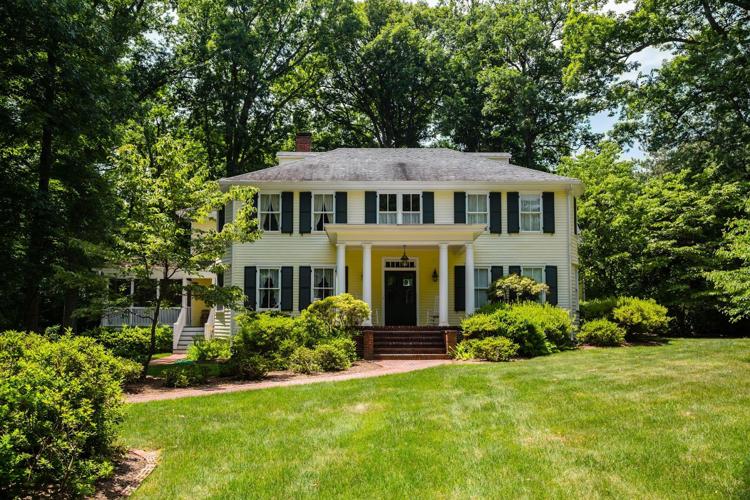 The Grange Camp: Set on 1.7 acres, trees and spring flowering shrubs provide a welcoming setting for this historical home. The front of this folk Victorian home with a Federalist front porch is essentially unchanged from its 1892 appearance when Alexander Wedderburn, a successful printer and publisher in Alexandria, purchased the property and built this as a summer home on 42 acres previously owned by the post-Civil War Grange movement and used for annual summer fairs for farmers and their families. Every room reflects the homeowners' love of family and respect for the history of the home. Original windows and interior doors are displayed as pieces of art and original wood molding was salvaged to become paneling in the powder room. Melding the new with the old, the owners built a large open concept addition in the back overlooking the patio and naturalistic gardens.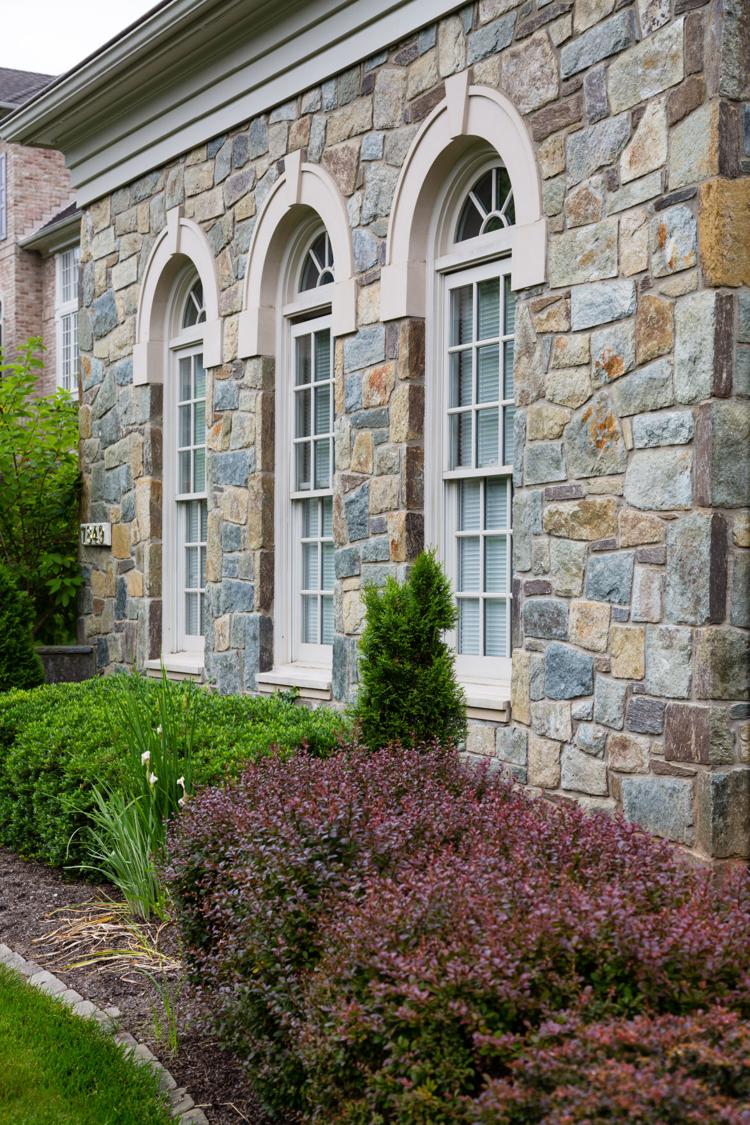 Executive Home Located within a 255-acre wooded community of 166 homes in McLean, known as "The Reserve": The home is framed by stone pillars and enhanced by a paved circular drive. Mature trees, grasses and a massing of bulbs, perennials and shrubs provide four seasons of interest. The home is filled with collectibles from the owners' travels throughout the world, including an armored soldier that stands guard nearby, injecting a whimsical tone. A sunroom is the perfect spot to enjoy the backyard koi pond and extensive landscaping designed and implemented by the homeowners.
Over the past 45 years, the statewide economic impact of Historic Garden Week tour proceeds is estimated to be over $425million, according to the Garden Club of Virginia. Proceeds from this celebrated event fund the restoration and preservation of more than 40 of Virginia's historic public gardens and landscapes, a research fellowship program and a new partnership with the Virginia State Parks. Iconic landmarks such as Mount Vernon and the Woodrow Wilson Presidential Library, and Green Spring Gardens, have been restored to their original splendor due to the hard work of thousands of volunteers, the generosity of countless home and garden owners, and the nearly 30,000 visitors from around the world who have enjoyed the tours.