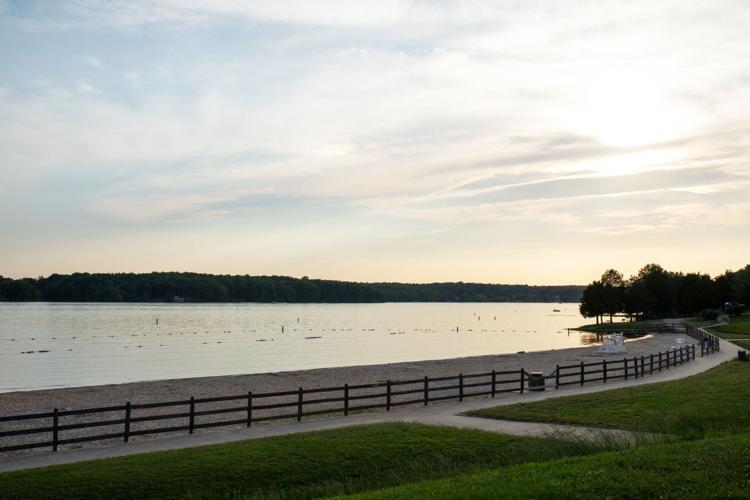 As the commonwealth slowly eases public health restrictions, Virginia State Parks are gradually opening some of their facilities. Here is what Virginians should expect when visiting state parks in the coming weeks:
Although Virginia State Parks have remained open during the pandemic, many facilities have been closed. These are the facilities that are opening for Memorial Day weekend:
Restrooms
Campgrounds (except at Twin Lakes State Park, where the septic system is being repaired)
Camping cabins and yurts
Boat and bike rentals (will vary by park)
Chairlift at Natural Tunnel State Park (limited schedule)
Facilities that remain closed until further notice include visitor centers, playgrounds, and swimming beaches. For a full list visit www.dcr.virginia.gov/state-parks/covid-19-update.
Virginia State Parks Director Melissa Baker encourages people to "know before they go." Checking the website for the park you plan to visit will be crucial in the coming weeks.
The governor's office prohibits groups of more than 10 people, but the Virginia Department of Conservation & Recreation adds three guidelines that people should follow when visiting state parks:
1. Stay close to home and keep the visit short. Instead of visiting for an entire day, go for a few hours.
2. Bring your own hand sanitizer or soap. The restrooms will be opening back up, but it's always good to have your own sanitation materials.
3. Be courteous of others when hiking or biking on a trail. Step aside to let others pass to keep 6 feet apart.
With Northern Virginia being the most affected region by the virus in the state, additional safety measures have been put forth.
Virginia Department of Conservation & Recreation's Communication & Marketing Director, Dave Neudeck, says that Northern Virginia parks, such as Leesylvania and Mason Neck, have been running at reduced capacity to stay within the social distancing guidelines. "We've also had to occasionally close the parks because they have reached capacity." 
Operationally, Northern Virginia parks have also focused on the safety of their staff. "One thing you'll notice when you arrive at the parks is that the park ranger will be using a butterfly net to interact with the payment of the park fees and to distribute information to the park guests," says Neudeck. 
Virginia State Parks are constantly monitoring the latest in respect to the virus. "The health and safety of our employees and the park visitors is our top priority," says Neudeck.
With several facilities opening up on Memorial Day weekend, make sure to visit the Virginia State Parks website before making a visit.