SISSY
Breed: DSH
Age: 12 years
Gender: Female Spayed
Sissy is lovable lap cat. She goes crazy over her catnip banana, loves shoes and slippers, and likes being brushed. She is a kitty who will want to sleep with you in bed so get ready for a new friend. Sissy is ready to settle into a new forever home.
KITTY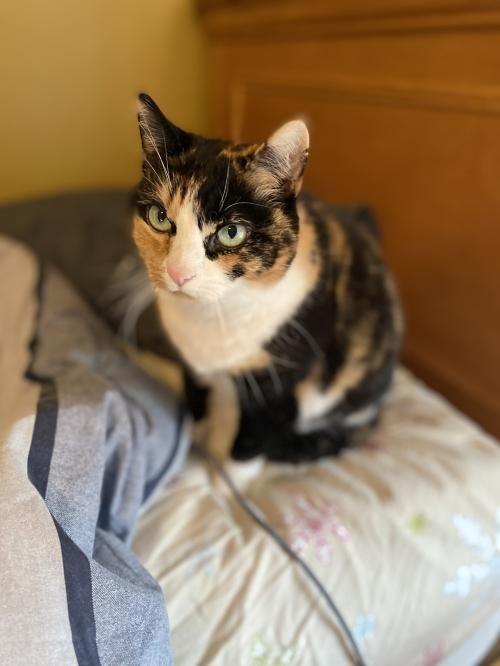 Breed: DSH
Age: 9 years
Gender: Female Spayed
Kitty recently lost her human. She was rescued as a stray and grew up in a home where she was not spayed and had multiple litters and there were a lot of cats in the home and she wasn't getting the care she should have. She was moved to another home and then her human passed away which is when she found her way to FFGW.
DRAYSON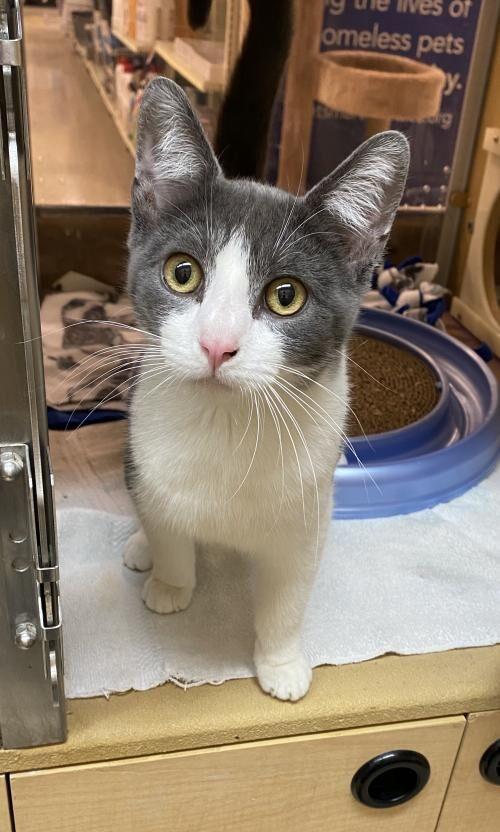 Breed: DMH
Age: 9 months
Gender: Male
Drayson loves playing and hanging out in his cat tree by the window and wrestling with his brother Grimlin. Once they are done playing and relaxing they have huge purrs! Drayson would love to find a new home with his brother Grimlin.
STRIPEY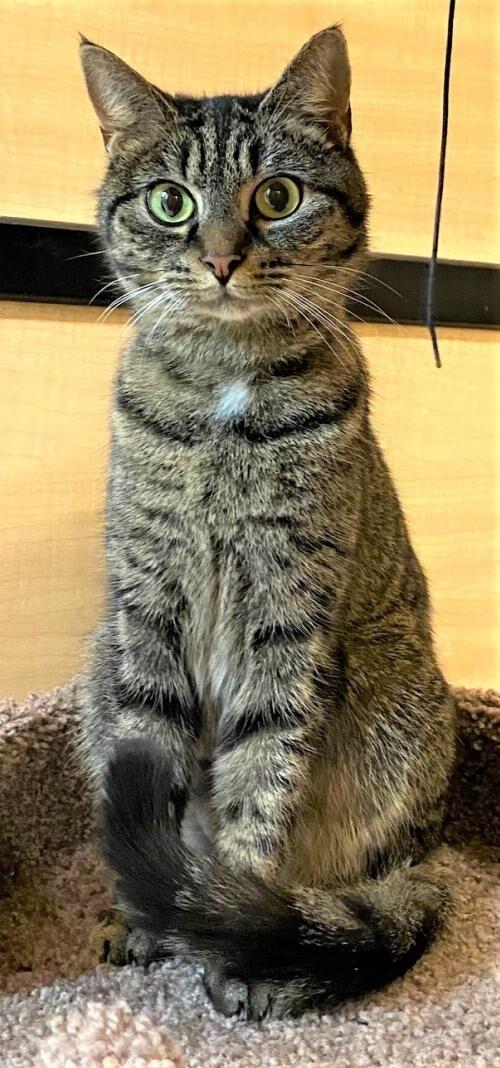 Breed: DSH
Age: 5 years
Gender: Female Neutered
Stripey was recently was rescued from a rural shelter. She's very sweet, loves being pet, and enjoys her playtime. As you can see by those stunning emerald eyes, she's a beautiful blend of brown tabby and poise. Don't miss out on this darling girl.
STANLEE & STELLA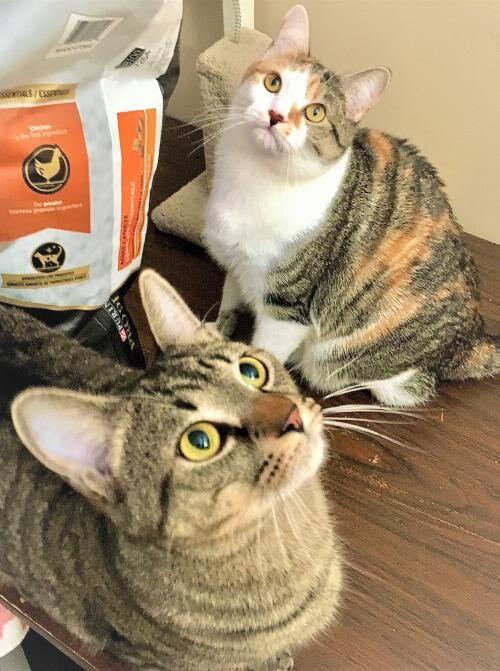 Breed: DSH
Age: 1 year
Gender: Male Neutered & Female Spayed
My name's Stella, and my brother Stan and I are hoping to find a "stellar" home. I love people, and once I get to know you, I will come over for some scratches, treats, attention, or all of the above. My favorite things to do are lounging on comfy beds and playing with Stan. I'm Stan Lee, brother of Stella and creator of Marvel Comics. I'm the more adventurous one and I like to go on little outings out of our room to see my foster parents' dog and cat. My favorite thing to do is relax on windowsills and watch the snow fall or the birds flying around near the windows. I can be very playful and have been known to start sprinting around out of nowhere to show off how adorable I am.