Each year, ARTSFAIRFAX connects professional artists with teachers to create an art learning experience beyond the traditional classroom lesson.
This year, ARTSFAIRFAX placed three Fairfax County artists into three FCPS middle schools. Heidi Fortune Picker's residency at Holmes MS explores movement and language arts. Suzy Scollon's residency engages art students at Frost MS in making connections between visual arts and creative writing, and Chitra Sharma's residency integrates printmaking into social studies and language arts with Glasgow MS students.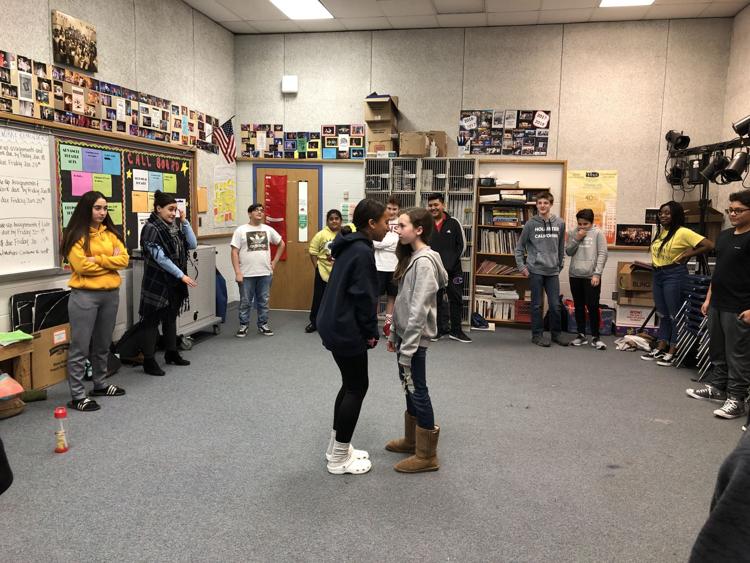 The Artist Residency Program trains professional artists to integrate their art practice into Fairfax County Public Schools' (FCPS) curriculum to broaden students' education experience and to help them develop skills that are adaptable to their classes and ultimately the workforce. Artists work with art teachers to develop and integrate innovative activities into students' daily work during the residency. The program is open to sixth, seventh and eighth-grade art students.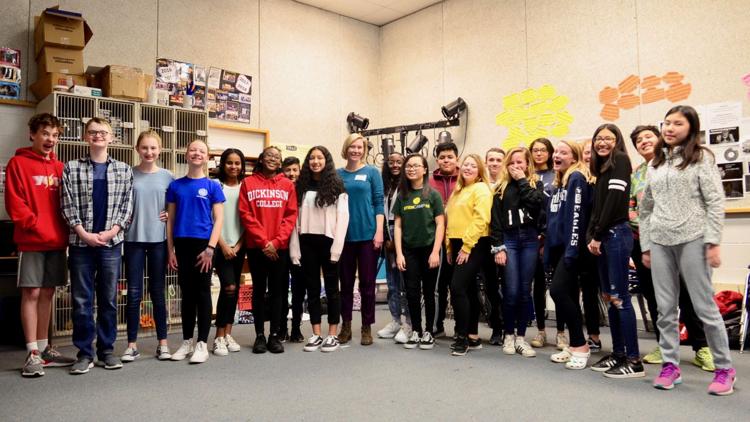 Nominate your favorite arts organization or individuals by Feb. 14
Nominations for the 2019 Arts Awards are accepted through Feb. 14. The public is encouraged to recognize their favorite arts organization or individuals in the following categories: Arts Philanthropy, Arts Achievement, and the Emerging Arts Awards. For more information and to learn how you can participate, visit the ARTSFAIRFAX website or call 571-395-4619.
The Workhouse Arts Center needs your innovative ideas
How art integrates into our daily life is an essential topic at any age. Fairfax County citizens have an opportunity to share their innovative ideas to transform the Workhouse Arts Center into the County's first mixed-use arts campus. Planners are looking for ideas that complement the existing studio, gallery and museum spaces. For more information, visit the Workhouse Campus RFI or contact Regina Coyle with the Fairfax County Department of Planning and Zoning at 703-324-1214, TTY 711.
Creative Aging Festival is seeking artists
Fairfax County and ARTSFAIRFAX's Creative Aging Festival is seeking artists to participate in the 2019 Creative Aging Festival (CAF) to be held throughout Fairfax during May in conjunction with Older Americans Month. The Festival engages seniors (50+) and creates opportunities for long-term partnerships. Interested artists should upload information on the ARTSFAIRFAX website to be included in the CAF Resource Guide.
Operating Support Grants workshop on Feb. 22
ARTSFAIRFAX welcomes all arts organizations to the Operating Support Grants workshop on Feb. 22 and the Project Support Workshop on March 14.
Art offerings in February
Fairfax County has plenty of art offerings in February:
 Arts Herndon presents their 10th Annual Fine Art Photography Exhibit throughout the month
 Wolf Trap Opera and the Washington Concert Opera will present "Martin Le Vin Herbe"
 MVLE welcomes participants of their inclusive performance lab class with "Body Wise Dance"
 The Workhouse Arts Center is hosting events to introduce new participants to programs
 Creative Cauldron presents "Thunder Knocking on the Door" at various times and dates through the month