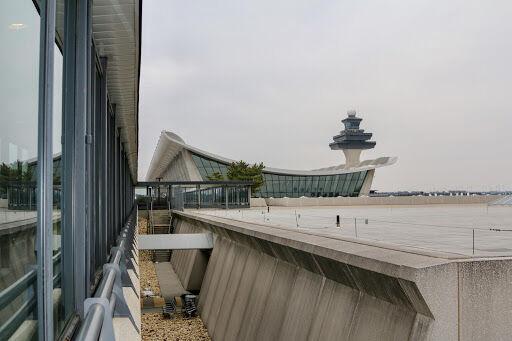 A recent residential land use case near Dulles International Airport is the subject of a new conflict between those who wish to keep residential spaces free of airport noise and officials who are trying to create more affordable housing.
Land Unit J is an area around Westfields Boulevard and Route 28 in Sully District, right below Dulles. Recently, against the wishes of the Metropolitan Washington Airports Authority (MWAA), the Fairfax County Board of Supervisors approved construction of Elm Street Communities, over 100 homes directly under the Dulles Airport flight path. The Boulevard case is next.
What worries people, such as MWAA officials, is that the Board is not considering the new noise contours, which are lines on a map that represent levels of noise exposure in a specific area. The noise contour for Dulles was recently updated, but the Board continues to use the data from 1993 to make decisions.
James Hart was on the Fairfax County Planning Commission for 16 years, before ending his time there in early 2020. He is a former Vice Chairman of the Planning Commission, as well has Chair of the Planning Commission's Environment Committee for 13 years. 
In a letter to Chairman Murphy on July 14, Hart made the point that a "basic Land Use 101 principle is that residential uses should be separated from airport noise. Fairfax County successfully followed that principle, for decades," he said. "Instead, County staff remains forbidden to consider the updated noise contour map.
Kathy Smith, Sully District Supervisor of the Fairfax County Board of Supervisors, explains that when she first started office in 2016, the comprehensive plan, a general guidance for what should be put in a specific location, was updated. She put together a task force for Land Unit J, but she soon started receiving submissions of changes from the public.
"When the staff was looking at what to do about airport noise back in the 90s, they made a very conservative decision," says Smith. 
For residential areas, it is recommended that noise does not exceed 65 decibels (dB). But in the 1990s, the county decided in the comprehensive plan to not recommended residential in the 60-65 dB range. Smith says that this was merely a suggestion, and that there are already many houses in Fairfax County that are in the 60-65 dB range. "And the zoning ordinance permitted it," she says.
Her decision to propose residential in Land Unit J came after the Westfields Business Owners Association mentioned that it would help with business in the area. She says that in Reston, there was a comprehensive plan change that allowed residential with road noise over 75 dB.  
"We don't want the business part to die, and we need more housing and we want to create community," says Smith. "So, we brought forward that information, we did a lot of work, we reached out to people."
The board is not looking to adopt the new noise contours, says Smith. According to their consultant, the planning horizon for Dulles noise contours is 60-90 years, and understanding how much can change in 50 years, the Board felt like that was too long of a planning horizon.
"There's a real feeling that the current noise contours are fine," she says.
In his statement at the Fairfax County Planning Commission Hearing on July 15, Richard P. DeiTos, Executive Director of Metropolitan Washington Airlines Committee, said that "it is clear that allowing for residential development under Dulles arrival flight paths now, will lead to an inevitable conflict with future residents about aircraft noise. 
"Placing residential under Dulles flight paths would be an unmitigated disaster," warned DeiTos.
Michael Cooper, State and Local Government Affairs Manager for MWAA, says that the MWAA's intention is to focus on solutions that are "airport-compatible" and "neighborly."
"There's good science behind the updated contours," he says. "To the best of my knowledge, there is no conflict between the Planning Commission's willingness to consider the new contours, the conflict exists that the developer is seeking that their application only be considered in light of the 1993 contours, and not the updated contours."
Cooper says that there are three conditions that the residential applicant should comply with in Land Unit J, if the case passes and houses are built:
The applicant should apply insulation in construction to mitigate interior residential noise (on walls and doors)
The applicant needs to provide an avigation easement, a property right that allows an airport to use the airspace above property that is located within the direct flight
The applicant must provide notice that owners are moving into a noise sensitive area. Aircraft operations at Dulles currently occur 24/7, and they're going to increase over time
Kathy Smith explains that on July 29, the Planning Commission voted on the Boulevard case and it passed. Out of the 12 commissioners, one voted no, three abstained, and the rest voted yes.
In September, the case will be going to the Board of Supervisors, who will have the final vote for the Boulevard case.
"The biggest thing for me is balance," says Smith. She supports the airport, but she also has to look at the needs of Fairfax County and Sully District.  
"We don't have enough housing, and we don't have enough affordable housing," she says. "I have a broad responsibility for this. We're trying to get through this and do good things for people."
Hart says that the issue he wrote about was transparency and accountability. "Basically, the board is reviewing the new cases under the new relaxed standard in the plan, weakened noise policy, but using outdated data from 1993 because the board is sitting on the adoption of the new map," he says. "They don't want to do it. And I think that's what's sort of triggered an uproar."
Ideally, Hart would like the board to at least adopt the updated noise contours. "That we not be using outdated information from 30 years ago just so that these residential applications on inappropriate sites are technically eligible."