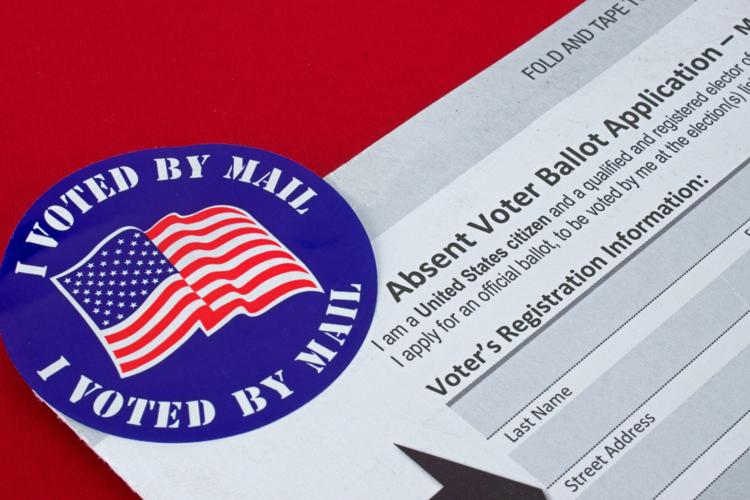 The Virginia Senate voted to increase absentee voting protections as a lack of federal resources and funding restrict postal service operations.
The bill, introduced by Sen. Janet Howell (D-Northern Fairfax County), would provide localities with prepaid postage for absentee ballots and it would allow general registrars to create drop-off locations for completed absentee ballots.
Two million dollars in funding would be given to the Department of Elections to pay for the postage and other electoral operations during the COVID-19 pandemic. 
"What this bill aims to do is keep voters safe from the coronavirus when they are exercising their right to vote," Howell said on the Senate floor. "No one should have to risk their life in order to exercise their voting right."
The bill requires the Department of Elections to set standards for the creation of drop-off locations and include security around these locations. Howell said these drop-off locations would be a "safe alternative" to mailing absentee ballots through the United States Postal Service.
"Even the Post Master General has said he cannot guarantee timely returns," Howell said. 
Howell states that the bill includes directions for general registrars on how to examine absentee ballots for errors or omissions that are received before Oct. 31. It also provides voters the option to correct their ballots up until Nov. 6 
The bill also cements that absentee ballots will not be considered void if the voter does not provide a witness signature. A Virginia court decided earlier this month that the requirement of a witness signature would be waived for absentee voters in the November elections.
Senators clashed mostly along party lines about the creation of drop-off locations.
Sen. Stephen Newman (R-Bedford) said that the drop-off locations are not necessary because "you have the full range of absentee ballots available to you." He went on to name different voting methods, including by mail, voting in your car and curbside early voting.
Sen. Jill Holtzman Vogel (R-Fauquier) raised concerns over the safety of public access to the ballots at these undetermined locations. 
Sen. Jennifer McClellan (D-Richmond City), a sponsor of the bill, responded to the concerns that drop-off locations would be in random places: "The bill says that the general registrar will put the ballot drop location at their office, at already established satellite voting places and on election day at each precinct." 
Sen. Jennifer Boysko (D-Northwestern Fairfax County), Sen. Adam Ebbin (D-Alexandria), Sen. Barbara Favola (D-Arlington) and Sen. Scott Surovell (D-Eastern Fairfax County) also sponsored the bill.
The bill was passed by a vote of 21-16 last Friday, Aug. 28. An identical bill passed the House of Delegates. Gov. Ralph Northam proposed establishing drop-off locations for absentee ballots earlier this month.