Fairfax city rolled out the red carpet last week on Sept. 19, hosting Virginia Production Alliance's (VPA) State of The Industry event and trade show for the second year, where talented filmmakers and production pros in the Commonwealth convened and networked, but what does it say about the state of the film and video industry?
Fairfax County Times asked William R. Coughlan, president of TIVA and founder and CEO of Tohubohu productions, about the state of the industry.
"Honestly, looking at the situation for filmmaking in Virginia just a year ago, things felt a lot less positive. Virginia — whether true or not — had developed a reputation for being a bit less than optimal for film and video production, at least in comparison with Maryland. But just this year, there have been a lot of developments that have changed that outlook," said Coughlan. He explained, "The State of the Industry event was a great showcase of both talent and opportunity in Virginia, and Fairfax County in particular. This year has seen news of several high-profile projects, including a new "Walking Dead" spinoff series, "The Good Lord Bird" with Ethan Hawke, and of course, the new Apple Series "Swagger." And November will see the release of "Harriet" with the amazing Cynthia Erivo, which was filmed in Virginia last year. But I think the biggest takeaway is just how many professionals there are working in the area. I'm not sure of the exact numbers, but this year's event really felt larger than last year's."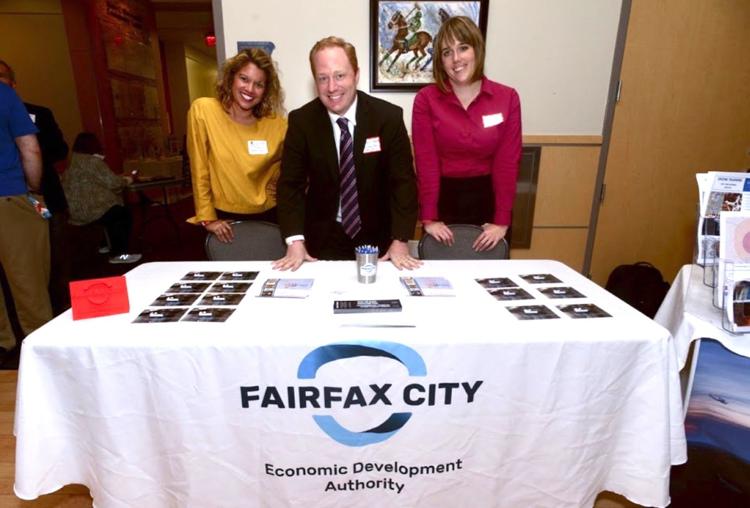 Nearly 300 film, television and video production professionals from across the region attended the event on Sept. 19 at the Stacy C. Sherwood Center, according to Michael McCarthy, the communications and marketing director for Fairfax City, who said, "It was bigger than the one we hosted last year!"
The event was sponsored in part by the Fairfax City Economic Development Authority and held in association with the Virginia Film Office.
"The city's unique filming locations are everywhere and literally touch every point in history," said Fairfax City Director of Economic Development Chris Bruno, according to their press release. "From America's colonial and Civil War eras to early 20th century settings to mid-20th-century neighborhoods to unique buildings perfect for customizing for a scary backdrop or a charming tableau."
"There's still a lot of talent coming in from out of town, but there are a lot of great local resources as well: Thundershot Studios [a Fairfax City-based studio and production company that regularly works with large networks like the Discovery Channel on shows like "Gold Rush"], DC Camera, DUO Media Productions, Interface Media Group, Henninger Video, Barbizon Lighting, Hover Solutions, Moon Bounce Media, the Hurlbut Academy and membership organizations like Women in Film and Video and TIVA (The Television, Internet and Video Association of DC). And that's really just scratching the surface," said Coughlan about the big names in the industry. For the smaller production companies, he added, "There are dozens of smaller, independent production houses doing everything from full soup-to-nuts production to more specialized niche work (and that includes my own Fairfax County-based production company, Tohubohu Productions). I'm personally intrigued by the rise in stunt-focused groups — Wilhelm Stunts was showing off some of their stunt work with people on fire, which was particularly impressive."