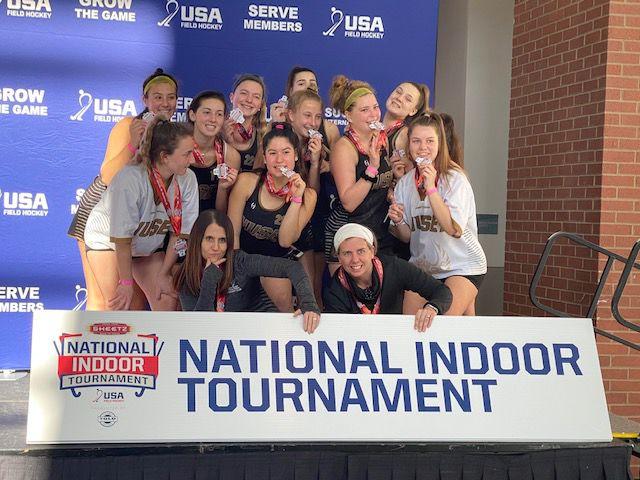 Field hockey is growing in northern Virginia. Enter the organization HUSEL, which was founded in August 2019. In just a short period, this club and its athletes have become the hottest upstarts in town. Founders Erin Slavik, Jenny Everett, and Corey Slavik created this club to put field hockey in northern Virginia on the map.
This club is the only one in the Virginia and D.C. area and has already made an impact. Recently, HUSEL has been nominated for the USA Field Hockey National Club of the Year. The results will be announced on June 15th.
It hasn't taken long for HUSEL to also win multiple championships. Their teams have won three National Indoor Championships this past year, and their Under 14 team also won the Mid-Atlantic Championship.
HUSEL is comprised of over 100 athletes from 11 local high schools, including Nicole Moran, a junior from St. Stephens & St. Agnes and Adriana Risi, a junior from Chantilly.
The main strength behind the coach's strategy is that they already knew some of their players. Risi knew Everett personally, which, "improved my game."
"Their coaching style brought us together," Moran said. "They are very player-centered."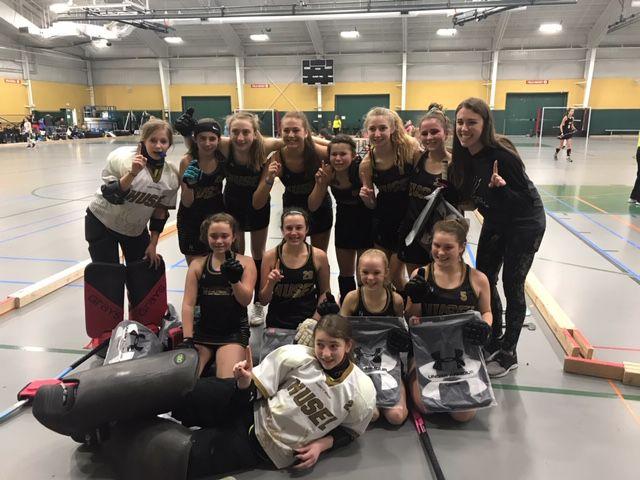 Risi and Moran believe that this success for HUSEL is just the beginning of their story. "I think it'll expand with more players and championships," Moran said. "I can't wait to see all of the medals we can earn," Risi added.
While the quick rise of HUSEL is impressive, it doesn't look like the success is getting to anyone's head. There is a strong sense of optimism from the coaches and players. But for some, it's still hard to realize the reality. "It's great to be a finalist, this is all so surreal," Risi said. 
The main proponent behind this club's success is the coaches, especially Jenny Everett. Everett, a field hockey standout in her own right, designed this club to focus on building everyone on the team up. "We have incredibly talented players," she said. "They are 100% committed to developing and their teammates. If our players are struggling with a skill, we know how to fix it because of our experience."
Coach Amber Beaudoin attributed the quick ascension to the strong chemistry between the players. "Everyone was familiar with each other and a few of the players on the team I'd coached for 5-6 years." Both coaches agreed that the tight bonds between the players and coaches allowed for quick development.
While these teams weren't struggling to win, they were struggling to find places to train. "The biggest challenge was finding facility space for outdoor and indoor turf," Everett said. She explained that they "competed with soccer clubs with bigger teams in the area."
Fortunately, help came from the FCPA and the Athletics Director at George Mason. There are also plans for a "Crown Jewel Field Hockey facility," to be built in the future.
Everyone involved with HUSEL is optimistic that the future is as bright as the sun. But no one's going to let their early successes get in the way of production. Fellow Coach April Moshos says, "It's growing, we'd like to develop our younger players to continue this."
According to Beaudoin, they're already looking towards the future. "Our goal is to make this and women's sports more prominent."