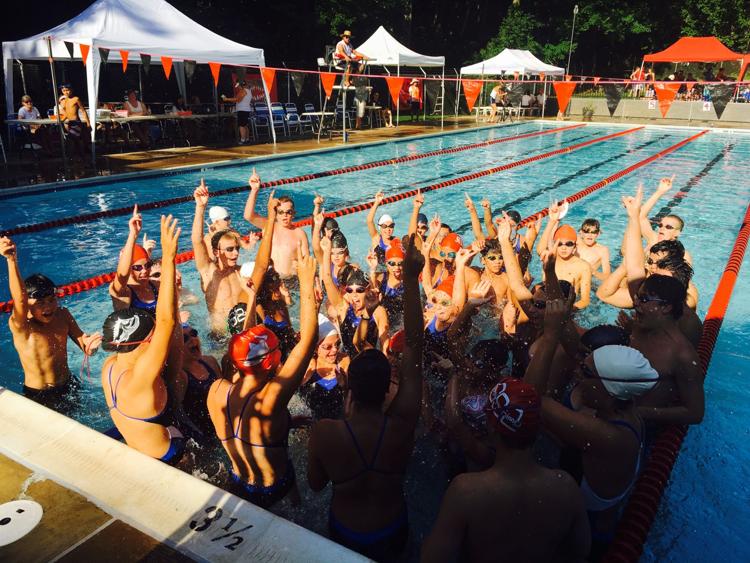 Due to COVID-19, summer activities are either canceled or currently in limbo. From summer to sports camps, parents are unsure about the safety of their kids. A few camps hosted by George Mason have been canceled, while others are deciding what to do next.
One summer program in limbo is the Northern Virginia Swim League (NVSL). Director Chris Campbell and his colleagues haven't ruled out anything, but are waiting for the go-ahead from Governor Northam. "We're waiting to see if the infection levels go down before we re-open." Campbell also mentioned that the infection levels need to go down for 14 days for this to happen. This could mean a shortened season, depending on how this plays out. The situation is being monitored by Campbell and his staff.
In the meantime, the swimmers involved have been recommended aerobic exercises on land. These workouts are provided by the local swim team coaches to their swimmers.
If the pools open this year, there will be an emphasis on social distancing and sanitation. "We have good partners with our pools," Campbell said. "They're privately owned, so they will ultimately decide whether we use them." Campbell also noted that there would be a lot of janitors cleaning the pools.
George Mason plans on having some camps open as scheduled. Bill Brown, who runs the baseball camp, says the answer will come a week before camp starts.
Meanwhile, the Fairfax County Park Authority, which covers many health and fitness centers in town, released a statement which explained that the facilities are being "deep cleaned," and they are "awaiting further guidelines from the Center for Disease Control (CDC)." There was an assurance from the staff that if any programs were canceled, "customers would receive a full refund, without a cancellation penalty." The last thing mentioned in their statement was to "check our website up-to-date information."  The only answer we have is uncertainty.