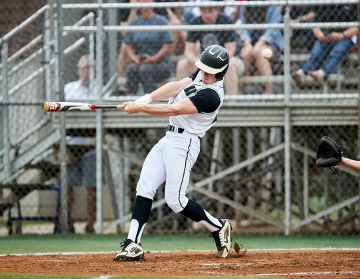 As COVID-19's dictation on everyday life is beginning to decline, public places are opening back up and social gatherings are becoming larger. However, three short months ago, the virus dictated virtually all decisions that government officials made. These decisions were made to protect the populous from the spread of the virus, and ultimately save lives. On a smaller scale to the consequences of the virus itself, high school athletes lost their spring season of sports. For seniors, abruptly, they lost their last chance to put on a high school uniform. However, for some athletes, their sports journeys are not over as they will play in college; but in these unprecedented circumstances, preparation for the next level has looked drastically different than in previous years. 
One athlete who is experiencing this bizarre transition year from high school to college first-hand is Derek Furr. Furr just finished his senior year at Westfield High School and will be playing baseball at Christopher Newport University next year. During his junior year, Furr played outfield while having batting average of .362 with 21 hits and a home run. Westfield Baseball, led by Furr and other returning seniors, had high hopes going into the 2020 season and was poised to compete for the 6A State Championship: "After losing in the state finals last year, I used that as motivation to work harder during the offseason. Then, stepping on the field in February there was anticipation and excitement for all of the hard work to become a reality," Furr said. 
However, as COVID-19 began to entrench into the United States, the reality became cancelling school for the rest of the year, as well as all spring sports across the nation. Furr's initial reaction to losing out on his senior season of baseball was one of shock and disappointment: "Knowing that I wouldn't have a chance to prove to myself and my teammates that we could achieve at a higher level was pure disappointment. I never expected baseball to be taken away. I was in shock."
Despite the gut-wrenching news that he would be stripped of an opportunity to play his senior year, Furr found ways to improve in preparation for college baseball. Through working with his teammates, digging deep from within, and with some help from his family, Furr made sure that quarantine would not stunt his progress as a baseball player. "My dad and I built a squat rack, my brother and I would walk to a field and throw, my sister and I would go hitting and videotape ourselves to critique one another. I was working out, just finding alternative ways to accomplish the same goals," Furr explains. 
This ability to adapt and react to the current times is one of the many positives that Furr is taking away from this unprecedented circumstance. "Everyone always says baseball is a game about life and that is so true, you never know what is going to be thrown at you but it is all about how you react," Furr says. Instead of making excuses to sit on the couch, Furr reacted by "trying to become a stronger player and athlete and [being] on the field with my teammates playing the game I love."