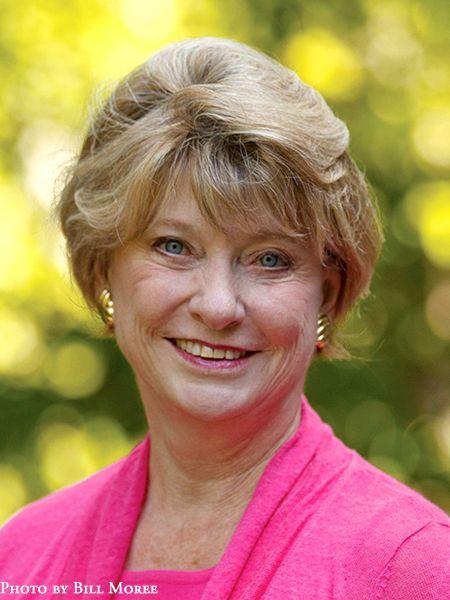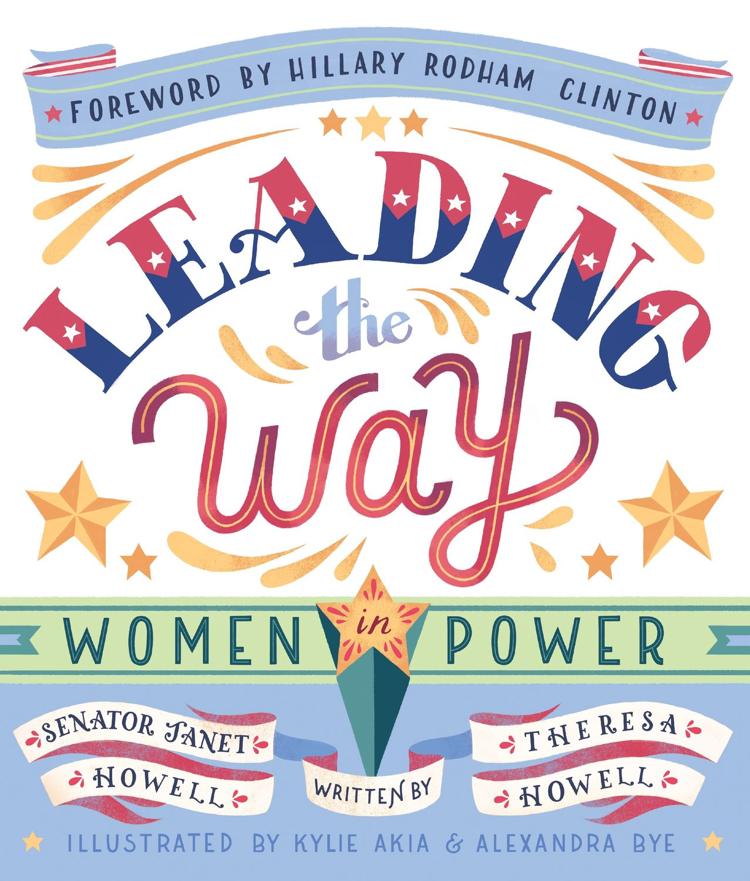 A record-breaker herself, Senator Janet Howell lives her legacy through a children's book that "spotlights the career of 50 American women in politics" and inspires girls "not to be afraid of power."
Howell, the longest-serving female Virginia legislator, co-authored "Leading the Way: Women in Power" with her daughter-in-law, Theresa Howell, an award winning children's author.
The book, forwarded by Hillary Clinton, starts with "A Guide to the Power Symbols," which includes: integrity, community, responsibility, diligence, courage, persistence, empathy and communication. Each symbol is designed as a circular sticker with comforting colors and sharp designs.
Let's use the profile of Supreme Court Justice Ruth Bader Ginsburg as an example. You will see a big, captivating portrait of Ginsburg, topped with a carefully selected quote: "So often in life, things that you regard as an impediment turn out to be great good fortune."
On the next page, you can see her four power symbols: diligence, communication, persistence and integrity.
Below the power symbols, there is another quote by her: "People ask me sometimes, 'When will there be enough women on the court?' And my answer is when there are nine."
Each profile takes up two pages of a biography.
The book ends with "A Take-Action guide: How to stand up, speak out, and make a difference," followed by quick links to more leaders to discover.
If illustrating nonfiction children's books is a challenge, which I believe it is, then "Leading the Way: Women in Power," has excelled and proved that nonfiction children's book can be entertaining.
The thoughtful process of selecting the leaders to fairly represent all backgrounds will make it a must-read for every girl and her mother.
I had this conversation with Howell over the phone:
I read that the idea of the book started with a conversation that you and your daughter-in-law had sitting around your kitchen table.
HOWELL: Yes. We were just sitting over breakfast and talking about how much we hoped that her daughters, my granddaughters, would get into politics and make a difference that way. We said, "You know, there really haven't been many female role models." Then, we got the idea of a book.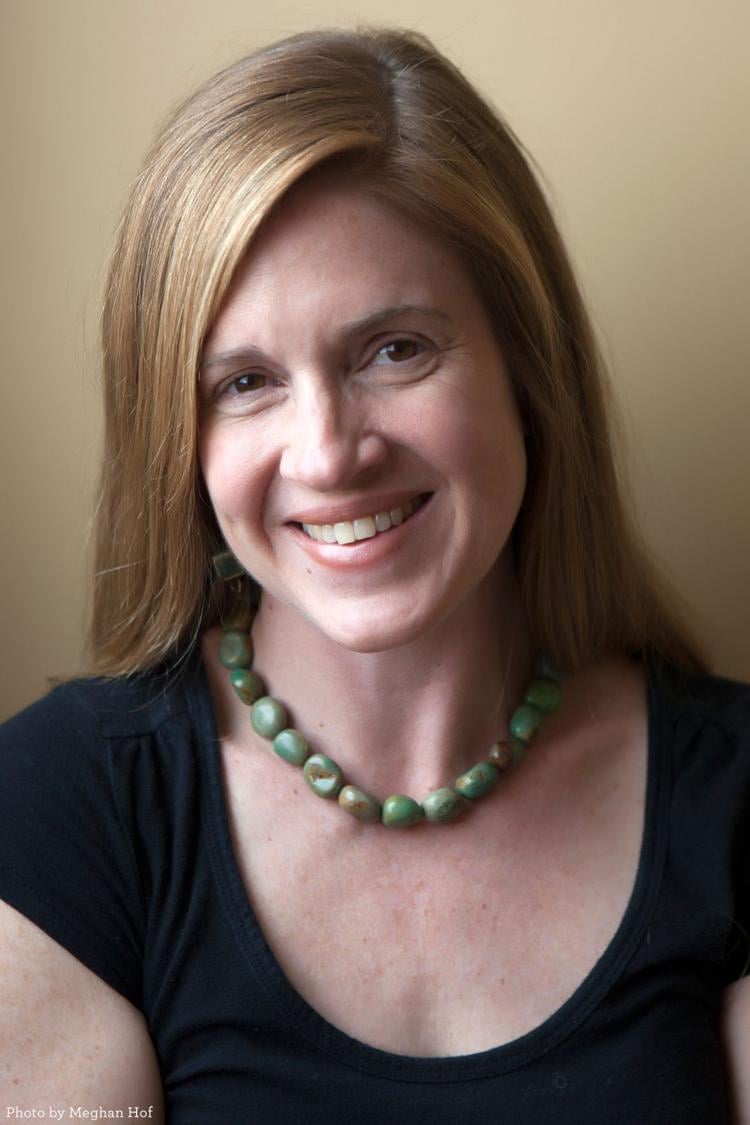 I know she's an author herself.
HOWELL: Yes. She is a very highly regarded children's book author, and before that, editor.
But she's not into politics?
HOWELL: Well, she is personally in her neighborhood, but she's never run for office.
But she wants her daughters to be inspired to do that.
HOWELL: Yes, she would like them to be inspired. I made a comment along the lines that, "Well, when I was a young girl there weren't any female role models, so I've always felt it was hard." Once we started working on the book, we realized there really were many role models, just nobody knew about them.
Your book starts with a guide to the power symbols, which are personal qualities that great leaders often develop. I would like to know which ones are your favorites.
HOWELL: Of those?
Yes.
Howell: Let's see. I think integrity, empathy... it's hard to choose between courage and persistence, but those are my personal favorites.
You co-wrote the book with her. How was it working with your daughter-in-law?
HOWELL: I am very lucky to have her as a daughter-in-law. We have always been close and respected each other. It was really fun because it gave us an excuse to talk often on the phone or by email. And some of it, especially in the beginning when we had to select the 50 women, that was a hard, hard task. We would talk in depth about each of them and decide whether they should be on the list or not.
How did you choose the 50 women? Was their role in breaking-barriers the main characteristic you looked for?
HOWELL: Yes. We wanted to have representation from all ethnic groups, and geographically, and all along the political spectrum.
You said it was very hard to choose these 50 women.
HOWELL: It was, yes. I mean, there are other hundreds of women out there we could have chosen. We got very fortunate with Candlewick Press; they took this book very seriously and put a lot of resources into it. I mean, each of those portraits was specially done for the book. Some of them I think are just beautiful portraits.
Yes; I love it. I love the way it is presented too: the balance between the white space, the text, the portraits and quotes that highlight what makes each woman different.
HOWELL: Yes. We figured that this is for kids nine and up, and I would think up to about 16. A nine-year-old is unlikely to sit down and just read the whole book, but I think she would be likely to read the quote by the woman, look at what she's done, do two or three women, and then come back the next day or whatever, sort of dip in and out of the book. In fact, there's an expression about cocktail table books, and that's of course for adults, but I kind of view this as a cocktail table book for kids.
What was the process of finding a publisher?
HOWELL: We had an agent. We hadn't written the book, we just had the idea [and] suggestions for it out to several publishers. My gosh, three of them competed to do the book. I think we chose very wisely, personally.
What made you choose this publisher?
HOWELL: First of all, they have a wonderful reputation for children's books, and they only do children's books. We just felt that the editor just captured our vision in her mind and had ideas on how to make it even better, which she did.
What was your vision for writing this book?
HOWELL: We wanted to inspire, particularly girls, not to be afraid of power and to view politics as a way to accomplish things, a positive way to accomplish things.
Speaking of power, I was struck by this quote by Nancy Pelosi. She says, according to the book, "Know your power. When you do, others will know your power too." This made me think about my own power. What do you think your power is?
HOWELL: That's a profound question. I think my power is communicating, and having empathy for problems that others have and trying to solve those.
What was your role in writing the book?
HOWELL: I collaborated with my daughter-in-law. I helped select the 50, did some of the editing, helped determine which quotes to highlight. My daughter-in-law did most of the writing.
Did you read the book to young audiences?
HOWELL: No, I haven't read it to audiences.
Are you looking forward to doing that?
HOWELL: Well, we've had a couple of book signings where we talk about the book, but we haven't actually read from it. It's an idea.
If you don't mind, I would like to go back to your interest in politics. When you went to college, you were fascinated by politics. What makes a young woman fascinated by politics?
HOWELL: Well, I grew up in the Washington area and both of my parents were active Democrats. It just never entered my mind, even in college, that women could get involved in politics and win. Even when I first ran 28 years ago, the belief was, "You didn't want a woman candidate because they can't raise money and they never win." That just frankly made me angry, and more determined to run. It was pretty unusual. I was just the sixth woman ever elected to the Virginia Senate, six in all of history. It was kind of rare.
You mentioned, "Slowly it occurred to me that I should run for office." I think that many women start slowly thinking about running for office. I would like to know the starting point of this realization. How did it start slowly?
HOWELL: Interesting question. I was very involved in volunteer work in the community, PTA, human services, community association, very involved, and I kept going to elected officials to get them to do what my group wanted. After a while, I said, "You know, I can do this, I can do this as well as they can." I got increasingly angry and frustrated at the sort of lack of progress in Virginia, so I just thought, "I'll run, give it a shot."
It worked.
HOWELL: It worked, yes; I never have lost.
Was it smooth for you when you started, or was it difficult?
HOWELL: It was very difficult because I hate public speaking; I'm just terrified of it, terrified of it. I had to keep overcoming that and trying to see the goal, the goal that I was trying to accomplish and sort of forget about my fears and keep looking forward.
Wow. Now, when you put all the 50 groundbreaking role models together, what do you see? Were you surprised? Did you learn something new during the process?
HOWELL: I learned that there were some common threads that these women had. As children, most of them had hardships, many were very poor, many were from split families, or a parent had died. Often, they were deprived of an education and were self-taught. Somehow, they were resilient and determined enough to overcome that. Another thing that surprised me was that many of them were Girl Scouts.
Interesting. My last question is: what do you think we should focus on or achieve when it comes to women's rights?
HOWELL: I'm working very hard to pass the Equal Rights Amendment in Virginia. For as long as I can remember, women have been making about 71 cents on the dollar compared to a man, and it must be made equal, hopefully in my lifetime.
Yes. Thank you so much for your time and for this beautiful book.