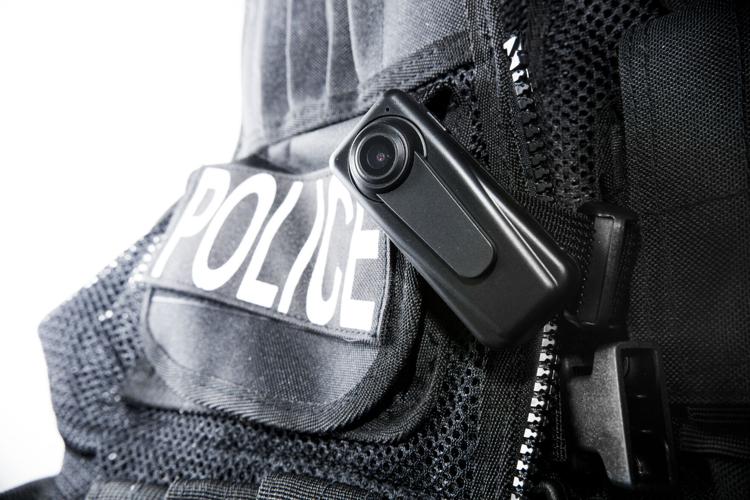 The Virginia Senate voted last Friday, Aug. 28, to create a fund to help law enforcement agencies with the costs of buying and operating body cameras. 
Sen. Bryce Reeves (R-Spotsylvania) introduced the bill, which proposes a "Body-Worn Camera System Fund." It passed the Senate unanimously. 
Another bill, introduced by Sen. Scott Surovell (D-Eastern Fairfax), eliminates the minimum term of incarceration for assault and battery committed against a law enforcement officer. Surovell said prior to the Senate vote that the majority of these cases do not cause any injury, and only involve "slight contact." 
"[The bill] does not defund the police, it does not grant anyone the right to assault first responders, it does not make it legal to inflect injuries on any first responders and it does not change the law of malicious wounding in the commonwealth," Surovell said.
Surovell's bill also proposes that in the case of a juvenile, the alleged assault must be investigated by a different law enforcement officer who was not "the subject of such alleged assault and battery." 
The law currently states that a person that is guilty of assault and battery against a law enforcement officer is guilty of a class six felony, which sentences a person to six months in jail. 
The bill passed down party lines last Wednesday, Aug. 26, by a vote of 21-15.
Sen. John Cosgrove (R-Chesapeake) opposed the legislation: "What we are doing here is we are just taking away protections from our law enforcement officers who are out there day and night trying to preserve, protect and defend us everyday."
Surovell's bill was in direct contradiction of two Republican-backed bills that would have increased the term of incarceration for assault and battery against a law enforcement officer. These two bills failed in the Senate.  
A policing bill failed that would have created a civil action for people whose rights were infringed upon by police. It would have allowed these individuals to collect "compensatory damages, punitive damages and equitable relief, as well as reasonable attorney fees and costs."
It also would have instituted that "qualified immunity is not a defense to liability for such deprivation of rights." 
According to Sen. Joseph Morrissey (D-Richmond City), the bill's chief sponsor, qualified immunity is a "doctrine that protects law enforcement officers from civil acts unless it can be shown that this officer violated a 'clearly established statuary or constitutional right.'" 
The bill failed to make it out of the Senate Judiciary Committee by a vote of 14-0 last Wednesday, Aug. 26. However, a similar bill — which failed in the House at first but was later brought back for reconsideration — passed the House Appropriation committee this week.