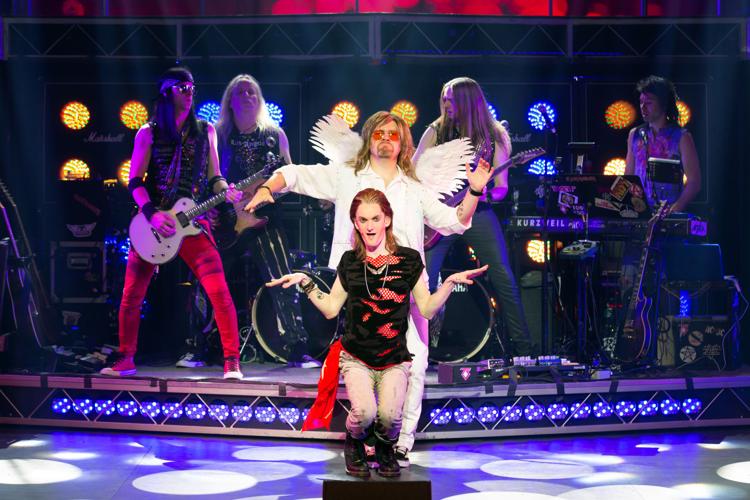 When "Rock of Ages" first premiered in Los Angeles in 2005, no one expected the musical tribute to '80s glam metal bands to become the juggernaut it has become. With a book by Chris D'Arienzo and featuring music by hit bands such as Styx, Poison, Twisted Sister, and Whitesnake, the show became a hit in Las Vegas before conquering New York's theater scene.
In 2008, it turned heads Off-Broadway and a year later became a five-time Tony-nominated show on Broadway that spawned replica productions around the world and a hit movie starring Tom Cruise.
The national tour of "Rock of Ages" is celebrating its 10th anniversary of its Broadway run and it will make its final stop at Wolf Trap, June 18 and 19.
Set on Hollywood's Sunset Strip in 1987, the musical follows aspiring rocker Drew Boley, who works at the Bourbon Room and falls for Sherrie, a girl fresh off a bus from Kansas hoping to make her mark as an actress. Other larger-than-life characters include Stacee Jaxx, the rocker every woman wants and every man aspires to be; Franz and Hertz, a father and son team who is looking to close the club; Lonny, the club host who serves as narrator for the story; and Dennis, the owner of the Bourbon Room.
Directed by Martha Banta and choreographed by Janet Rothermel, the musical stars Anthony Nuccio as Drew Boley, Katie LaMark as Sherrie Christian, John-Michael Breen as Lonny, Sam Harvey as Stacee Jaxx and Ryan M Hunt as Dennis.
"I have been a fan of the show for the whole 10 years that it's been around and always wanted to be a part of it, and when I found out they were remounting this 10th anniversary tour, I knew I had to get an audition," Hunt said. "I had worked with Martha and Janet on the 'Mama Mia' national tour, and I thought it would be great to work with them again."
With songs like "We Built This City," "Here I Go Again" and "Don't Stop Believin'," the musical selections are some of the biggest in the time period. Hunt is one of three cast members who are actually old enough to have been around when the songs originally were released.
"There's probably not a note of music that people don't love or at least hear on a daily basis," Hunt said. "It's a great story, it's a universal story of wanting more and looking for meaning in life and where you belong, on top of this over-the-top, hilarious slapstick show."
For those who have seen it on Broadway, there is a design change with the touring version, as it's not set in a stock set as in the original, but the Bourbon Room comes and goes. The script has a few changes as well, but the core of the show is still there.
The Wolf Trap shows will be the final two shows of the tour, and will be only the second time that the tour plays an outside venue, but Hunt said that doesn't change the show one bit.
"You may hear some birds and different noises, but I love performing outdoors and have done it a lot throughout my career," he said. "I spend most of the show in heavy pants and a leather jacket, so that might be the only downside, but by the time Act 2 starts, everything will have cooled down."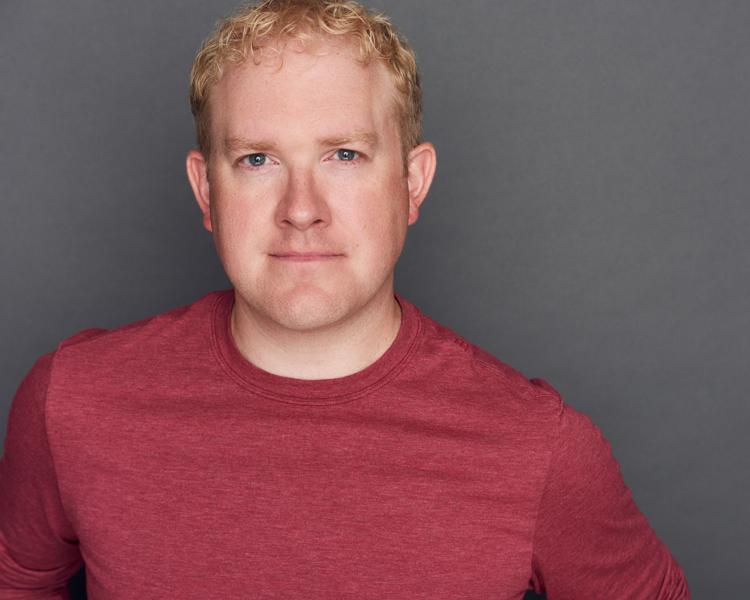 Hunt's parents are both performers, which meant his first theater job was as a baby, and his first professional show was at 12. In high school, he decided he wanted to continue and has been working for 27 years. Even with an impressive resume, Hunt calls "Rock of Ages" one of his favorites.
As Dennis, he gets to sing "Final Countdown," "I Can't Fight This Feeling" and "Too Much Time on My Hands."
"It's really the most fun I have ever had in a show," he said. "With Dennis, I have lots of fun, featured moments, but I don't have to do the heavy lifting, and Dennis the character has never had to do any heavy lifting in his life, so it's nice to go out there and be the cool and chill one."