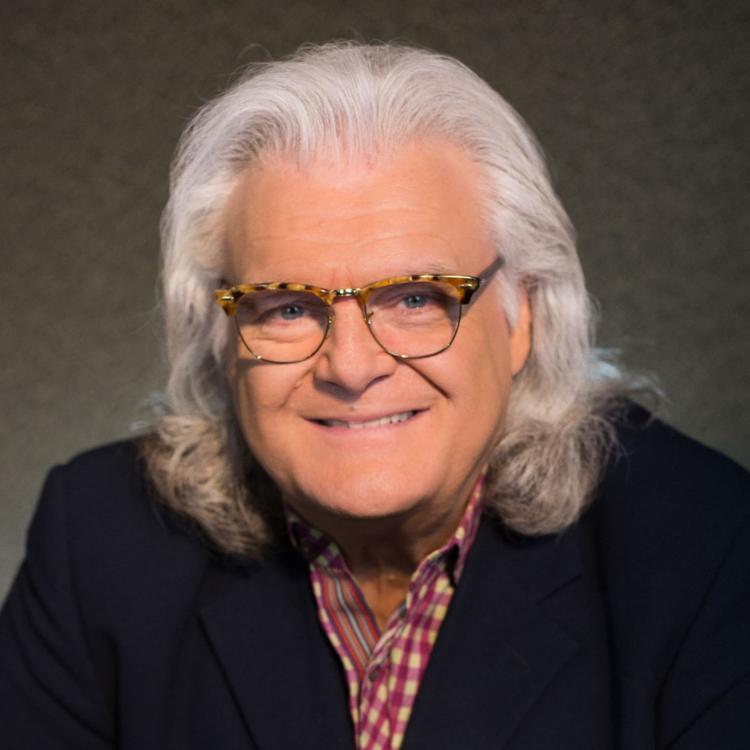 This is my third time interviewing Ricky Skaggs, Country Music Hall of Fame and Bluegrass Music Hall of Fame inductee who carried the pure mountain sound all the way from Kentucky and is credited with saving country music, but it is our first time dealing with a difficult question.
Ken Burns' documentary "Country Music" made big waves and was received with mixed reactions. One of the reviews, titled "Country Music and Race: Something Seems Missing in Ken Burns' Latest," by Gabe Meline pointed out that the documentary did a great job highlighting the African American influence in country music, but it shied away from answering the question: Why is country music mostly white? So, I decided to take this question to Mr. Skaggs.
Ken Burns' documentary, "Country Music," started conversations about who should write the narrative of country music. How fairly did it tell the story of country music in your opinion?
SKAGGS: I think it really was the best documentary I've personally ever seen on the history of country music and bluegrass. There are some documentaries on bluegrass that have certainly talked about more people, but the beginnings of it, how it started, the root system, how it sprang off from country music and became its own sound, its own thing, was very beautifully filmed. I think with Bill Monroe, Lester Flatt, and Earl Scruggs, the Stanley brothers, people like that. I was very, very proud of the way that it came out. The reviews were really just almost like they would have written it themselves, but they didn't. You know what I mean? We became very close friends with Ken [Burns] and Dayton [Duncan] and Julie [Dunfey], all three of the main producers, directors and writers.
They would send us stats on how the show was doing and how the numbers played, that kind of thing, things that a lot of the public wouldn't have a chance to know about. But just to let us know as participants in the film how great the reaction was. As a matter of fact, he said in January sometime they're going to broadcast it again. I'm still reeling from the shockwave that it made through the US. I think a lot of people will see it this time that didn't see it the first time just by word of mouth, people saying, "You've got to see this; you've got to see it."
I feel like it's the best documentary. I can't imagine that it could have been really any better. One of the things that was hard for all of them, I'm sure, was … "Where do you end the documentary?" "What year do you cut it off?" Easy to have a beginning, but there's so much that's happened in country music since '96; that's the year that they decided to end the documentary. And of course, '96 was the year that I started playing bluegrass again after Mr. Monroe had passed away. That was really a pivotal year for a lot of us. With him passing, the passing of a great leader and a great musician, the father of bluegrass, it was a very emotional time, but it was a new beginning as well.
African Americans may disagree with the film about the beginning of country music.
SKAGGS: Well, I think the African American community was very well represented. If you're a musician, you can see it. If you're not, you may say, "Well, we were left out." I disagree. I mean, I think that Wynton Marsalis was a great voice to show the connection of how jazz players loved bluegrass and loved country music. They were listening. Ray Charles, his coming into country music and how that really touched a lot of people. Charley Pride, DeFord Bailey...I feel like they showed the banjo. They showed how important the African American community was to the founding and the spirit of country music. …
Females in country music were incredibly well represented. It wasn't just a white man's music. It was like gumbo, really. You think about people from Ireland and Scotland, they brought instruments over into the mountains. In the late 1700s, 1800s, the French bring in music up into Canada and down into Louisiana. And just how all of that has contributed to the sounds; it is like a gumbo. When you make a gumbo, it's like a soup or stew. It's a little of this, a little of that, but you can't have the whole without the pieces.
But it's true that there is a problem in country music: it is mostly white.
SKAGGS: Well, it's nobody's fault.
But how can you explain this? Many people ask, "Why is it mainly white?" And it looks to them like it is designed to be that way by the industry and by the way that the radio would promote some songs and ignore others.
SKAGGS: the only thing I can say is … When Charley Pride came into country music, that opened the door for anybody else that wants to follow that sound of music. I mean, you got Darius Rucker now who is a member of the Grand Ole Opry. He was with Hootie & the Blowfish. We love him, and love having him as being a member of the Opry. … So I don't think that there are gatekeepers trying to keep... doing color checks. I don't think that's true. I've never even heard the African American people talk about something like that. That's a strange question to me.
Really?
SKAGGS: Yeah. I mean, why are there no Russians in country? Why are there no Israelis? Why are there no Muslims? Why are there no Cubans?
But it is different.
SKAGGS: No, it's not. It's not different at all.
It is a little different because African Americans influenced the roots of country music, but they were not allowed to be part of it. This is what I heard from African American musicians, and there are a lot of comments like this online. Many people talk about this.
SKAGGS: Well, I disagree. I mean, I love all people. I love the nations. I love the races ...
I know you do, but--
SKAGGS: I do. That's why I can be objective.
That's why I'm asking you, because you are a big name in country music. If you think there is discrimination, I'm sure you would take a position.
SKAGGS: Well, I just don't think that there's discrimination with any race.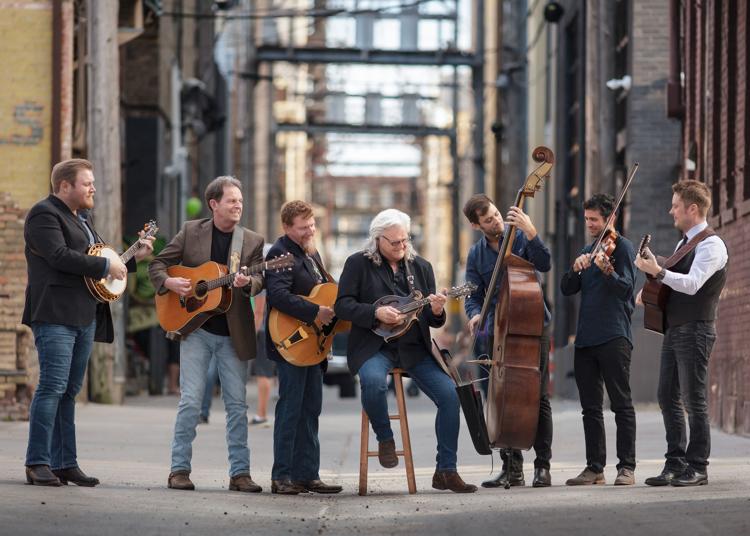 My next question is about faith. In your book "Kentucky Traveler" you wrote, "My faith is more than a religion," and you were criticized by CBS Records when you mentioned your faith onstage. What do you think of Kanye West's new album, "Jesus is King"? Do you think times are changing?
SKAGGS: I do. I think times are changing. I think it's a beautiful thing to see Kanye doing this music. I think it's in his heart to do. I don't think he's doing this for business. I don't think he's doing it for show. I think it truly is a way of life for him now. He was sinking deep in an area of his life that he knew he had to make a change, and he wanted to make a change. I don't know him personally. I want to. I'd love to sit down and talk with him and visit him sometime. And Lord willing, I'll get a chance to someday. If not here, then I know where I will, because he and I both believe in an afterlife and in heaven.
I'm very proud of what he's doing, and I think he's touching a lot of people that no one else can touch. I mean, the reverberations are going everywhere about his music and the decision that he's made. So I'm very excited for him. I do think times are changing, even in Nashville, which has always been a tough place. And you'd think here in the South that Christianity would be much more accepted in the marketplace. Certainly back when I was on CBS Records, it was not a welcomed thing. It wasn't. You can live it, just don't tell anybody about it, especially from the stage, and especially in interviews.
People would ask me in interviews all the time about my faith, and I thought, "Oh my God." I was not going to be silent about it. I was not going to not answer a question. But I think boldness with passion and humility is something that people cannot argue about.
This interview was slightly edited for clarity.