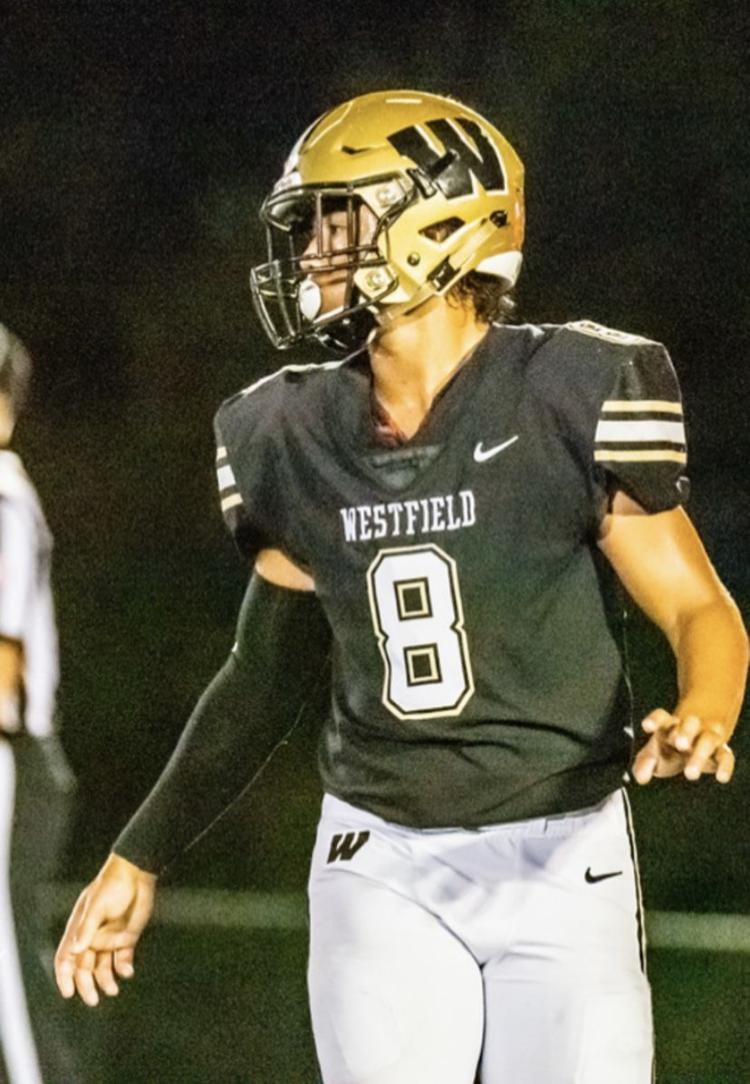 Coming off a shortened school year and likely facing an abbreviated upcoming year, fall athletes have been put in a tough predicament. With virtual learning seeming like part of a bigger solution to not having students on school grounds for five days a week, a big question arises: how will fall athletes compete if they cannot have practice every day? Also, how has this current offseason affected their ability to get noticed for college athletics?  
One athlete who is experiencing this challenge firsthand is Westfield High School's Caleb Wheatland. Wheatland, linebacker, is coming off his junior year where he started all 14 games for the Bulldogs, earned First Team All-Region, and had 68 tackles, a sack, four interceptions, and two defensive touchdowns. He enters his senior campaign hungry for a 6A state championship ring. During quarantine, Wheatland has worked on his craft with his trainers, Coach Mike and Coach Kodi. "We have been working on strength and speed a lot," Wheatland explains.
As uncertainty looms about whether seniors will get a chance to have a final high school football season, one's mindset can be altered to maybe not work as hard through the unpredictability. However, Wheatland is rolling with the punches and is prepared for all the outcomes. "My mindset [that] if we don't have a season, [I need] to keep on getting better every day to prepare myself for the next level." Wheatland has offers to play college football but is not committed yet. 
Another dilemma for an aspiring college athlete, like Wheatland, who might not have a senior season is that this offseason he and other athletes are missing out on valuable opportunities to impress college coaches at camps. This puts a greater emphasis on game film. Wheatland is making it his responsibility to not let these circumstances decide his fate. "I have to keep in touch with some college coaches and we have talked about when I could come visit their campus or when I could go to their camps. But it's hard right now to set a date because of COVID-19." 
As colleges are unable to get a good look on prospects this offseason, the high school teams also are unable to have offseason workouts with the team. This can have a negative effect on team chemistry and keep everyone off the same page. However, Wheatland, as a senior leader, understands it is important for him to keep a positive outlook on the situation. "We (the team) have stayed positive by saying that we are still going to have a season and we are going to win states this year and keep working." Despite the uncertainty of the future of his high school and college football future, Wheatland has made it clear that he will not let COVID-19 determine his fate on the gridiron.