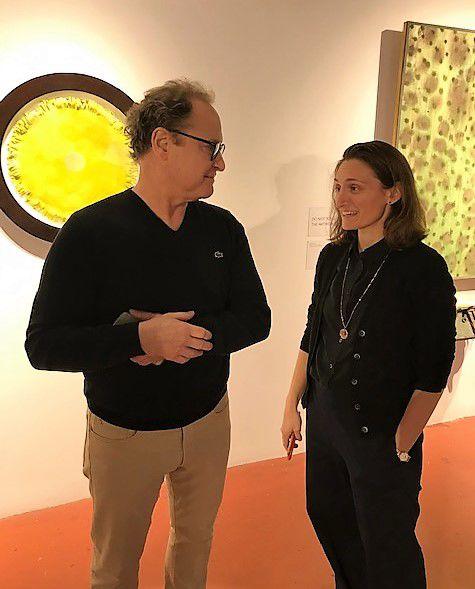 Lily Siegel, curator of the current Moira Dryer exhibition, "Yours for the Asking," at the Greater Reston Arts Center (GRACE), was clearly emotional at its recent opening reception. Holding back tears, Siegel, who after three years left her position as GRACE's executive director in February, mentioned that it was her last exhibition at the contemporary arts center. Plus, the exhibition, featuring a selection of rarely seen works by the late artist, is being presented in conjunction with a major exhibition of Dryer's early work at the Phillips Collection in Washington, D.C., also curated by Siegel, which opened on Feb. 8.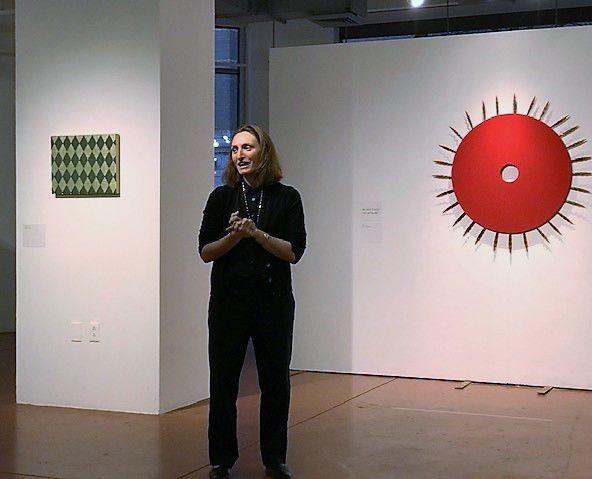 A deeply personal and long-term undertaking, Siegel, who first encountered Dryer's work in 1991 as a curatorial assistant at the Museum of Contemporary Art in Los Angeles, conceded, "This is an emotional one for a lot of reasons. … I've been working on this pretty much my entire professional life. … I feel so honored to have gotten to know her as a person and an artist."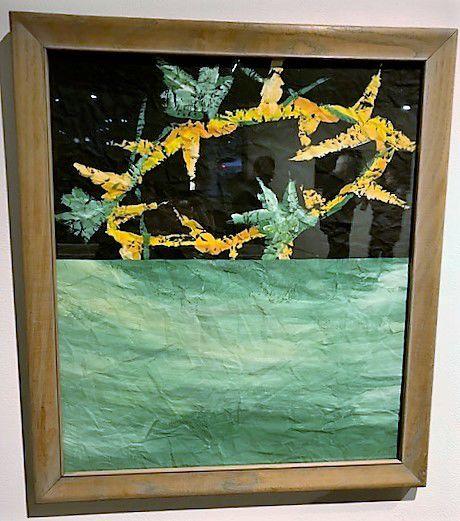 The works now on view at GRACE through April 18 were painstakingly culled by Siegel from Dryer's friends and family members, including a nephew and his family from North Carolina who traveled to Reston specifically for the exhibition's opening. An intimate look at the artist, many of the works in the GRACE exhibition were literally taken off the walls of "all who knew her and love her." Others are works found in Dryer's archive and a final painting left in her studio at the time of her death from cancer in 1992 at the age of 34.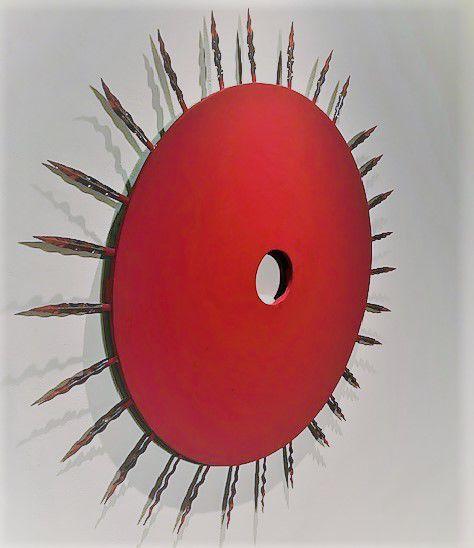 Known primarily for her large, richly hued abstracts painted on wood panels, Dryer, Siegel explained, was a brilliant, influential and prolific artist with an escalating career who after her death "had effectively disappeared from view despite being in major museum collections."
Her works are included, among others, in the permanent collections of the Museum of Modern Art and the Solomon R. Guggenheim Museum in New York City and the Museum of Contemporary Art in Los Angeles. During her lifetime, Dryer had one-person exhibitions at the Institute of Contemporary Art in Boston and at the San Francisco Museum of Modern Art.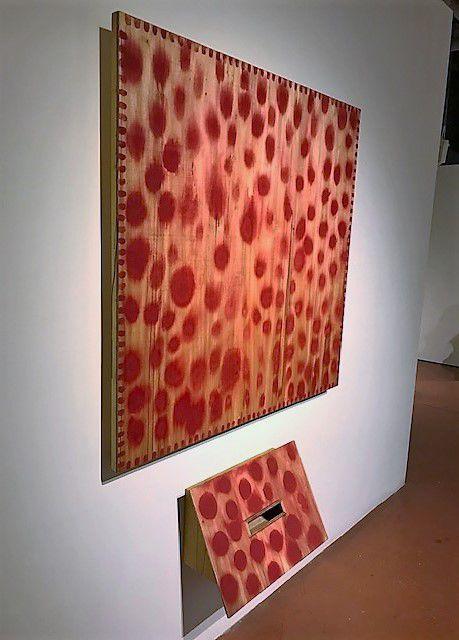 An artist of tremendous promise, drive and charisma who died too young, "Dryer," Siegel observed, "was working at a time when it was very hard to be a female artist in New York City. … You'll see artists today doing things she was doing when no one else was … pushing boundaries. … At the time of [her] death, success was hers for the asking. … One wonders how much farther she would have gone."
Siegel also shared that she discovered Dryer at a significant "moment of transition" for herself, a time when her own mother, "my heroine," was likewise dying of cancer. She recalled that when she walked into the gallery at the Museum of Contemporary Art in Los Angeles where Dryer's monumental "The Wall of Fear" was hanging, "it struck me as a painting has never struck me before."
In the GRACE exhibition catalogue, Siegel further recalled: "I had one of those experiences that respectable art historians are not supposed to admit having. I realized I was holding my breath and was on the verge of tears. I did not know anything about the artist, even her name, nor work, even its title. … I became a woman on a whim with a mission."
Patricia Favero, associate conservator at The Phillips Collection, who worked with Siegel on that companion exhibition, admitted that initially she, too, knew little about the late artist. Speaking at a related Creative Response program at GRACE, Favero recited a Dryer quote that resonated with her on many levels as she prepared the works, some held in storage for years, to be exhibited. "Life is fragile and so is the work."
Favero explained that Dryer painted with casein, a fast-drying, water-soluble medium derived from milk casein (a milk protein). A super fragile medium, the casein paint contrasts with the sturdiness of the plywood—materials Dryer also used while working as a set designer for the avant-garde theater company Mabou Mines.
Thinly painted with saturated washes and color-bursts, the works are sometimes cut into distinctive shapes and mounted to project toward the viewer from the wall.
Saying she was struck by the level of Dryer's craft and her attention to detail, Favero pointed out that Dryer often attached handwritten notes on the back of her paintings, explicitly explaining how to handle them. "She knew her work was fragile, but she also wanted it to last," Favero said.
Jeff Schneider, Dryer's last studio assistant, was among the friends and family who traveled to Reston for the exhibition's opening at GRACE. A "safekeeper" of Dryer's studio archive for more than two decades, he worked closely with Siegel in her quest to bring both the GRACE and Phillips exhibitions to fruition.
Like Siegel, Schneider admitted that the two exhibitions were proving to be an emotional experience, stirring all kinds of memories. "I can't imagine how many doors [Dryer] would have continued to open," he mused. "I hope students come. This is a rare opportunity to see this work."
Siegel has accepted a new position as executive director of Hamiltonian Artists in Washington, D.C., where she lives.