PUBLIC SAFETY NOTES
Reston man suspect in two sexual assaults
A 21-year-old Reston man is facing felony charges after a woman was assaulted Oct. 7 in an apartment community. 
Officers responded shortly before 8 a.m. to an abduction in the 11000 block of Reston Station Boulevard. A woman was working inside the building when an unknown man grabbed her and attempted to sexually assault her. The woman was able to fight him off, causing him to run away. Detectives worked through the night to identify, locate and charge the suspect, Kendrie Roberts-Monticue, of Reston, with attempted rape and abduction with intent to defile. 
Metro Transit Police arrested Roberts-Monticue at the home of a family member Oct. 8. He was suspected of an attempted rape Oct. 6 aboard a Silver Line train in Northern Virginia. 
Roberts-Monticue is accused of attempting to rape an adult female victim aboard a train between McLean and East Falls Church stations. For this incident he is expected to face charges of attempted rape by force, threat or intimidation, and attempted sodomy by force, threat or intimidation, both felonies.
He is currently being held without bond at the Fairfax County Adult Detention Center.
Fire investigators make arrest in Mount Vernon fire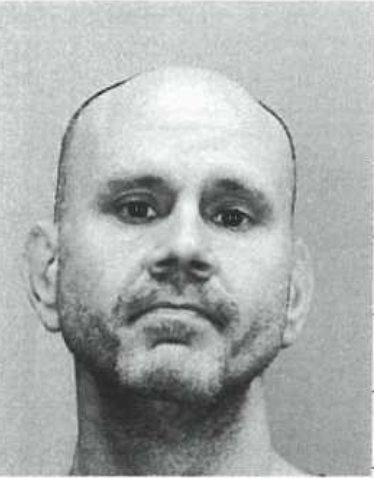 Investigators from the Fairfax County Fire Investigations Section (FIS), in coordination with the Fairfax County Police Department and federal law enforcement partners, have arrested 48 year-old Louis Garbers in connection with an incendiary vehicle fire that occurred August 15, in the 4200 block of Sonia Court in the Mount Vernon area of Fairfax County.
Garbers was taken into custody on October 7, and transferred to the Fairfax County Adult Detention Center where he was charged with three felony counts, including burning or destroying personal property-greater than $1,000; setting fire to woods, fences, or grass; larceny from a vehicle; and misdemeanor trespass on a vehicle with the intent to conduct a crime. This arrest comes after several weeks of collaboration among public safety agencies and the public. 
Since April 2020, FIS has been investigating multiple suspicious fires along the Route 1 corridor. FIS continues to work diligently to thoroughly investigate each incident. The fire incidents include:
April 17: 6800 block of Richmond Highway (vehicle fire)
April 17: 6300 block of Richmond Highway (outside fire)
May 1: 2700 block of Mennifield Court (vehicle fire)
July 28: 2900 block of Dunbar Street (house fire)
August 13: 7300 block of Richmond Highway (vehicle fire)
August 29: 2900 block of Dunbar Street (house fire)
September 1: 7800 block of Mt Woodley Place (vehicle fire)
Anyone with information regarding any of these incidents is asked to call Battalion Chief Keith Ludeman at (703) 246-4746.
Cold case detectives solve sexual assault from 2014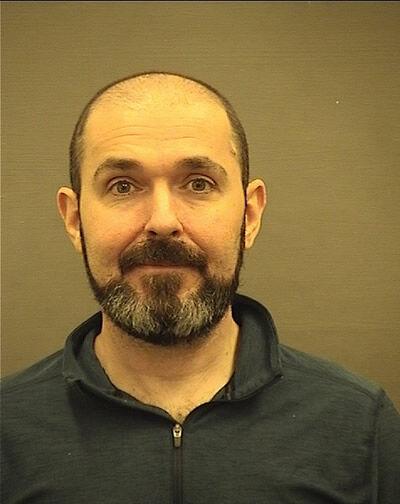 An Arlington County man was sentenced to 65 years after DNA evidence linked him to a 2014 and 2016 sexual assault. 
The victim was working as a lifeguard in the area of Yarling Court August 1, 2014. The suspect entered the pool, displayed a firearm, and used zip ties to bound the victim's hands together. He then injected the victim with Ketamine and sexually assaulted her. Evidence was collected from the crime scene and submitted to the Department of Forensic Science for analysis. The results of the analysis were positive for Ketamine being present as well as the presence of an unknown male DNA. Detectives from the Major Crimes Bureau investigated the case thoroughly and continued to do so throughout the years.
In 2016, a similar sexual assault occurred in the City of Alexandria. Evidence was also collected in this case and submitted to the Department of Forensic Science for analysis. The foreign DNA in both cases were linked, confirming the same unknown male suspect committed both sexual assaults. 
Alexandria City Police submitted the linked evidence to Parabon NanoLabs for genetic genealogy analysis. Jesse Bjerke, 39, was provided as a strong person of interest and was later confirmed to be the offender in both cases after successful DNA comparisons. Bjerke was arrested in February 2019 by Alexandria City Police for charges that occurred in their jurisdiction. 
In March of 2020, Jesse Bjerke was indicted in Fairfax County on charges of rape, object sexual penetration, abduction with intent to defile, and the use of a firearm in commission of a felony. Fairfax County transferred venue to Alexandria City Circuit Court for a joint plea agreement and sentencing.  Bjerke was sentenced Oct. 2 to serve 65 years in prison, 35 years for the Alexandria City sexual assault and 30 years for the Fairfax County sexual assault. 
Woman in Reston shooting identified
Fairfax County Police homicide detectives were able to confirm the identity of the victim in the Reston shooting as Iris Ponce Garcia, 19, of Reston, during an autopsy at the Office of the Chief Medical Examiner. Next of kin has been notified.
Garcia was found in the area of Colts Neck Road and Glade Drive Sept. 17 in the morning.
This remains an active investigation and detectives are asking anyone who has information about this incident to contact them at 703-246-7800, option 2. Tips can also be submitted anonymously through Crime Solvers by phone – 1-866-411-TIPS (866-411-8477).
Woodbridge man charged after stealing BMW
Two men arranged to exchange legal ownership of their cars to one another. 
During the transaction Sept. 29 at 9:23 p.m., Aaron Mulapi, 20, of Woodbridge stole the victim's 2002 BMW sedan and drove away. 
A neighboring jurisdiction located the stolen car at Grandview and Mapleleaf courts and Mulapi was charged with grand larceny.
Alexandria Police arrests homicide suspect
On October 4 the Alexandria Police Department arrested Tavon Marquis Lanier, a 19 year-old resident of Alexandria, and charged him with second degree murder and use of a firearm in the commission of a felony, in connection with the September 30 homicide of John Pope.
At approximately 3:50 p.m. September 30, officers were dispatched to the 5900 block of Quantrell Avenue for a possible shooting. Upon arrival, officers located an adult man suffering an injury to the upper body. He was transported to a local hospital, where he succumbed to his injuries. The victim was later identified as John Pope, a 57 year-old resident of Alexandria.
Anyone with information about this incident is asked to contact Detective Ryan Clinch at 703.746.6673.  
Centreville man charged after burglary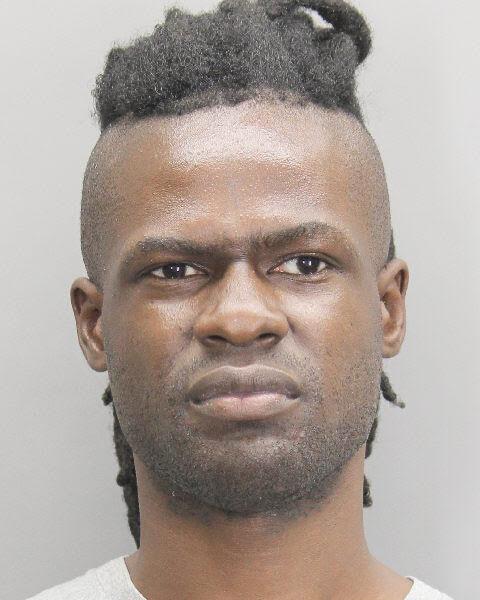 A homeowner reported an unknown man entered his home in the 6200 block of Ridge Pond Rd. Sept. 28 at 7:04 p.m. 
Officers arrived and saw the man running out of the back of the house. 
Mars Jones, 25, of Centreville, was arrested after a brief foot pursuit and charged with unlawful entry and giving false identity to law enforcement.
Detectives release video footage after Oct. 11 shooting
Detectives from the Fairfax County Police Department Major Crimes Bureau are asking for the public's help while they continue to investigate a shooting that occurred the morning of Oct. 11 in the 3800 block of South George Mason Drive in Bailey's Crossroads. 
Officers responded to the Build America Plaza around 1:19 a.m. after receiving several reports of gunshots. A short time later, Arlington County Police Department located a man suffering from a gunshot wound near I-395 at the Boundary Channel Drive exit. It was determined the man was a victim from the shooting at Build America Plaza. He was taken to the hospital with injuries that were later deemed non-life-threatening.
The Metropolitan Police Department of the District of Columbia later reported a victim from the same shooting arrived at a hospital in their jurisdiction with injuries that were not life threatening. 
No arrests have been made but detectives are continuing to conduct interviews and examine all available evidence. Detectives have released video footage which can be found at https://bit.ly/2ImwdRU.
Lorton man arrested also had outstanding warrant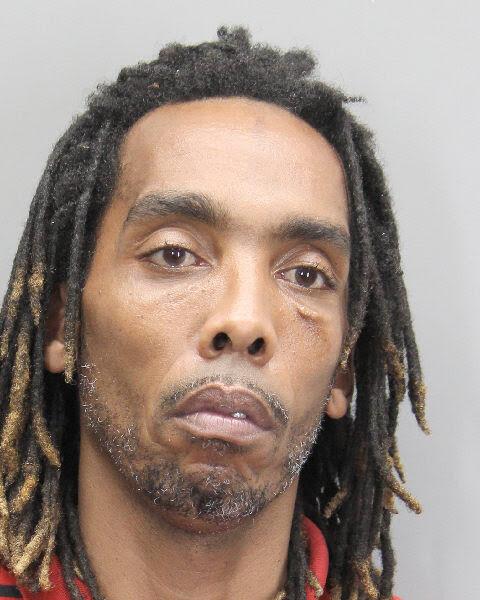 Officers responded to the area of Hagel Circle Sept. 29 at 1:44 p.m. for a man who was trespassing in a home. 
The man, Dumont McDonald, 45, of Lorton, also had an outstanding warrant for his arrest. 
McDonald ran from officers and was taken into custody in the 9000 block of Stonegarden Dr. after a brief foot pursuit. During the arrest, he refused to comply with instructions and resisted arrest. McDonald was charged with resisting arrest and served with a warrant for bail violation. He was taken to the hospital with injuries that were not life threatening.