Sexual assault suspect arrested; detectives seek additional victims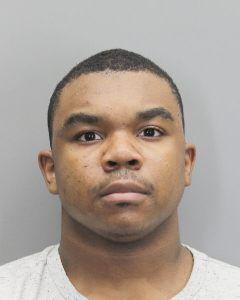 Detectives from the Fairfax County Police Department Major Crimes Bureau have arrested a man in connection with the sexual assault of a juvenile. 
In July, a juvenile victim reported to police that they were assaulted by a man they met online. The man used a false identity on a social media platform to lure the victim into sending him photos, then forced the victim to meet with him and subsequently assaulted the victim. 
Following a thorough investigation, detectives identified a second juvenile victim and were able to identify and charge the suspect, Malachi Thomas, 18, of Woodbridge, with one count of rape, and three counts of sodomy. He is currently being held without bond at the Fairfax County Adult Detention Center. During the investigation detectives learned that the Prince William County Police Department was also investigating Thomas for similar crimes.
Detectives believe there may be more victims who were contacted by Thomas and are asking anyone who believes that they, or their children, may have been contacted by Thomas to call police. Thomas used variations of the account names, "carlaaa33cx," "King Stannis," "Renly," "the Golden Company," "Lord Ceaser," "Grand Kublai Khan" and "victorialuvss."
Victim specialists from the Major Crimes Bureau's Victim Services Division have been assigned to ensure that the victim is receiving appropriate resources and assistance.
Detectives are asking anyone with information about this event or who may have witnessed it to please call our Major Crimes Bureau at 703-246-7800, option 3. Tips can also be submitted anonymously through Crime Solvers by phone – 1-866-411-TIPS (866-411-8477).
Fatal crash involving moped in Lincolnia
Detectives from the Fairfax County Police Department Crash Reconstruction Unit are investigating a fatal crash that occurred Oct. 5 at 2:20 am.
Officers responded to the intersection of Columbia Pike and Lincolnia Road for a crash involving a 2011 Tao Tao moped. A preliminary investigation determined the moped was traveling east on Columbia Pike when it left the roadway and crashed. The driver, Erwin Rodriguez, 32, of Annandale, was thrown from the moped and pronounced dead on-scene.
It is unknown if speed or alcohol are factors. Next of kin have been notified. Rodriguez was wearing a helmet.  The investigation is ongoing.
Anyone with information about this crash is asked to contact the Crash Reconstruction Unit at 703-280-0543. Tips can also be submitted anonymously through Crime Solvers by phone – 1-866-411-TIPS (866-411-8477).
Cold case detectives solve sexual assault from 2014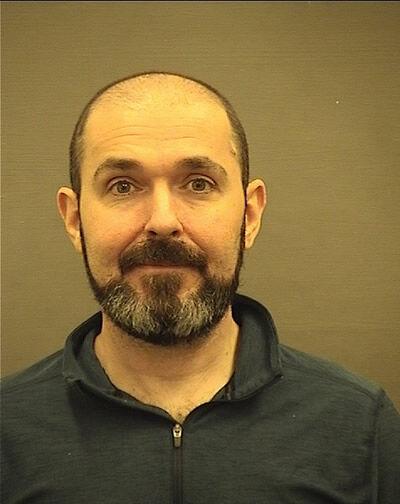 An Arlington County man was sentenced to 65 years after DNA evidence linked him to a 2014 and 2016 sexual assault. 
The victim was working as a lifeguard in the area of Yarling Court August 1, 2014. The suspect entered the pool, displayed a firearm, and used zip ties to bound the victim's hands together. He then injected the victim with Ketamine and sexually assaulted her. Evidence was collected from the crime scene and submitted to the Department of Forensic Science for analysis. The results of the analysis were positive for Ketamine being present as well as the presence of an unknown male DNA. Detectives from the Major Crimes Bureau investigated the case thoroughly and continued to do so throughout the years.
In 2016, a similar sexual assault occurred in the City of Alexandria. Evidence was also collected in this case and submitted to the Department of Forensic Science for analysis. The foreign DNA in both cases were linked, confirming the same unknown male suspect committed both sexual assaults. 
Alexandria City Police submitted the linked evidence to Parabon NanoLabs for genetic genealogy analysis. Jesse Bjerke, 39, was provided as a strong person of interest and was later confirmed to be the offender in both cases after successful DNA comparisons. Bjerke was arrested in February 2019 by Alexandria City Police for charges that occurred in their jurisdiction. 
In March of 2020, Jesse Bjerke was indicted in Fairfax County on charges of rape, object sexual penetration, abduction with intent to defile, and the use of a firearm in commission of a felony. Fairfax County transferred venue to Alexandria City Circuit Court for a joint plea agreement and sentencing.  Bjerke was sentenced Oct. 2 to serve 65 years in prison, 35 years for the Alexandria City sexual assault and 30 years for the Fairfax County sexual assault. 
Woman in Reston shooting identified
Fairfax County Police homicide detectives were able to confirm the identity of the victim in the Reston shooting as Iris Ponce Garcia, 19, of Reston, during an autopsy at the Office of the Chief Medical Examiner. Next of kin has been notified.
Garcia was found in the area of Colts Neck Road and Glade Drive Sept. 17 in the morning.
This remains an active investigation and detectives are asking anyone who has information about this incident to contact them at 703-246-7800, option 2. Tips can also be submitted anonymously through Crime Solvers by phone – 1-866-411-TIPS (866-411-8477).
Dulles CBP seizes nearly $143K in prohibited bongs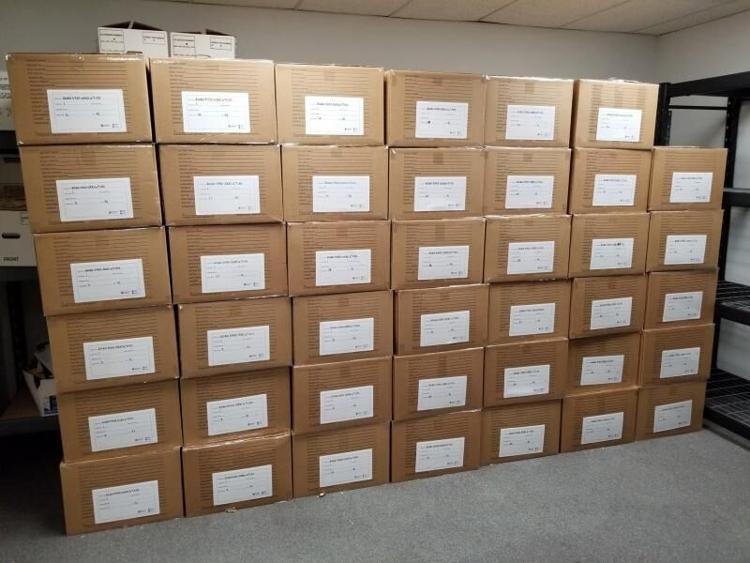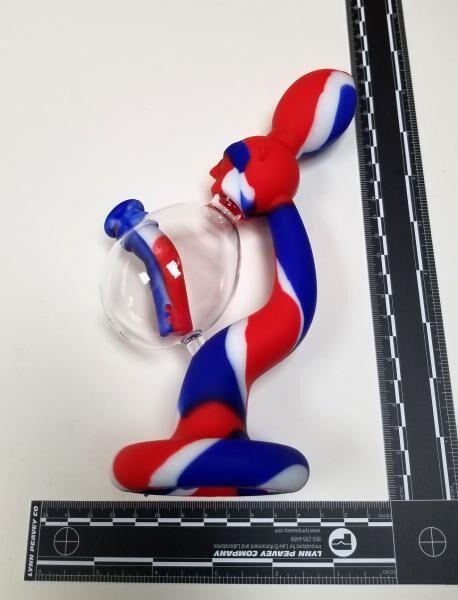 Customs and Border Protection officers seized nearly $143,000 in smoking bongs in an air cargo shipment at Washington Dulles International Airport Sept. 30.
Customs and Border Protection officers seized nearly 8,400 prohibited smoking pipes and bongs, worth about $143,000, in air cargo at Washington Dulles International Airport September 30, 2020.
CBP officers initially examined the shipment from China on September 8. The shipment consisted of 41 boxes that contained 8,387 glass and silicone smoking pipes and bongs. Federal law prohibits the importation of drug paraphernalia. The shipment was destined to an address in Los Angeles County, Calif.
Officers worked with CBP's Consumer Products and Mass Merchandising Center for Excellence and Expertise, who appraised the shipment at $142,495.
"Customs and Border Protection remains committed to facilitating lawful trade while identifying consumer goods that violate U.S. laws or illicit products that can potentially harm our nation's citizens," said Casey Durst, director of Field Operations for CBP's Baltimore Field Office. "Legitimate international trade helps to sustain our nation's economic vitality and security."
CBP's Trade Operations facilitates legitimate trade, enforces law, and protects the American economy to ensure consumer safety and to create a level playing field for American businesses.
On a typical day during 2019, CBP processed 97,342 entries of merchandise worth about $7.3 billion, and collected $224 million in duties, taxes and other fees, including more than $197 million in duties at our 328 air, land, and sea ports of entry. Learn more about what CBP accomplished during a "Typical Day in 2019." 
CBP's border security mission is led at ports of entry by CBP officers from the Office of Field Operations. CBP officers screen international travelers and cargo and search for illicit narcotics, unreported currency, weapons, counterfeit consumer goods, prohibited agriculture, and other illicit products that could potentially harm the American public, U.S. businesses, and our nation's safety and economic vitality.
Alexandria Police arrests homicide suspect
On October 4, the Alexandria Police Department arrested Tavon Marquis Lanier, a 19 year-old resident of Alexandria, and charged him with second degree murder and use of a firearm in the commission of a felony, in connection with the September 30 homicide of John Pope.
At approximately 3:50 p.m. September 30, officers were dispatched to the 5900 block of Quantrell Avenue for a possible shooting. Upon arrival, officers located an adult man suffering an injury to the upper body. He was transported to a local hospital, where he succumbed to his injuries. The victim was later identified as John Pope, a 57 year-old resident of Alexandria.
Anyone with information about this incident is asked to contact Detective Ryan Clinch at 703.746.6673. 
Springfield restaurant fire caused by improperly discarded smoking materials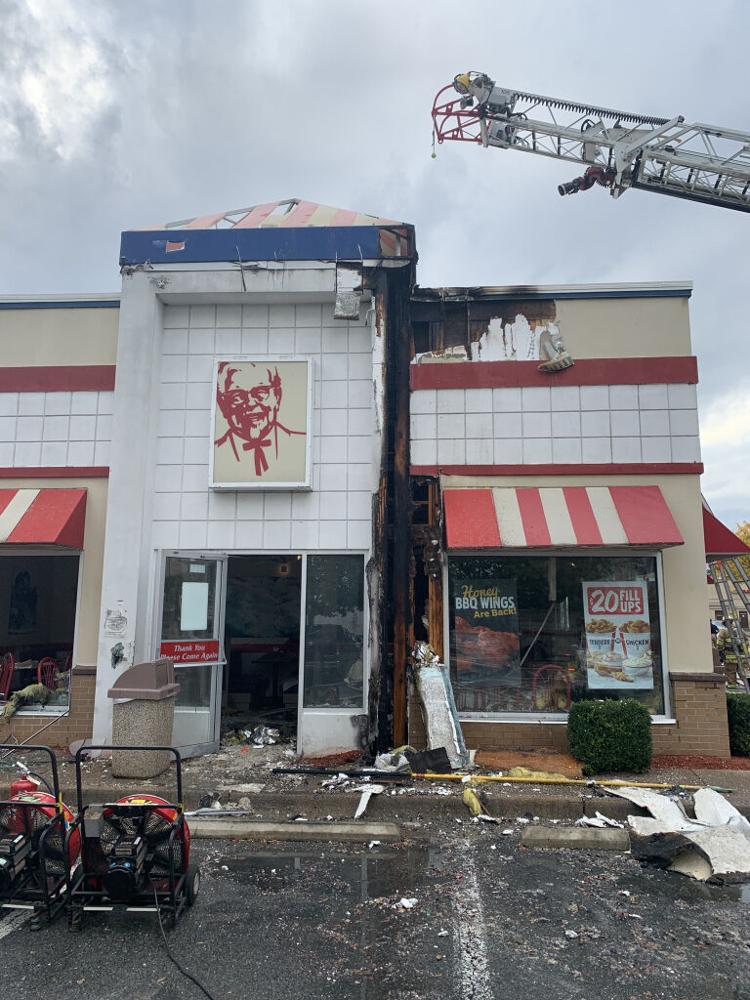 Units from Fairfax County Fire and Rescue Department, the City of Alexandria Fire Department, and the Fort Belvoir Fire and Emergency Services responded for a building fire in the 6300 block of Backlick Road in the Springfield area of Fairfax County Oct. 1 at approximately 3:09 p.m.
Crews arrived on the scene of a one-story, detached commercial restaurant with fire showing from the façade. Due to electrical involvement in the fire, crews initially used two dry chem extinguishers to knock down the bulk of the fire. Once electrical power was shut down, firefighters then extinguish the rest of the fire. There were no reported civilian or firefighter injuries.
Four employees were present when the fire occurred. The exterior fire was discovered by one of the employees who saw flames coming from the mulch bed. 9-1-1 was called. Neither the fire alarm nor the fire sprinkler system activated due to the fire being confined to the exterior of the building.
Fire Investigators determined that the fire was accidental in nature and started in the mulch bed. The cause of the fire is improperly discarded smoking materials into the mulch bed. Damages as a result of the fire were approximately $15,000.
Centreville man charged after burglary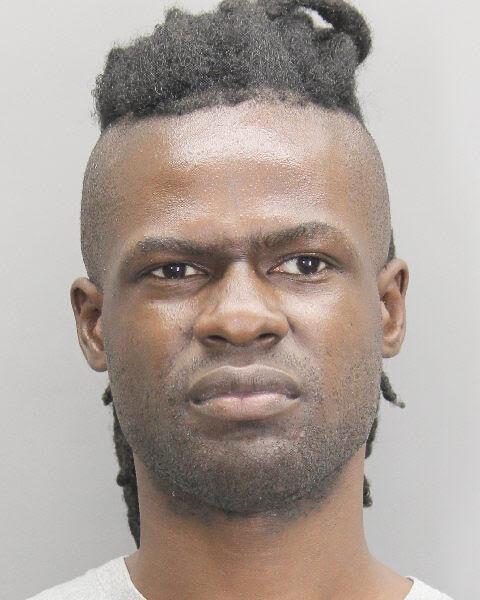 A homeowner reported an unknown man entered his home in the 6200 block of Ridge Pond Rd. Sept. 28 at 7:04 p.m. 
Officers arrived and saw the man running out of the back of the house. 
Mars Jones, 25, of Centreville, was arrested after a brief foot pursuit and charged with unlawful entry and giving false identity to law enforcement.
Alexandria Police Department provides updates on shots fired incidents
The Alexandria Police Department continues to actively investigate a recent increase in weapons offenses involving shots fired. Although there have been the same number of incidents of this type during the first nine months of 2019 and 2020, there have been significantly more incidents in recent weeks than during the same period last year.
"While there is no acceptable level of gun crime, we are especially concerned about recent incidents in which conflicts between people have escalated to the use of firearms," said Police Chief Michael L. Brown. "As we continue to make progress in these cases, we ask for the public's help in providing any available information."
Due to the active investigations related to these incidents, the Police Department is limited in what information can be released to the public at this time. The Police Department has made arrests and recovered weapons, drugs, vehicles and other evidence in several of these cases. Most recently, police executed a search warrant in Old Town on October 1 as part of the investigations.
Of the 16 incidents in August and September 2020 involving shots fired, investigators have ruled out at least seven as having any connection to each other. These include two unrelated incidents involving neighbors, a domestic dispute, an accidental self-inflicted injury, and a robbery. One incident involved the arrest of a person who fired shots, with no victims or witnesses located. Also included is the September 30 homicide of John Pope, 57, of Alexandria. Police have identified a person of interest in that case, which remains under active investigation.
Detectives are working to determine whether any of the other nine incidents may be related, and to apprehend all those responsible. Several involved property damage and one involved a non-life-threatening injury. Five occurred in Old Town, and the Police Department has significantly increased patrol presence in those areas. The remaining four incidents occurred in different parts of Alexandria. 
Anyone with information about these incidents is urged to contact Detective John Brattelli at 703.746.6699. Information may be provided anonymously.
Lorton man arrested also had outstanding warrant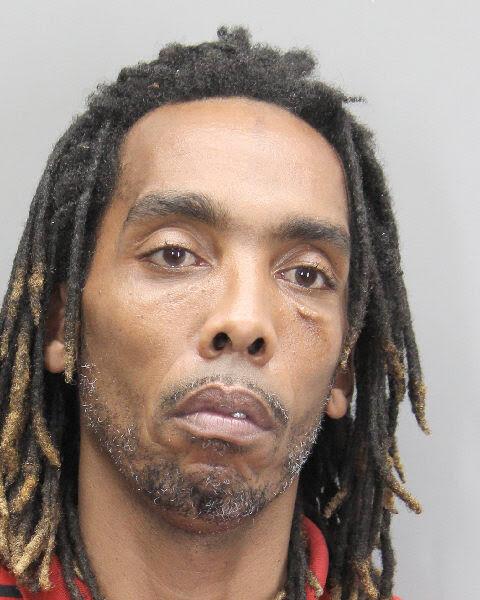 Officers responded to the area of Hagel Circle Sept. 29 at 1:44 p.m. for a man who was trespassing in a home. 
The man, Dumont McDonald, 45, of Lorton, also had an outstanding warrant for his arrest. 
McDonald ran from officers and was taken into custody in the 9000 block of Stonegarden Dr. after a brief foot pursuit. During the arrest, he refused to comply with instructions and resisted arrest. McDonald was charged with resisting arrest and served with a warrant for bail violation. He was taken to the hospital with injuries that were not life threatening.
Woodbridge man charged after stealing BMW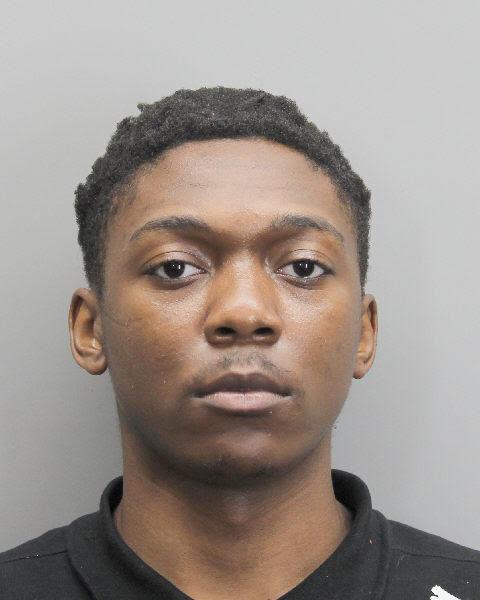 Two men arranged to exchange legal ownership of their cars to one another. 
During the transaction Sept. 29 at 9:23 p.m., Aaron Mulapi, 20, of Woodbridge stole the victim's 2002 BMW sedan and drove away. 
A neighboring jurisdiction located the stolen car at Grandview and Mapleleaf courts and Mulapi was charged with grand larceny.
Virginia State Police launches new FOIA website
RICHMOND – Effective Oct. 1, the Virginia State Police launched a new website strictly designed to aid the public with submitting and tracking Freedom of Information Act (FOIA) requests related to the Department. 
Located at www.vsp.nextrequest.com, the public may now use the web-based public records portal to submit their FOIA requests. The records management system also is available to attorneys to upload subpoena duces tecums* and discovery requests. Media are encouraged to use the system to submit FOIA requests to the Virginia State Police, as well.
 "Within the first nine months of 2020, our Office of Legal Affairs has received, processed and responded to more than 3,180 FOIA requests for Virginia State Police records," said Col. Gary T. Settle, Virginia State Police superintendent. "Public record, subpoena and discovery requests have been steadily increasing in recent years. This new online records management system will not only be of great benefit to requesters, but also streamlines the FOIA process within our statewide agency and helps the Department to more efficiently process and respond to requests."
The new website, hosted by NextRequest©, is a secure platform that enables a requester to complete a simple form to submit a FOIA request to the Virginia State Police. The new website features a Frequently Asked Questions (FAQ) page to help requesters with understanding their FOIA rights, how to submit a request, costs, contacts, list of FOIA exemptions as granted by the Code of Virginia, and a link to the Virginia Freedom of Information Advisory Council. The secure platform assists the state police Office of Legal Affairs with redaction, reporting and payment of FOIA requests.
The new online portal is not for use for those seeking to request a criminal history background check. Such requests are still to be submitted via the Virginia State Police website at https://bit.ly/3jwxovN.
NextRequest© supports the records request software, which is used by city, county and state governments, law enforcement agencies and universities across the nation.
*The site is not for submission of subpoena duces tecums related to criminal histories.