Investigation Continues into Shootings in City of Alexandria 
The Virginia State Police, at the request of the City of Alexandria Police chief, is investigating a series of shooting incidents that occurred Oct. 26.  
Mitchell D. Thompson, 26, of Alexandria, has turned himself in to the Virginia State Police. He is in police custody and being processed on the felony warrant for possession of a firearm by a convicted felon. Additional charges are pending, as the investigation remains ongoing at this time.  
The incident began Monday at approximately 5:01 a.m. when the Alexandria Police Department received a 911 call for shots being fired at a hotel in the 600 block of First Street in Old Town Alexandria. As officers were responding to the scene, two individuals involved in the shooting had fled the hotel on foot. A perimeter was immediately established and search efforts were underway. Further investigation at the hotel determined that an armed robbery had taken place inside the hotel. No one inside the hotel was injured.
At approximately 5:50 a.m., an Alexandria police officer located two suspects - one of them Thompson - and a foot pursuit was initiated. When the officer and the two adult males reached the intersection of North Royal Street and Second Street, the officer and one of the two suspects exchanged fire. The officer was shot and both suspects fled the scene again on foot. The officer has been treated and released for non-life threatening injuries sustained in the shooting.
The search perimeter was expanded and police K9 teams located, at approximately 6:24 a.m., one of the suspects near the intersection of Montgomery Street and North Fairfax Street. As Alexandria police officers engaged with the adult male suspect, shots were fired by both the suspect and officers on scene. The male suspect died at the scene. A stolen firearm was recovered in the male suspect's possession. No law enforcement at this location were injured.
The man's remains have been transported to the Office of the Medical Examiner in Manassas for examination and autopsy. Next of kin notification is still pending.
The investigation remains ongoing at this time into all three incidents by state police, with the assistance of the Alexandria Police Department and the ATF.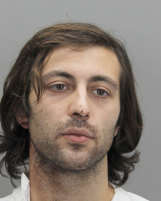 Man in custody after domestic-related homicide
A man is in custody following a domestic related homicide that occurred Oct. 22 in the Falls Church section of Fairfax County.
Officers responded shortly before 1 a.m. to the 2300 block of Watters Glen Court for a domestic dispute. 
Upon their arrival they found Christopher Bellini, 59, suffering from apparent stab wounds. Officers rendered aid until rescue personnel arrived. Christopher was pronounced dead at the scene. Alexander Bellini, 28, of Chantilly, was found inside the home and taken into custody. Detectives from our Major Crimes Bureau determined Alexander is the decedent's son and was prohibited from contacting his father due to a recent protective order.
Alexander was taken to the Fairfax County Adult Detention Center and charged with second degree murder and violation of a protective order while armed with a deadly weapon. He is being held without bond. No one else inside the home was harmed. A knife believed to have been used by Alexander was recovered from the scene.  Victim specialists from our Major Crimes Bureau's Victim Services Division have been assigned to ensure that the family is receiving appropriate resources and assistance.
This is the 10th homicide year to date in Fairfax County.
This remains an active investigation and The Office of the Chief Medical Examiner will conduct an autopsy to determine cause and manner of death.  
The U.S. Agency for International Development (USAID) announced the renewal of its partnership with the Virginia Task Force 1 Urban Search and Rescue to provide urban search-and-rescue services as part of USAID's response to disasters overseas.
The program completed an extensive competitive process to obtain a cooperative agreement with BHA that goes into effect December 1 and will last for five years. This continues a formal partnership that has been in place since 1991 and allows the department, and its personnel, to provide emergency response and technical assistance around the world. This partnership is run alongside the urban search and rescue team's work with the Federal Emergency Management Agency (FEMA) as a domestic disaster response team.
"I am extremely proud of the men and women of our urban search and rescue team," said Fire Chief John Butler. "This accomplishment was made possible by their hard work, dedication, and innovation. We are honored to continue our partnership with USAID and provide urban search and rescue services around the world."
In recent years, Fairfax County Fire and Rescue Department's urban search and rescue team has deployed numerous times in support of USAID's humanitarian response efforts, including to the Bahamas in 2019 for Hurricane Dorian and Nepal in 2015 for a magnitude 7.8 earthquake.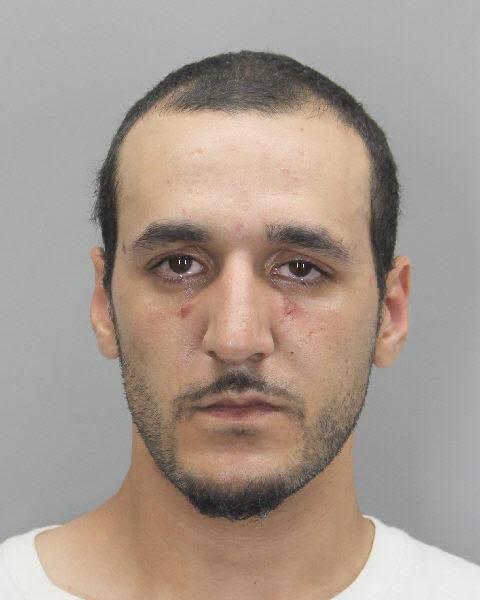 Herndon man arrested after short foot pursuit
An officer attempted to arrest a man who had active warrants in the 6100 block of Richmond Hwy. Oct. 19 at 1 p.m. 
He resisted and began to assault the officer. The man ran away and was caught after a short foot pursuit. 
Abdel Ouardi, 28, of Herndon, was charged with assault on law enforcement, possession of schedule I/II narcotics and obstruction of justice. Ouardi was also served with two outstanding felony warrants. Ouardi and the officer were taken to the hospital for treatment of injuries that were not life threatening.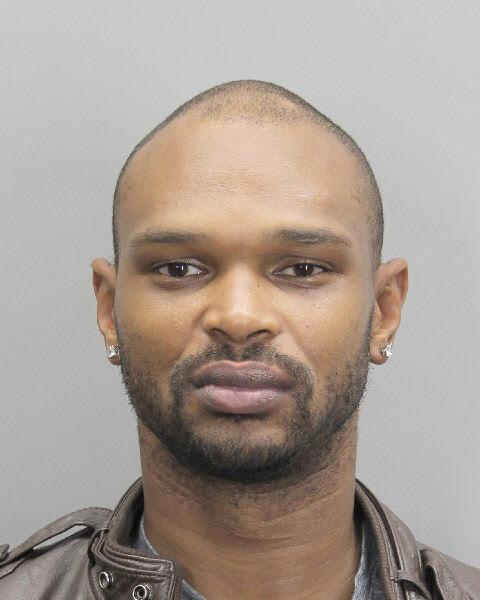 Alexandria man arrested after traffic stop
An officer stopped a 1999 Honda sedan which had been reported stolen at Braddock and Port Royal roads Oct. 22 at 9:11 a.m. 
Jeremy Snell, 34, of Alexandria was charged with grand larceny and possession of burglarious tools.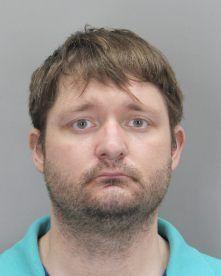 Phishing scam results in arrest
A registered sex offender is facing charges after unlawfully accessing Snapchat accounts belonging to several local high school students. Detectives from the Fairfax County Police Department Major Crimes Bureau began investigating last week after students from South County and West Springfield High Schools reported being contacted by another Snapchat user who was in possession of sensitive content from the victims' accounts. The offender used the account name pviexposed when he contacted the victims and threatened to expose their private videos and images.   
An investigation revealed that Christopher Martini, 33, of Lorton sent text messages posing as a Snapchat representative and lured the victims into providing identifying information and login credentials. This technique is referred to as phishing.  
Detectives charged Martini with two counts of using a computer to gather identifying information and two counts of computer trespass. Additional charges are pending further investigation. Martini is being held at the Adult Detention Center without bond. 
Detectives are asking anyone with information about these crimes or anyone that was contacted by Snapchat user pviexposed to call the Major Crimes Bureau at 703-246-7800, option 6. Tips can also be submitted anonymously through Crime Solvers by phone – 1-866-411-TIPS (866-411-8477).
Additional information on internet safety and recognizing and avoiding phishing scams can be found at https://bit.ly/2Tx18NP. 
Alexandria Police investigate fatal crash
The Alexandria Police Department is investigating a traffic crash that occurred October 26, in the 2500 block of N. Van Dorn Street. At approximately 1:44 a.m., police responded to the area for a single vehicle crash. 
Initial investigation indicates DWarren Brown, a 43-year-old resident of Alexandria, was driving northbound on N. Van Dorn Street when he lost control of his vehicle and left the roadway. Mr. Brown died from his injuries at the scene.  
This Sunday change your clock, check your smoke alarm
Remember to move your clocks back one hour early Sunday morning! You also need to remember that when you change your clock, our firefighters and paramedics want you to check your smoke alarms to ensure they are working.
Friends at the U.S. Fire Administration recommend the following regarding the different types of smoke alarms out there: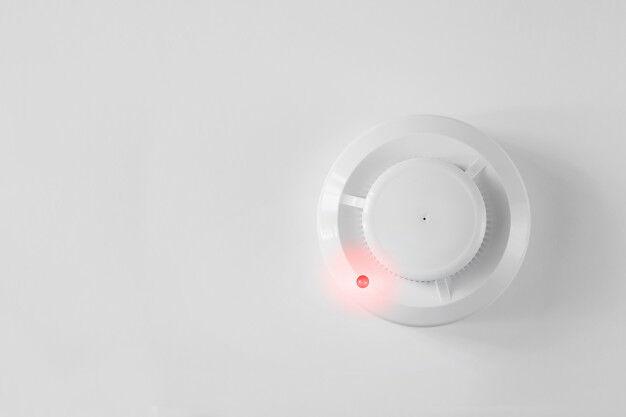 Smoke alarm powered by a nine-volt battery
• Test the alarm monthly.
• Replace the batteries at least once every year.
• Replace the entire smoke alarm every 10 years.
Smoke alarm powered by a 10-year lithium (or "long-life") battery
• Test the alarm monthly.
• Since you cannot (and should not) replace the lithium battery, replace the entire smoke alarm according to the manufacturer's instructions.
Smoke alarm that is hardwired into your home's electrical system
• Test the alarm monthly.
• Replace the backup battery at least once every year.
• Replace the entire smoke alarm every 10 years.
Fairfax County raises awareness on pedestrian safety
This month, the National Highway Traffic Safety Administration (NHTSA) launched its first National Pedestrian Safety Month. While pedestrian safety is important to us every day of the year, the goal of this campaign is to increase awareness about pedestrian safety and to remind drivers, walkers, and bicyclists that staying safe is a shared responsibility. 
Daylight Saving Time is approaching and the nights will be getting longer, which means the risks for pedestrians increase. Below are some safety tips from NHTSA for both motorists and pedestrians to be mindful of all year long. 
Driver Safety Tips: 
• Look out for pedestrians everywhere, at all times. Use extra caution when driving in hard-to-see conditions, such as nighttime or bad weather. 
• Slow down and be prepared to stop when turning or otherwise entering a crosswalk. And, never pass vehicles stopped at a crosswalk. There may be people crossing that you can't see. 
• Yield to pedestrians in crosswalks, and stop well back from the crosswalk to give other vehicles an opportunity to see and stop for the crossing pedestrians. 
Pedestrian Safety Tips: 
• Walk on sidewalks whenever they are available. If one isn't available, walk facing traffic and as far from traffic as possible. 
• Keep alert at all times; don't be distracted by electronic devices that take your eyes (and ears) off the road. 
• Whenever possible, cross streets at crosswalks or intersections, where drivers expect pedestrians, and look for cars in all directions.