VSP investigating fatal Fairfax County crash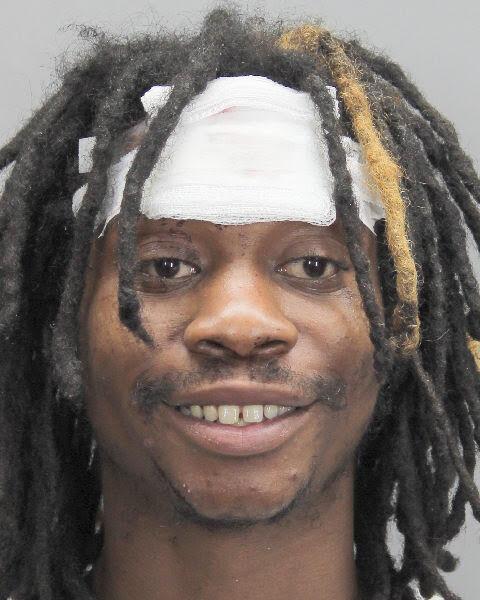 Virginia State Police responded to a two-vehicle crash in Fairfax County Sept. 23 at 11:23 p.m. The crash occurred on Interstate 95 at the 161 mile marker.
A 2007 Honda Odyssey was traveling south on I-95 at a high rate of speed when it came upon stopped traffic. The Honda was unable to stop in time and rear-ended a southbound 2013 Nissan Altima. The impact of that crash caused each vehicle to strike a rear corner of a southbound tractor-trailer.
The driver of the Nissan, Hassan Sarwat Siddig, 26, of Woodbridge, was transported to INOVA Health-Plex Lorton Hospital, where he later succumbed to his injuries early the next morning. Siddig was not wearing a seatbelt.
The driver of the Honda, Prentis C. Carmichael, 27, of Dumfries, was transported to INOVA Fairfax Hospital for treatment of minor injuries. He was arrested for DUI and involuntary manslaughter. Carmichael was wearing a seatbelt.
The driver of the tractor-trailer, a 55-year-old male from Florida, was not injured in the crash. 
Man arrested after stabbing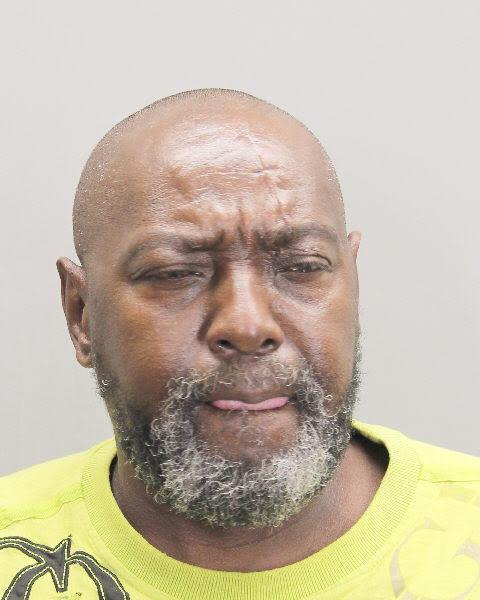 During an argument between two men, one man was stabbed and taken to a hospital with injuries that were not life threatening.
Officers responded to the 2600 block of Arlington Dr. Sept. 20 at 10:33 p.m. and located John Fairley, 53, of Alexandria, who was still holding the knife.
Fairley was arrested and charged with malicious wounding.
Homicide investigation underway after man found dead in Groveton
Detectives from the Fairfax County Police Department Major Crimes Bureau are investigating after a man was found dead Sept. 28 inside an apartment in Groveton. 
Officers responded shortly after noon to the 6500 block of Tower Drive after a family member found 52-year-old William Scott Miller, deceased, inside an apartment he rented. Trauma was present to his upper body and the Office of the Chief Medical Examiner will conduct an autopsy to determine the exact cause and manner of death.
This is an active investigation and detectives are continuing to examine evidence and interview witnesses to determine what led to the man's death. Anyone with information is asked to contact the Fairfax County Police Department Major Crimes Bureau at 703-246-7800, option 2. Tips can also be submitted anonymously through Crime Solvers by phone – 1-866-411-TIPS (866-411-8477).
Victim specialists from the Major Crimes Bureau's Victim Services Division have been assigned to ensure that the victim's family is receiving appropriate resources and assistance.
This is the 9th homicide year to date in Fairfax County. 
Manassas man charged after vehicle theft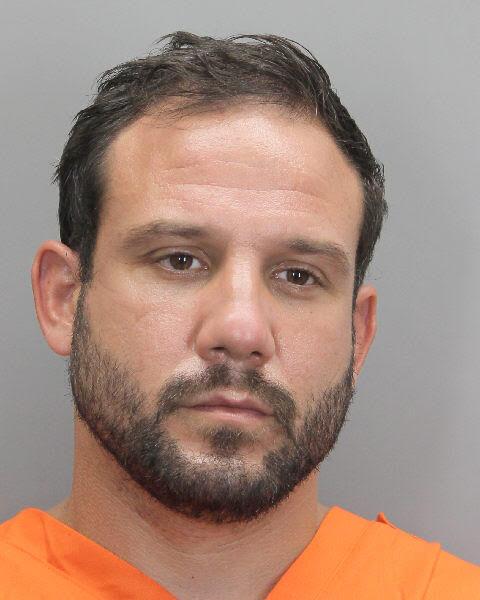 An officer stopped a 1998 Honda CRV in the 3600 block of Joseph Siewick Dr. Sept. 24 at 11:45 a.m.
The vehicle had been stolen from a neighboring jurisdiction.  
The driver, Jeremy Peters, 38, of Manassas, was charged with grand larceny.
Fairfax County firefighter charged with misdemeanor assault
Fairfax County Firefighter Andrew Cruikshank was charged with one count of misdemeanor assault Sept. 28 following an incident that occurred on September 14 while transporting a patient to a local hospital.
An altercation took place between Cruikshank and the patient on a medic unit at approximately 6 a.m. The Fairfax County Police Department investigated the incident and Cruikshank was subsequently charged.
An administrative investigation has been initiated at the direction of Fire Chief John Butler. As part of the department's internal investigation, Cruikshank has been placed on administrative leave. He has been with the department for two years.
"This action goes against the values we hold at the Fairfax County Fire and Rescue Department," said Butler. "We respect our role in the community and strive to build and maintain public trust. We remain dedicated to the safety and wellbeing of our community and will continue to ensure that our members are held to the highest standards of the profession."
While being transported, the victim in this case was in the custody of the Fairfax County Police Department and the altercation was captured on police body-worn camera. The Fairfax County Police Department has authorized the public release of the video which can be found at https://tinyurl.com/yxfgqfp7.
Man charged after theft from Home Depot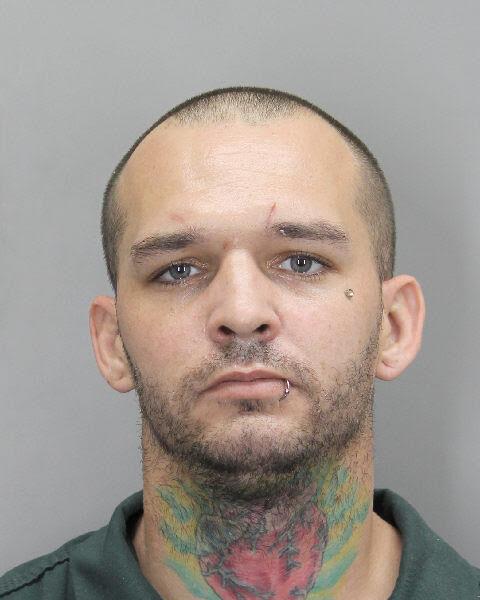 Officers confronted a man who left Home Depot at 6210 Seven Corners Center with stolen merchandise Sept. 19 at 2:01 p.m.
The man ran away but was taken into custody after a brief foot pursuit.  
John Mulgrew, 30, was charged with grand larceny and possession of burglarious tools. He was also charged with two counts of grand larceny for prior thefts from the store.
One dead after early-morning accident in Fairfax County
Virginia State Police responded to a single-vehicle crash in Fairfax County at 6:16 a.m. Sept. 28. 
A tractor-trailer ran off the road at the entrance ramp from northbound Route 286/Fairfax County Parkway to Interstate 66 west. The tractor-trailer struck the guardrail and overturned down an embankment.
There is one confirmed fatality. The Virginia State Police Motor Carrier Safety Team is on scene to assist with the ongoing crash investigation.
FCPS principal charged with failing to report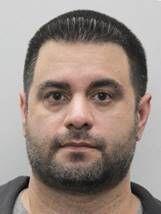 As a result of an investigation involving former teacher Matthew Snell, Detectives confirmed that complaints of suspected child abuse were reported to Thoreau Middle School Principal, Yusef Azimi in Oct. 2019. However, the complaints were not subsequently reported to CPS or the police, as required by law. Detectives obtained an arrest warrant charging Azimi, 41, of McLean, with failure to report suspected child abuse.
Azimi turned himself in Wednesday afternoon at the Fairfax County Adult Detention Center where the warrant was served. He was processed and released with a $3,000 unsecured bond.
This arrest is the culmination of an exhaustive investigation into Snell which lasted nearly 12 months, included approximately 30 interviews and 24 search warrants.
If you suspect a child may be a victim of abuse you are asked to call our Major Crimes Bureau detectives at 703-246-7800, option 4. Tips can also be submitted anonymously through Crime Solvers by phone – 1-866-411-TIPS (866-411-8477).
Fairfax County Child Protective services can also be contacted at Fairfax County Child Protective Services (CPS) Hotline 703-324-7400, TTY 711. 
Fredericksburg man charged with unlawful entry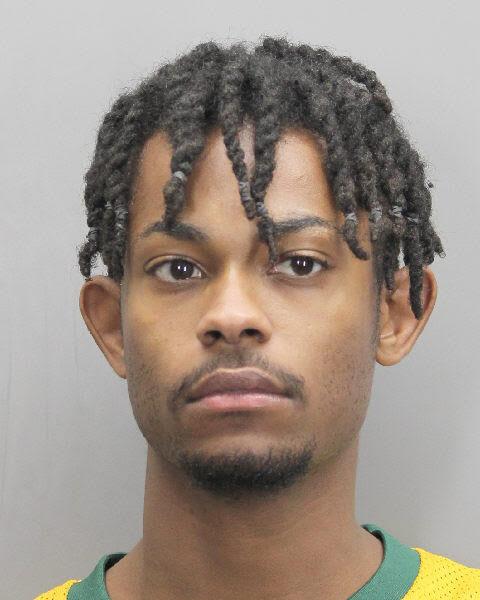 A homeowner was awakened at about 11:48 p.m. Sept. 19 by the sound of glass breaking on the lower level of the house in the 8100 block of Larkin Lane. 
The homeowner investigated further and was confronted by an unknown man inside the house. 
Officers arrested Devaughn Rice, 32, of Fredericksburg, who was charged with unlawful entry.
Electrical Event Cause of Reston House Fire
Units were dispatched for a reported house fire in the 11500 block of Greenwich Point Road, in the Reston area of Fairfax County Sept 19 at 5:17 p.m.
Crews arrived on the scene of a two-story, single-family home with fire showing from the roof. Units worked quickly to initially control the fire from the exterior of the home. Firefighters then transitioned to the interior to extinguish the fire. There were no civilian or firefighter injuries reported.
Two occupants were home at the time of the fire. A neighbor observed flames on the roof and alerted the occupants who self-evacuated. Smoke alarms did not activate due to the location of the fire.
Fire Investigators determined that the fire was accidental in nature and started in the interior wall of a second-floor bedroom. The cause of the fire was an electrical event.
Two occupants were displaced because of the fire. Red Cross was not needed. Damages as a result of the fire were approximately $65,500.