Man Steals Car; Charged with Felony Hit and Run
The driver of a 2018 Ford F150 left the truck unlocked with the keys in the ignition at a nearby business in the 13800 block of Braddock Rd. July 9 at 6:21 p.m. 
A man got into the unattended truck and drove off. 
The man was involved in two separate hit and run crashes before he eventually stopped and was taken into custody by arriving officers. 
Jacinto De Leon Terraza, 22, of Centreville, was charged with grand larceny, felony and misdemeanor hit and run, reckless driving and driving without a license.
Former NFL Player Pleads Guilty to Fraud Involving WMATA
A former National Football League (NFL) player pleaded guilty today to orchestrating a conspiracy to defraud the Washington Metropolitan Area Transit Authority (WMATA) of over $300,000. 
Brian Carpenter, 59, of Centreville, played for the Washington Redskins, New York Giants, and Buffalo Bills in the early 1980s. According to court documents, Carpenter was the owner and operator of a Leesburg company called the Flintstone Group which facilitated the sale and distribution of janitorial products, including products that were specifically labeled and created from his time in the NFL, including an enzyme solvent named "Blitz" and degreaser citrus solvent called "DG-28."
Carpenter established a relationship with at least two employees of WMATA who were assigned WMATA-issued credit cards as part of their roles as assistant superintendents for WMATA's maintenance and custodial services division. Carpenter devised a scheme whereby the WMATA employees permitted him to charge their credit cards for supplies that were never in fact delivered. In these instances, Carpenter would retain a substantial portion of the amount charged from the sales for his own personal benefit and the employees received cash payments in exchange for permitting Carpenter to charge their cards. To make it appear that Carpenter ran a wholly legitimate business and to circumvent WMATA's internal credit card controls, he used at least 10 different companies to process transactions from the credit cards, most of whom were not in the janitorial supply business and had never met the WMATA employees whose cards they charged. Carpenter then provided the WMATA employees with fake and fraudulent invoices representing that WMATA paid for and received all of the products it ordered.
When WMATA-Office of Inspector General began investigating the case, Carpenter provided investigators with altered invoices to make it appear that he had ordered or substituted all of the products that were charged to WMATA. In total, WMATA spent at least $310,000 on products that were never delivered.
Carpenter pleaded guilty to conspiracy to commit wire fraud and faces a maximum penalty of 20 years in prison when sentenced December 15. Actual sentences for federal crimes are typically less than the maximum penalties. A federal district court judge will determine any sentence after taking into account the U.S. Sentencing Guidelines and other statutory factors.
Virginia Defense Contractor Facing Federal Indictment in Maryland 
Greenbelt, Maryland – A federal grand jury in Maryland has returned an indictment charging Arthur Morgan, age 67, of Lorton, with federal wire fraud charges, in connection with federal contracts to provide helmets, body armor, and other items to military and other federal entities.  The indictment was returned July 6.
According to the indictment, Morgan is the Chief Executive Officer of Surveillance Equipment Group Inc. (SEG) and its relevant division, SEG Armor, both of which Morgan managed from Lorton.  The indictment alleges that Morgan falsely certified that the ballistic vests, helmets, riot gear, and other items he offered for sale were from designated countries, specifically, Hong Kong and the United States.  The indictment alleges that while representing that none of SEG's products offered to federal agencies under the relevant contract were manufactured in China, Morgan knowingly provided products that Morgan knew had been manufactured in China, in violation of the TAA and the contract.  SEG received multiple federal government orders under the contract between 2003 and 2019.  According to the indictment, between September 15, 2014 and August 29, 2019, approximately six federal government agencies placed at least 11 orders for ballistic and other law enforcement/security equipment from SEG—which SEG sourced from China in violation of the TAA, as part of the scheme to defraud— totaling approximately $658,866.92. 
For example, the U.S. Navy placed an order with SEG for helmets, and Morgan had a series of e-mail communications with Navy contracting personnel in Indian Head, Md., including concerning SEG's inability to meet the agreed-upon delivery schedule.  The indictment alleges that in his e-mails, Morgan falsely advised the Navy contracting personnel that SEG had a factory in southern Virginia, that the helmets for the order "were in production" there, and that the delays were due to a backorder of materials needed for the helmets. The helmets that Morgan provided under the U.S. Navy order allegedly originated from China before Morgan sent them to the Navy, in violation of the TAA and the contract.  Specifically, the indictment alleges that these products were manufactured by Chinese Company 1, from which Morgan knowingly ordered them.
On February 16, 2016, and March 10, 2016, the Defense Finance and Accounting Service paid SEG $127,069.60 and $191,990.28, respectively, for the U.S. Navy order.  For all of the orders, federal government agencies paid SEG at least approximately $488,976.92.
If convicted, Morgan faces a maximum sentence of 20 years in federal prison for each of two counts of wire fraud.  Actual sentences for federal crimes are typically less than the maximum penalties. A federal district court judge will determine any sentence after taking into account the U.S. Sentencing Guidelines and other statutory factors. 
An indictment is not a finding of guilt.  An individual charged by indictment is presumed innocent unless and until proven guilty at some later criminal proceedings. 
Electrical Event Cause of Fairfax House Fire
Units from Fairfax County Fire and Rescue and the City of Fairfax Fire Department were dispatched for a reported house fire in the 10800 block of Santa Clara Drive in the Fairfax section of Fairfax County July 11 at 12:09 a.m.
Units arrived on the scene of two-story, single-family home with smoke evident from the front door. Crews worked quickly to locate and extinguish a fire in the basement. There were no reported civilian or firefighter injuries.
Six occupants were home at the time of the fire. One of the occupants smelled smoke and, upon further investigation, observed smoke coming from the basement door. The occupant alerted the others and they all self-evacuated. Smoke alarms did sound but after the fire was discovered.
Fire Investigators determined that the fire was accidental in nature and started in the basement utility room. The cause of the fire was an electrical event involving an extension cord that was powering a treadmill.
Six occupants were displaced because of the fire. Red Cross assistance was offered and declined. Damages as a result of the fire were approximately $90,000.
Detectives Investigating After Man Fatally Wounded in Reston Shooting 
Detectives from the Fairfax County Police Major Crimes Bureau are continuing to investigate a fatal shooting that occurred July 10 in a Reston apartment community. 
Officers responded around 11:36 p.m. to the 12000 block of Starboard Drive for the report of a man causing a disturbance in a breezeway area. A tenant of the building opened his apartment door and encountered the man, later identified as Daniel Matheson, 29, of Reston, standing in his doorway. 
The tenant reported that Matheson began to raise a firearm in his direction. The tenant, who was also armed, fired one round striking Matheson in his upper body. First responding officers rendered aid to Matheson who was taken to a hospital where he was pronounced dead. 
Preliminarily, detectives do not believe the men knew each other. This is an active investigation and detectives are continuing to conduct interviews and process evidence. Investigative findings will be presented to the Office of the Commonwealth's Attorney to determine whether charges will be placed.
Detectives are asking anyone with information regarding the shooting to please call the Major Crimes Bureau at 703-246-7800, option 2. Tips can also be submitted anonymously through Crime Solvers by phone – 1-866-411-TIPS (866-411-8477).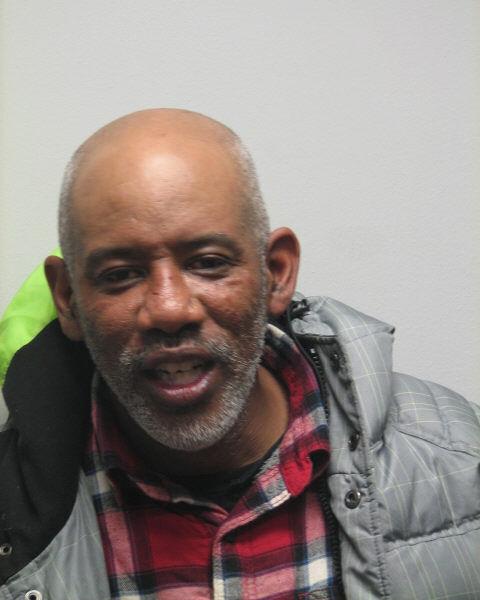 Alexandria Man Charged After Stabbing
Officers responded to the 6000 block of Richmond Hwy. July 3 at 12:03 a.m. for a man who was found lying on the ground suffering from an apparent stab wound. 
The victim was taken to a hospital for injuries that were initially life-threatening but later upgraded to non-life-threatening. 
The suspect, Duane Harris, 48, of Alexandria, was charged with malicious wounding.
Investigation Ongoing for Seven Corners Home Invasion Robbery/Abduction
Detectives from the Fairfax County Police Department Major Crimes Bureau are investigating a robbery that occurred inside a residence June 29 around 11 a.m. in the 6000 block of Kelsey Court in Seven Corners. 
Two armed men wearing dark clothing forced their way into an elderly woman's home. 
One suspect remained with a victim as he brandished a firearm, while the other suspect forced a second victim to withdraw money from a nearby bank. The suspects took the money and left the area. Neither victim required medical attention. Both suspects were described as 20-30-year-old black men with thin builds.
Anyone with information about this case should call the Major Crimes Bureau detectives at 703-246-7800, option 5. No detail is too small, as your tip could be what detectives need to identify and arrest these suspects. Tips can also be submitted anonymously through Crime Solvers by phone – 1-866-411-TIPS (866-411-8477), by text – Type "FCCS" plus tip to 847411, and by web – Click HERE. Download our Mobile tip411 App "Fairfax Co Crime Solvers". Anonymous tipsters are eligible for cash rewards of $100 to $1,000 dollars if their information leads to an arrest.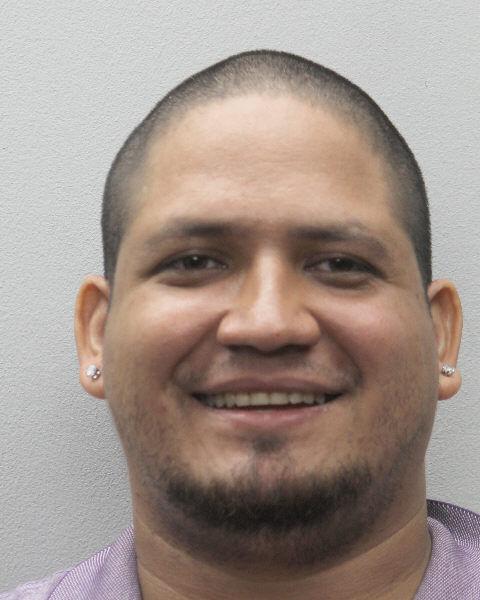 Alexandria Man Charged with Multiple Offenses
Officers responded to the 6100 block of Backlick Rd. for a possible weapons brandishing July 5 at 12:02 a.m. 
Officers located Franklin Martinez Navarro, 28, of Alexandria, who was arrested for drunk in public and found to be in possession of a loaded handgun magazine. 
Officers recovered a stolen handgun and narcotics inside his car. He was charged with possession of schedule I or II drug, possession of schedule I or II drug while possessing a firearm, receiving a stolen firearm, possession of a firearm by foreign alien and drunk in public.
Alexandria Police Investigate Shots-Fired Incidents
The Alexandria Police Department is investigating two recent incidents involving gunshots in Old Town. 
At approximately 6:50 p.m. July 9, officers responded to multiple calls about shots fired in the 700 block of N. Columbus Street. Officers located evidence of shots fired, but did not locate any suspects or victims.
At approximately 12:44 a.m. July 11, officers responded to multiple calls about shots fired in the 800 block of N. Henry Street. Officers took one suspect with a weapon into custody, but did not locate any victims.
The investigation will consider whether any connection may exist between the incidents. Anyone with information about either incident is encouraged to call Detective John Brattelli at 703.746.6699.
 Fairfax Woman Charged After Police Chase
Lee Jackson Memorial Highway/West Ox Road, 7/5/20, 9:01 p.m. An officer attempted to stop a 2018 BMW X6 for a traffic violation near Lee Jackson Memorial Hwy. and West Ox Rd. July 5 at 9:01 p.m.
The driver refused to stop resulting in a pursuit. The driver eventually pulled into a parking lot and was taken into custody. 
Allyson Spring, 45, of Fairfax, was charged with driving while intoxicated and eluding.