PUBLIC SAFETY NOTES
Fire investigators seek public's help identifying persons of interest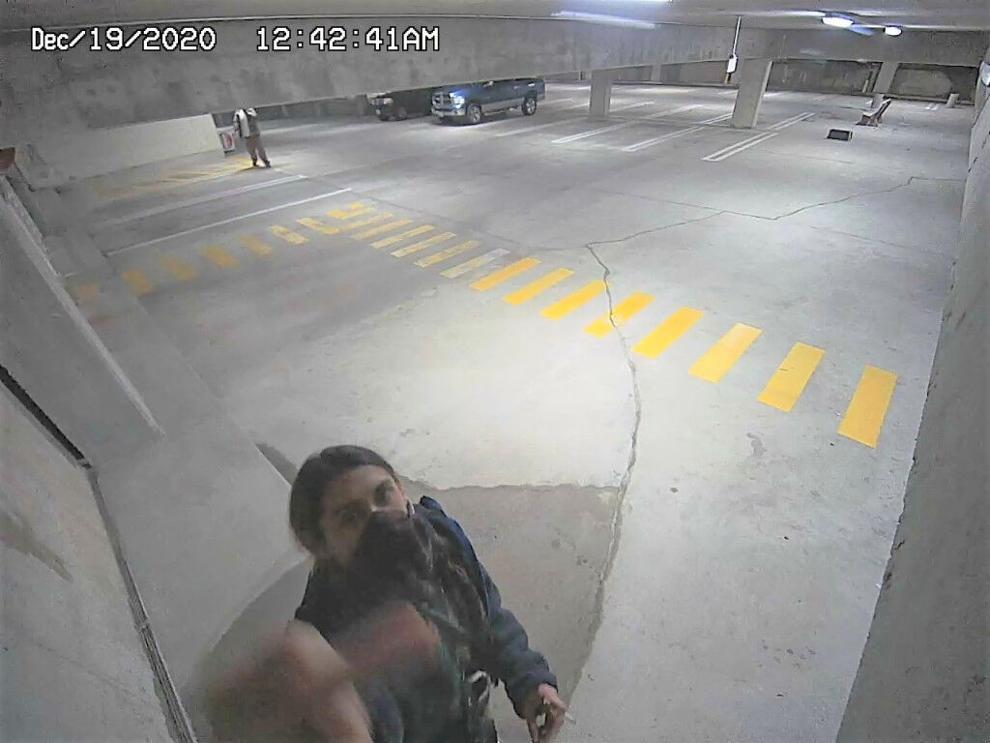 Units were dispatched for a reported building fire in the 9300 block of Lee Highway in the Fairfax area of Fairfax County Dec. 19 at approximately 12:58 a.m.
Crews arrived on scene and found the contents of a storage room on fire. The storage room is located in the lower level of a parking garage for office buildings 9300 and 9302 Lee Highway, Fairfax. They quickly extinguished the fire. There were no reported injuries. Damages as a result of the fire were approximately $11,000. The cause of the fire is under investigation.
Fire investigators are seeking the public's assistance in identifying three persons of interest who may have information on the fire (see photos below). One person was seen skateboarding in the garage from approximately 7:30 p.m. to 8:30 p.m. on December 18. Two other individuals were seen skateboarding and hanging around a bench in the garage from approximately 8 p.m. on December 18 to 12:45 a.m. on December 19.
The first person of interest is described as a white male, approximately 5'7″, with a thin build and shoulder-length black, curly hair. He was last seen wearing a black jacket, black pants, tan shoes. The second person is a white male, approximately 6'3″, with a medium build. He appears to walk with a limp. He was last seen wearing a black winter hat, plaid flannel jacket over a white shirt, and tan pants. The third person of interest is a white male, approximately 6'0″, with a thin build and black hair that may have been in a ponytail. He was last seen wearing a light and dark grey baja style hoodie, blue jacket, light grey pants, and white sneakers  
During the same evening, two motorcycles in the parking garage were pushed over, which damaged a car. Fire investigators are interested in information regarding the motorcycles, any other vehicles that may have been damaged, and anyone who may have found their property missing around that time frame. Any related information may assist in the investigation.
Anyone with information regarding this incident is asked to contact Lieutenant Michael Adams with the Office of the Fire Marshal, Fire Investigation Section at (571) 221-1031 or Michael.adams2@fairfaxcounty.gov. Your tips can remain anonymous.
Richmond man charged

Officers stopped a 2007 Chevrolet truck at Richmond Hwy. and Boswell Ave. Jan. 12 at 4:28 a.m.
The vehicle was reported stolen from a neighboring jurisdiction. Antonio Gunn, 47, of Richmond, was charged with grand larceny auto theft.
FCPD investigating Fairfax County Sheriff's Office inmate death
Detectives from the Fairfax County Police Department Major Crimes Bureau are investigating the in-custody death of 37-year-old inmate Michael Becraft, of Maryland. 
On January 11, at approximately 4:50 a.m., a medical emergency was called when the post deputy found the inmate attempting suicide in his cell. An Adult Detention Center (ADC) supervisor and medical staff responded and rendered aid until rescue arrived. Rescue continued lifesaving measures and transported the inmate to Fairfax Hospital where he was later pronounced deceased.
He was taken from the Fairfax ADC to an area hospital where he was pronounced deceased. The Office of the Chief Medical Examiner conducted an autopsy Jan. 12 and the results are pending, but preliminarily, there are no signs of foul play.  
Becraft had been in custody of the Fairfax County Sheriff's Office and incarcerated at the ADC since Dec. 9. FCPD detectives are coordinating with the Fairfax County Sheriff's Office to gather the facts and circumstances surrounding this tragic event.  
By policy, FCPD investigates all Fairfax County Sheriff's Office in-custody deaths.
Maryland man charged with stealing vehicle

Officers stopped a 2020 Subaru station wagon at Richmond Hwy. and Spring Drive Jan. 13 at 8:24 p.m. 
The vehicle was reported stolen from a neighboring jurisdiction. Brandon Sutton, 31, of Maryland, was charged with grand larceny auto theft.
Alexandria man arrested after robbery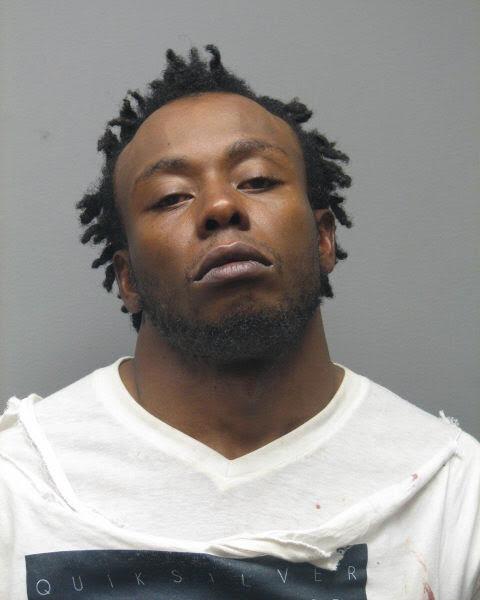 A man entered the Exxon at 6261 Little River Turnpike and damaged property Jan. 14 at 9:30 a.m. He threatened then assaulted an employee and stole merchandise before running away. 
Officers located the man nearby and when they attempted to arrest him, he assaulted the officers. Darren McEwan, 34, of Alexandria, was taken into custody and charged with robbery, four counts of assault on law enforcement, destruction of property and threats to bomb. 
Herndon man charged with abduction

A man threatened to harm a family member then prevented them from leaving the home in the 1500 block of Coat Ridge Road by barricading the doors Jan. 9 at 6:08 p.m. 
Officers assigned to the Fairfax County Police Special Operations Division and public safety dispatchers were able to safely deescalate the situation through negotiations. 
Michael Von Husen, 38, of Herndon, was charged with abduction. One person was treated for minor injuries.
Blackstone man nets multiple charges

An officer stopped a car in the 2400 block of Centreville Road for a traffic violation Jan. 13 at 6 p.m. 
Upon further investigation the officer learned that there was a gun and narcotics inside the car. A search of the car revealed crystal methamphetamine, marijuana and a gun. 
The driver, Douglas Ferguson, 29, of Blackstone, was charged with carrying a concealed weapon, possession of a scheduled narcotic and possession of a scheduled narcotic with a firearm.   
D.C. man arrested after traffic stop, pursuit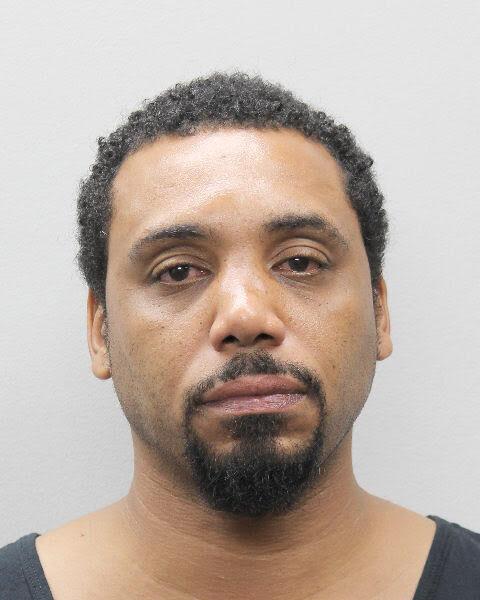 An officer attempted to stop a 2016 Honda Fit near Franconia-Springfield Parkway at Bonniemill Lane for speeding Jan. 8 at 9:28 p.m. The driver refused, resulting in a pursuit. 
The car eventually crashed into a wall and the driver, Dominic Ricard, 39, of Washington, D.C., was taken to a hospital for minor injuries. He was charged with speed to elude law enforcement, driving while intoxicated third offense, driving with a revoked license, refusal of breath test second offense and speeding.
Maryland man charged with stealing car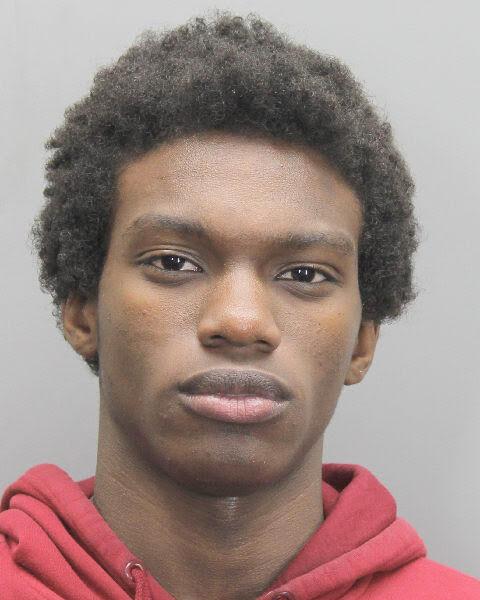 Officers responded to a single-car crash in the 6200 block of Sydney Road involving a 2009 Honda Odyssey Jan. 13 at 11:43 p.m. 
Officers determined the van was stolen and charged Antonio Young, 20, of Maryland, with grand larceny auto theft.
Fairfax residents among 44 new trooper to graduate from VSP Academy
Six Fairfax County residents were among the 44 men and women of the Virginia State Police 132nd Basic Session graduated in a virtual ceremony Jan. 15. 
Arfan M. Arif, Stephanie H. Kapusta, Gabriel A. Santillan, Jeffrey A. Spencer, Andrew M. Toth and Jacob K. Weitzman all of Fairfax County, were among the 44 graduates.
Due to COVID-19 protocols, a virtual ceremony was the safest means of allowing the graduates and their families to celebrate the culmination of 27 weeks of the trooper-trainees' hard work, sacrifice and dedication. Also in virtual attendance were state police executive staff, academy staff and Secretary of Public Safety and Homeland Security Brian Moran. A previously-recorded video of Governor Ralph Northam congratulating the new troopers was played during the ceremony.
"This Basic Session class has been like no other. Every one of these steadfast men and women heeded strict attention to detail as they navigated the ever-evolving COVID-19 safety protocols," said Colonel Gary T. Settle, Virginia State Police superintendent. "The attention to detail wasn't just to ensure a safe environment for the entire class, their families, academy staff and instructors, but also for the greater good, something all Virginia State Troopers understand as they put their lives to the test daily to protect and serve the citizens of the Commonwealth. I could not be more proud of this graduating class and I know they will represent us well as they serve their communities."
The new troopers received more than 1,300 hours of classroom and field instruction in more than 100 different subjects, including de-escalation techniques, strategies to assist people in mental health crisis, ethics and leadership, fair and impartial policing, constitutional law, emergency medical trauma care, and public and community relations. The members of the 132nd Basic Session began their 27 weeks of academic, physical and practical training at the Academy June 29, 2020.
The graduates of the 132nd Basic Session are from every corner of the Commonwealth, as well as Michigan, Ohio, Pennsylvania, Kentucky and New York. They include two second-generation troopers, four first-generation Americans and numerous prior military service personnel.
For their final phase of training, each trooper will spend an additional six weeks paired with a Field Training Officer learning his or her new patrol area.
State police is currently hiring for future Basic Session Academy classes. Those interested in joining the ranks of the Virginia State Police are encouraged to visit www.vatrooper.com for more information.
VSP arrest Florida abduction suspect following Fairfax County traffic stop
At approximately 12:21 a.m. Jan. 18, Virginia State Police were alerted to a stolen vehicle traveling north on Interstate 95 near Springfield. The vehicle, a 2007 Dodge Ram pickup truck, had been reported stolen out of Florida and was associated with an ongoing Florida abduction investigation. 
Virginia troopers located the stolen pickup as it was merging from I-95 to I-495 east and initiated a traffic stop. The pickup pulled over to the shoulder and the driver was taken into custody without incident. An 18-year-old female passenger was located inside the vehicle and transported to a nearby hospital for evaluation. A firearm and illegal drugs were recovered from the vehicle. 
State police charged the driver, Jaddier Sanchez, 37, of Fort Lauderdale, Fla., with possession of a firearm by a convicted felon, possession of crack cocaine with the intent to distribute, possession of crack cocaine while in possession of a firearm, defacing of the serial number of a firearm and for failing to possess a valid operator's license. Sanchez is being held without bond at the Fairfax County Adult Detention Center.