Man dies after apparent industrial worksite accident
A man was fatally injured Dec. 29 following an accident at an industrial workplace located in the 9900 block of Richmond Highway in Lorton. 
Officers responded at 9:35 a.m. for a report of an employee who was hit by a front loader truck. When officers and rescue personnel arrived on scene, they found Chris Baransky 54, of Woodbridge and paramedics pronounced him deceased.
Preliminarily, detectives determined Baransky was performing his duties in the yard on foot. Another employee operating a front loader failed to see Baransky and collided with him. Upon the driver noticing the deceased, the driver immediately notified fellow employees, who summoned police.
The Office of the Chief Medical Examiner will conduct an autopsy to determine the cause of death. At this time, there is no indication of criminal activity, but detectives are continuing their investigation in partnership with officials from the Virginia Occupational Safety and Health Administration.
Fairfax man arrested after shooting weapon on school grounds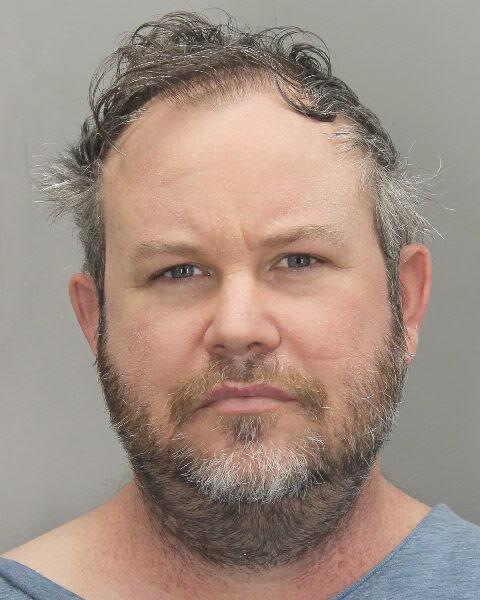 A man was observed on surveillance video driving a SUV into a parking space behind Sandburg Middle School at 8428 Fort Hunt Rd., Dec. 14 at 10:35 a.m. and firing one round from a firearm toward a nearby neighborhood before driving away. 
No injuries or property damage were reported. On Dec. 15 officers identified the man, Andrew Grauer, 48, of Fairfax, and obtained warrants for possession of a weapon on school grounds and shooting a weapon on school grounds. He was taken into custody Dec. 25.
CBP officer, Simplified Arrival nabs impostor to U.S. passport at Dulles
U.S. Customs and Border Protection (CBP) officers arrested a Minnesota man Dec. 28 at Washington Dulles International Airport after officers identified him as an impostor to his brother's passport.
Ali Yassin Mohamed, a 25 year-old man from Minneapolis, Minn., arrived on a flight from Doha, Qatar Monday afternoon and presented a U.S. passport. CBP's Simplified Arrival facial comparison technology detected a biometric mismatch and a CBP officer referred Mohamed to a secondary examination.
During the secondary examination, Mohamed allegedly admitted to CBP officers that he used his brother's passport as his own identification. A computer search revealed that Mohamed had outstanding arrest warrants from Ramsey County, Minn., for drug and ammunition possession charges in addition to a probation violation.
The U.S. Attorney's Office for the Eastern District of Virginia will prosecute Mohamed on the impostor charges.
"Posing as someone else when attempting to enter the United States is a serious violation of U.S. immigration law and has very serious consequences, such as criminal prosecution in this case," said Keith Fleming, acting director of Field Operations for CBP's Baltimore Field Office. "Customs and Border Protection officers enforce our nation's immigration laws. This is a great example of how our officers use their law enforcement experience coupled with biometric facial comparison to detect the entry of impostors deliberately masquerading as lawful travelers."
To date, more than 57 million travelers have participated in the biometric facial comparison process at air, land and sea ports of entry. Since September 2018, CBP has leveraged facial biometrics to prevent more than 300 imposters from illegally entering the United States by using genuine travel documents that were issued to other people.
Simplified Arrival uses biometric facial comparison technology to automate the manual document checks that are already required for admission into the United States. This process provides travelers with a touchless process that further secures and streamlines international arrivals while fulfilling a longstanding congressional mandate to biometrically record the entry and exit of non-U.S. citizens.
Hand-held cellphone use now illegal in Virginia
Hands free, Virginia! Beginning January 1, it is against the law to hold a phone or mobile device while driving. Here are some alternative options should you need to make a call:
• Use a Bluetooth ear piece for hands free talking
• If you choose to use headphones, please keep in mind Virginia law states you may only have one ear bud in while driving
• If equipped, connect your phone to your vehicle through Bluetooth
• Consider having a passenger answer your calls via speakerphone so you can talk hands free
• Use a cell phone mount in your car to hold your phone
The law provides some exemptions, which include:
• Reporting an emergency
• If you are legally parked or stopped
• Anyone operating an emergency vehicle while in the performance of their official duties
• The use of an amateur or citizens band radio
• The operator of any Department of Transportation vehicle during the performance of traffic incident management services
As a reminder, if convicted, you will be fined $125 for the first offense. If you are caught again or seen on the phone in a construction zone, the fine is $250.
Help keep Virginia roads safe and put your phone down.
Herndon man arrested for impersonating
A detective with the Fairfax County Police Department Major Crimes Bureau was driving on I-66 near Route 28 Dec. 31 at 8:57 a.m. and noticed a 2019 Mitsubishi Mirage with flashing red and blue lights. 
The detective developed reasonable suspicion to make a traffic stop on the SUV and determined the driver, Ferney Vasquez, 27, of Herndon, was not a law enforcement officer nor was he permitted to drive with emergency equipment. He was charged with impersonating a law enforcement officer.
Alexandria man charged after firing gun in a public place
A man was involved in an argument inside Costco at 7940 Richmond Highway Dec. 29 at 2:28 p.m. and left in a car. He fired a gun into the air several times as he drove away. 
Officers identified the man, Ricardo Castaneda, 33, of Alexandria, and took him into custody later that evening. He was charged with brandishing, discharging firearm in a public place, carrying a concealed weapon and reckless handling of a firearm. No injuries or property damage were reported.
Maryland man charged after vehicle reported stolen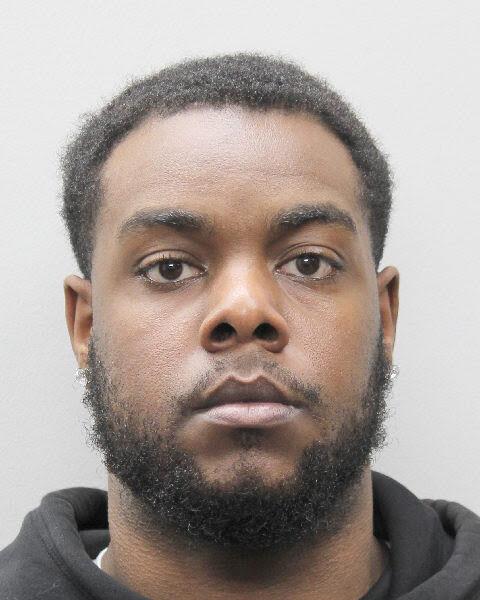 Officers stopped a 2016 Acura RDX Dec. 23 at 12:58 p.m. in the 8500 block of Leesburg Pike. The vehicle had been reported stolen. 
The driver, Stewart Chesterfield, 21, of Maryland, was taken into custody. A gun with an altered serial number was located inside the SUV. Stewart was charged with receiving stolen goods and alteration of a weapon serial number.
Shooting suspect arrested in Chantilly
A suspect is in custody after a Loudoun County Sheriff's deputy and two civilians were injured when shots were fired by the suspect while he was being taken into custody for a larceny at the Dulles Crossing Plaza January 2. 
The suspect was initially confronted by two civilian loss prevention officers at the Walmart in Sterling, who reportedly observed him stealing items from the store. As two deputies responded to take the individual into custody, the suspect began to struggle with them and pulled out a firearm. The suspect then discharged multiple rounds striking one deputy and the two store employees.
The suspect fled the store as another deputy gave chase. The deputy and the suspect exchanged fire. The suspect, who was struck, was able to flee the area in a vehicle he stole from a nearby parking lot. 
All three of the victims were taken to a local hospital and are being treated for serious but non-life-threatening injuries.
A lookout was posted for the stolen vehicle and members of the Fairfax County Police Department located the suspect vehicle traveling southbound on Route 28. FCPD Officers followed the suspect vehicle which ended up crashing in the area of Presgraves Court, off Route 50 in Chantilly. He was later taken into custody by the Fairfax County Police Department on Pennsboro Drive. He was taken to an area hospital. Charges are pending.   
Chain Bridge Road bridge demolition begins
The initial demolition preparation for this project is taking longer than expected, according to VDOT officials.
Demolition of the old Route 123 (Chain Bridge Road) North Bridge over I-66 during daytime and nighttime hours is scheduled to begin this week. Most of the bridge is directly over I-66 and will need to be demolished during overnight hours, when multiple lanes can be closed on I-66 to safely accommodate this work. Demolition activities will occur during daytime hours when possible to minimize impacts to nearby communities. Demolition of the old bridge will overlap next week with utility work on the new Route 123 Bridge over I-66 and require overnight lane closures on I-66 East and West.  
Demolition work will continue during the overnight hours through the week with removal of the concrete bridge deck for each span, followed by removal of the bridge girders. 
When possible, demolition will occur during daytime hours, but portions of the bridge over I-66 must be demolished during nighttime hours when multiple lanes of I-66 can be closed for safety. Demolition of the original Route 123 bridges over I-66 is anticipated to take approximately 8 to 12 weeks.
Additional details on planned bridge demolition are available at https://bit.ly/35fttP8
All work is weather dependent and will be rescheduled if inclement conditions occur.
A new bridge over I-66 opened on December 30 for northbound Route 123 traffic. Southbound Route 123 traffic will shift to the new bridge in coming weeks as well, which will be followed by demolition of the old Route 123 South Bridge.
The Route 123 Interchange is being rebuilt to add Express Lanes access to and from the east and west and construct a new shared-use path.