Reston homicide suspect arrested in Newport News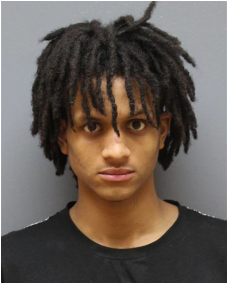 A 20-year-old man has been arrested after he fled the Northern Virginia area following the deadly shooting of Samuel Onyeuka in Reston Feb. 10. 
Jalenn Maurtiece Keene, of Newport News, faces charges of second-degree murder and use of a firearm in the commission of a felony.
Officers were called to the 2300 block of Branleigh Park Court shortly after 2 p.m. for a report of gunshots and a person lying on the ground. When officers arrived, they discovered Onyeuka, suffering from gunshot wounds to the upper body. Rescue personnel pronounced him deceased at the scene. 
Detectives canvassed the area and determined Onyeuka was walking on the sidewalk near his home when he was shot. Preliminarily, detectives believe this shooting was targeted and not a random act of violence. Moments after the shooting, the suspect was seen leaving the area in a silver SUV, possibly a Nissan Rogue or similar vehicle. 
Detectives from the Fairfax County Police Department Major Crimes Bureau were able to identify and subsequently locate Keene through financial records and surveillance footage. Once identified, detectives coordinated with the Newport News Police Department, who safely took Keene into custody on Friday night. Keene will remain in the custody of the Newport News Jail until he is extradited back to Fairfax County.
During Keene's arrest, the Nissan Rogue that was used in the shooting was located in Newport News as well as a gun. Detectives are awaiting test results to determine if the gun located was the gun used in the crime.  Detectives continue to investigate the circumstances that led to the shooting, but determined Keene and Onyeuka both attended South Lakes High School. 
Victim specialists from the Major Crimes Bureau's Victim Services Division continue to ensure the victim's family is receiving appropriate resources and assistance.
Detectives are asking anyone with information regarding this incident to call our Major Crimes Bureau at 703-246-7800, option 2. Tips can also be submitted anonymously through Crime Solvers by phone – 1-866-411-TIPS (866-411-8477).
Manassas man arrested after pursuit

GRAND LARCENY/VEHICLE PURSUIT: 12275 Price Club Plaza (Home Depot), 2/8/21, 4:38 p.m. Two men took property from Home Depot at 12275 Price Club Plaza and left in a 2017 Jeep Renegade at 4:38 p.m. Feb. 8.
Officers located and attempted to stop the car, but the driver refused, resulting in a pursuit. Officers safely stopped the Jeep and the driver, Steven Julius, 30, of Manassas, was taken into custody. He was charged with speed to elude, grand larceny, and possession of stolen property with intent to sell. A passenger ran from the Jeep and was not located.  
Alexandria Police Department investigates vehicle stolen while victim pumped gas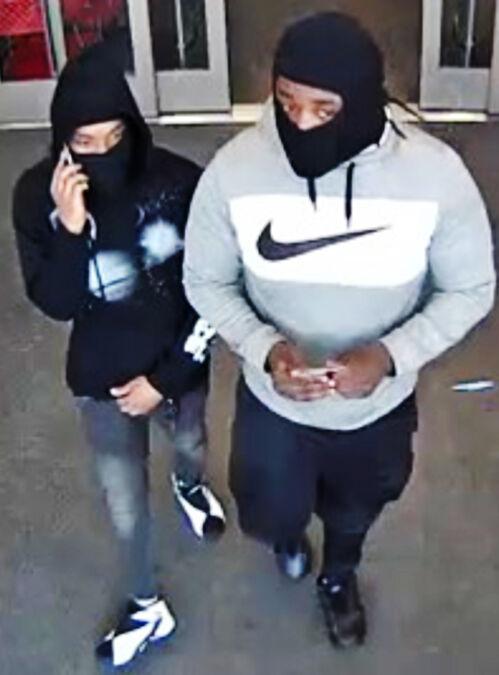 The Alexandria Police Department is conducting a stolen auto investigation that occurred at a gas station in the 700 block of S Patrick Street. 
Just after 1 p.m. February 7 the victim's vehicle, a white 2017 Lexus GS400, was stolen while they were pumping gas.  The suspect accessed the vehicle through an unlocked door.  There were no injuries reported.
The suspects were spotted operating a black 2018-2021 Mazda 6 with Maryland temporary tags.  Security cameras captured images of the suspects using the victim's credit card fraudulently in Prince George's County.  If you recognize either suspect, please call Detective Walter Boyd at 703-746-6245.
The police department encourages drivers to avoid leaving your vehicle unattended when possible and to always lock your door and keep your keys in hand when pumping gas.
Dulles CBP officers seize nearly $66,000 in unreported currency from two travelers
U.S. Customs and Border Protection (CBP) officers seized nearly $66,000 from two travelers at Washington Dulles International Airport earlier this month for violating federal currency reporting laws.
CBP is not releasing either traveler's name because they were not criminally charged.
CBP officers inspected a U.S. citizen female traveler after she arrived on a flight from Dubai, United Arab Emirates February 5. The woman told CBP officers that she possessed $10,070 and completed a Treasury FINCEN-105 form for that amount. CBP officers then discovered a combined $39,536 in the woman's carry-on bag and purse. CBP officers seized the currency and released the woman.
CBP officers inspected a U.S. lawful permanent resident male at the departure gate for a flight destined to Casablanca, Morocco February 7. The man reported that he possessed $10,000. Officers assisted the man in completing a FINCEN-105 form to report his $10,000. During a subsequent examination of the man's carryon bag and jacket, officers discovered a total of $26,000. Officers provided the man $1,300 for humanitarian relief and released him.
"Grossly under-reporting on both the Treasury currency reporting form and verbally to a Customs and Border Protection officer during an inspection is a clear violation of our nation's currency reporting laws," said Keith Fleming, acting director of Field Operations for CBP's Baltimore Field Office. "CBP encourages travelers to truthfully report all currency and monetary instruments that they possess to a CBP officer."
Although there is no limit to the amount of money that travelers may carry when crossing U.S. borders, federal law [31 U.S.C. 5316] requires that travelers report currency or monetary instruments in excess of $10,000 to a CBP officer at the airport, seaport, or land border crossing when entering or leaving the United States. Read more about currency reporting requirements.
During inspections, CBP officers ensure that travelers fully understand federal currency reporting requirements and offer travelers multiple opportunities to accurately report all currency and monetary instruments they possess before examining a traveler's carryon or checked baggage.
Consequences for violating U.S. currency reporting laws are severe; penalties may include seizure of most or all of the traveler's currency, and potential criminal charges. On average, CBP seized about $207,000 every day in unreported or illicit currency along our nation's borders. 
An individual may petition for the return of seized currency, but the petitioner must prove that the source and intended use of the currency was legitimate.
Town of Vienna Police Station breaks ground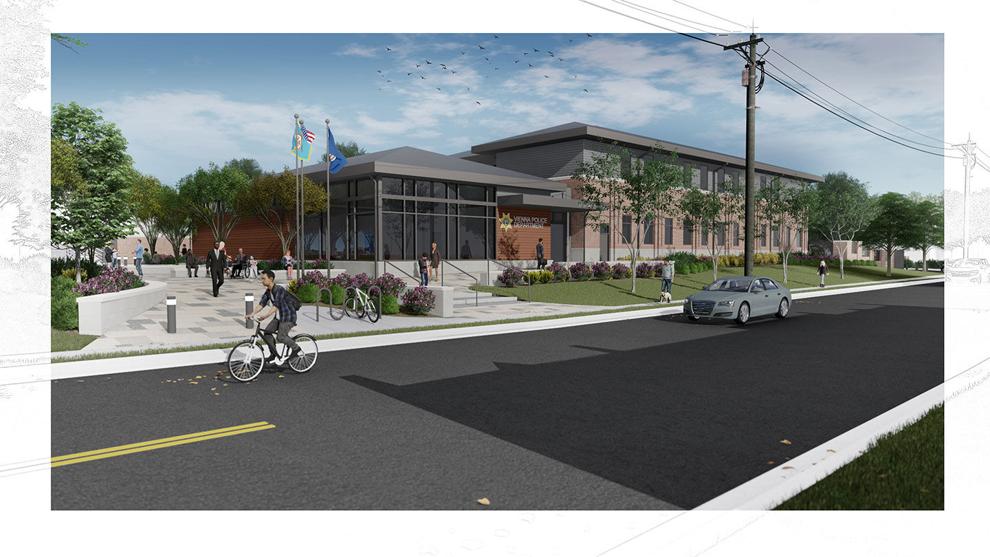 Dewberry has announced that construction has begun on the Town of Vienna's Police Station.
The firm provided architectural design services for the new 29,441-square-foot building. The existing police building is being demolished, and the site will be redeveloped to include the new headquarters.
"We are excited to be able to celebrate this milestone on the project," says Dewberry Senior Associate Roderick Williams, AIA, CPD, LEED AP BD+C. "Our team has enjoyed the close relationship we've formed with the town and community-at-large and are excited to see this project move forward right here in our own backyard."
Dewberry's architecture team worked closely with the town of Vienna to understand the neighborhood and site context around the building, as well as the existing architecture in the town to create a design that would maintain the character while enhancing civic pride. Once complete, the new building will allow all divisions of the police department to work out of the same facility and will feature upgraded technology and security measures. Following project completion, the facility will be submitted for LEED Silver certification.