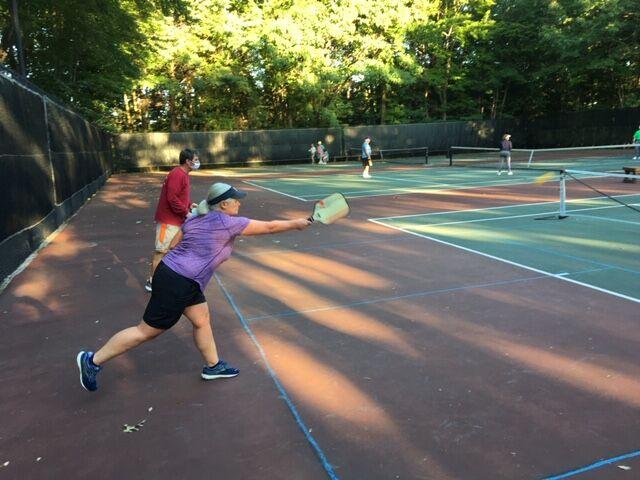 Many sports have had to play a different ballgame due to COVID-19, from fans not being allowed in the stands to high school sports seasons being rearranged to a later portion of the school year. Everyone has to improvise. The Burke Centre Pickleball Association (BCPA) has also changed things up.
The BCPA was out of commission for months, largely because the sport is a year-round activity. "It means a great deal to the community," President Gary Hill explained. Hill also mentioned that there have been occasions where they, "shoveled snow off the courts." There are multiple locations for this group. One is Landings Community Center the other is at Woods Community Center, both in Burke, Virginia.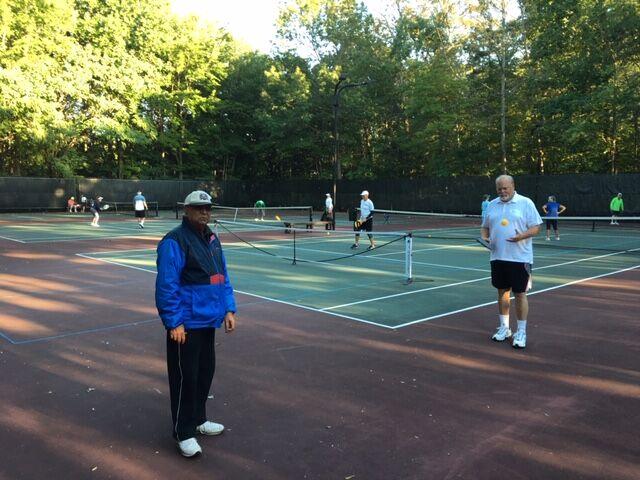 It is easy for participants to maintain social distancing due to the nature of the game, but there have been other precautions in place. For example, after the matches players would tap each other's paddles, but that is not happening anymore. People are also encouraged to wear masks and couples play with themselves to limit contact with others.
Unlike many sporting events where there is an emphasis on winning and putting up good stats, pickleball is more about friendship. One patron, Mary Abney, feels the sport is an "opportunity to socialize with friends." Abney plays the game for six hours a week. The Landings location has games played on Mondays and Wednesdays from 5:30 p.m. to 9:00 p.m., as well as on Saturdays from 9:00 a.m. to 1:00 p.m.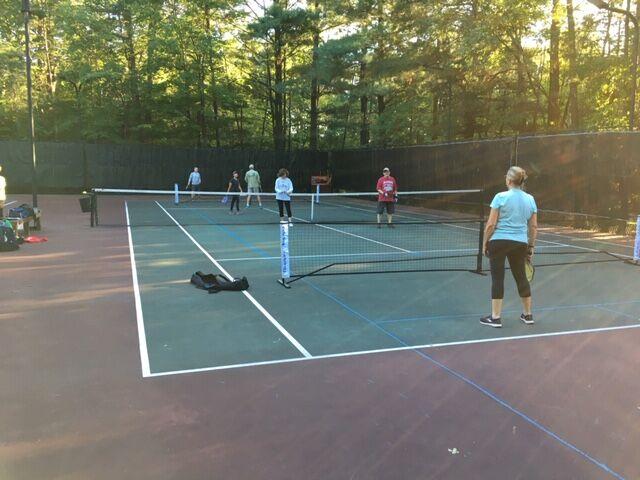 The courts at Landings are surrounded by multiple townhouse complexes. According to Hill, the sport brings people together. Ever since the sport came back in June, Hill noted that "the game is growing, more people have joined us over the summer."
 Abney believes that this sport can help with "COVID-19 fatigue by allowing everyone to be with their friends and get some exercise." Pickleball is another example of a sport bringing people together during tough times.