"This is one of my favorite times of the year Samson! We celebrate a new year and make some New Year's resolutions to change some bad habits or to try and reach a few goals."
"Purr, since I am beyond pawfection, I have no bad habits nor do I need to reach any goals. I am CAT! I am pawfect! I meow! I hiss! I purr! Therefore I am!! MEOW!"
"Paws, no one is pawfect. WOOF! And everyone, including humans, should have goals to aim for whether it's exercising, learning a new skill, reading that novel you've been wanting to for the past 100 years. It's fun and makes you a better dog, cat or human when you reach these goals.
I resolve to take my human on more walks in 2019. He got a little plump during these past few months! Not good- the belly is opening the doors again. We will aim high on our walks and do it!"
"Meow, I get it! I resolve that I will get to drink my human's entire glass of milk before he realizes I have done it! It will happen! MEOWS!"
"WOOF! I am to take my human on more car rides with the windows and moonroof open and music blaring really loud. I'll get the attention of that pretty Rotty yet! WOOF!
"MEOW! I resolve to cuddle up on Mom's lap making her stay home from work and abandon all else to pet me and scratch my belly all day!"
"WOOF! I resolve to get my humans to take more vacations! Pawssibly to see all the pawsome dogs statues in various cities created to memorialize the barkingly great dogs who have done great tasks of some sort for humans! I haven't seen any of them! BARKS!"
"Meow, I resolve to train the humans to jump at my every MEOW!" Hiss! Not sure why they haven't caught on yet!"
"Barks, I am going to take my human on more railfanning day trips. Barkingly, I am going to learn more about the railroads so maybe I can understand what is it that fascinates the guy so much watching these huge trains go through towns, cities and the countryside. WOOF!"
"Meow, I am going to learn to go for car rides with you and Dad so I can have fun watching trains and going all over the universe! Purrs! That will be fun!"
"Woof, that's a great one Samson, I hope you get to do it. You might be able to join us on vacations too, who knows?! Barks.
"Our bestest barks and meows for a blessed 2019!"
Our friends from PetConnect Rescue brought by a few friends looking for their "Forever Homes!"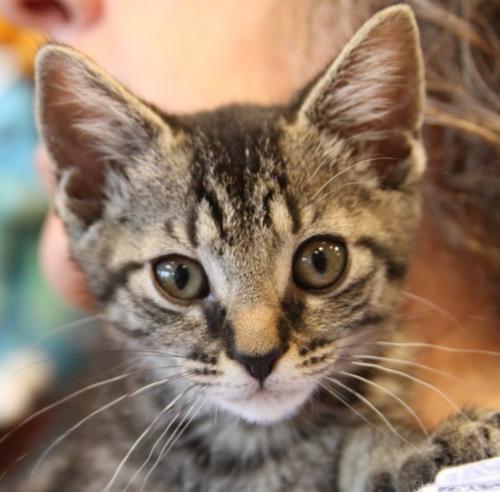 MEOW! Darby is a pawsomely playful 6-7-month-old kitten who can be shy at first! She enjoys playing with her sister Derby, toys and climbing cat trees! She trained her foster parent to play fetch with a yarn ball!
Purringly, because of her shyness, she will do best in a home with older/respectful mini-humans and an experienced kitty owner. She needs to be adopted with another kitty or by a human home most of the day!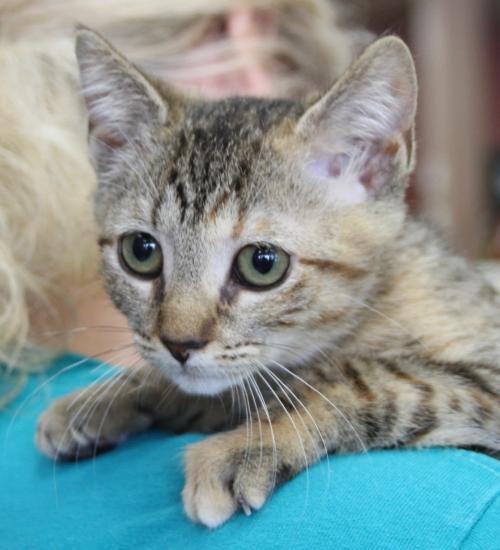 Purr! Derby is a pawsomely playful 4-month-old kitten who can be shy at first. She loves playing with toys and cat trees! Due to her size and shyness, she will do best with older/respectful mini-humans and an experienced kitty owner home who can work through her shyness and is home much of the day or be adopted with another kitty.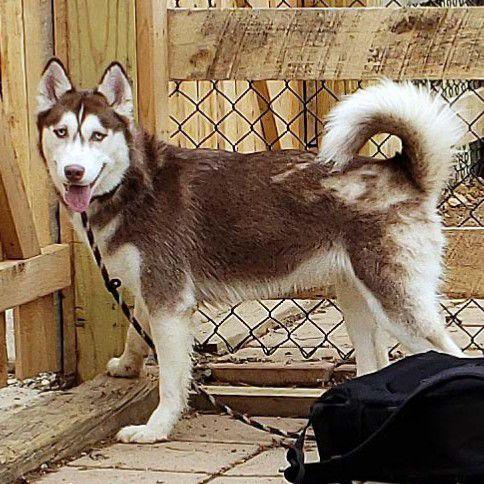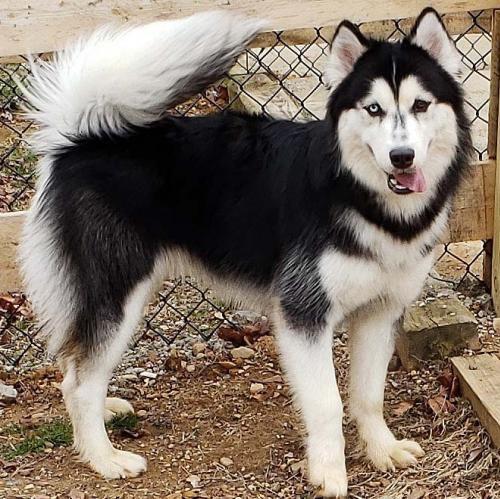 WOOF! Meet Athena and Percy! These two are pawsomely beautiful 8-month-old Husky/Malamute mixes! They lost their home when they outgrew a tiny apartment. They are not small dogs! The pair will need a home with a fence and another dog, preferably each other! With their high energy level, they need plenty of exercise!
Athena and Percy were raised around mini-humans, so they should be fine, but no cats! Ever, they say! These two may be adopted separately.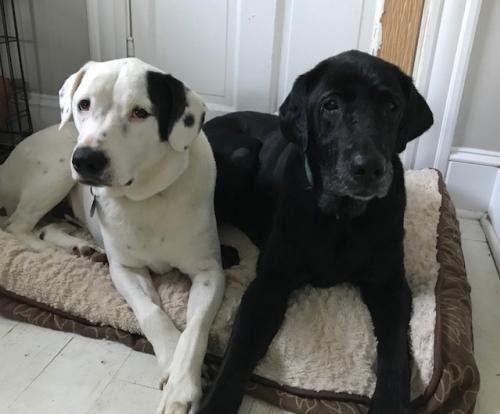 Meet Shana, a 9-year-old Labrador mix and her best friend Smitty a 4-year-old, Dalmatian/Lab mix.They are bonded buddies, BFF's, must be adopted together.
The pair know basic commands; they are well-mannered, house-trained, love playing with toys together and love attention from their humans. Smitty loves a good game of fetch! Shana has a refined, sweet, "southern bell" personality, while Smitty is a fun-loving fella.
Contact PetConnect Rescue, http://www.petconnectrescue.org, info@petconnectrescue.org or 1-877-838-9171.
About Me:
Noah writes about dog/cat adoption, humor, dog adventures and facts about dogs and cats at
www.fromthedogspaw.com. He is Dog to his human, Allen Pearson, Dog Photographer and Writer, www.allenpearsonsphotos.com, www.facebook.com/AllenPearsonsPhotos, www.instagram.com/fromthedogspaw, www.facebook.com/fromthedogspaw.