FCPS Launches New Parent Technology Help Desk
To support families who are working with their children during virtual learning, Fairfax County Public Schools (FCPS) has launched a new Parent Technology Help Desk. The help desk can be reached at 833-921-3277 (833-921-FCPS) and will be answered by staff members between 7 a.m. and 11 p.m., seven days a week.
Parents or guardians who need help in a language other than English can inform the help desk staff when they call, and an interpreter will join them live on the call.
If help desk staff members are unable to solve the issue, they will request help from the appropriate FCPS team.
FCPS has also set up an online portal to allow older students and parents/guardians to request technology help directly. 
Tips for online learning success can be found on at https://bit.ly/32Lmlro.
FCPS school-based employees are in the process of distributing approximately 55,000 laptops to students this summer, using strict health procedures to ensure health and safety.
Virtual Orientation 
Teachers will conduct a virtual orientation prior to the first day of school for students and families to:
•    Build relationships and community.
•    Learn how virtual learning will work, including how to log into students' FCPS accounts to access virtual classroom links, and how to use Blackboard Collaborate Ultra, GoogleMeet, and Schoology.
•    Ensure students are prepared for a successful first day of school.
Teachers will contact their students directly.  Please direct questions to your child's school.
Back to School Nights
Each school will host a virtual Back to School Night during September or October. Included will be: 
•    An overview of curriculum.
•    A review of attendance, schedules, procedures, and routines.
•    An explanation of grading and assessments.
FCPS Parent Information Phone Lines are available in eight different languages.
Governor Announces Administration Appointments
Governor Ralph Northam announced additional appointments to his administration August 29.
The following Fairfax County residents have been appointed to positions.
Anne Mills of Alexandria, an art therapist with Art Therapy Services has been appoints to the Advisory Board on Art Therapy. 
Raighne C. Delaney of Alexandria, an attorney with Bean, Kinney & Korman, P.C. has been reappointed to the Commonwealth Neurotrama Initiative Advisory Board.
Tae Alderman of Herndon, an associate manager with Duff & Phelps, LLC, and Razi Hashmi, of Fairfax, a foreign policy professional, have been appointed to the Virginia Asian Advisory Board. Bobby Ly of Springfield, president of the Vietnamese American Community of the Maryland, Virginia and Washington, D.C. Area has been reappointed to the board.
Shepherd's Center Board Chair receives Hunter Mill District Community Champion Award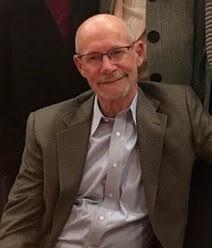 William "Bill" Farrell, Board Chair of Shepherd's Center serving Oakton-Vienna-Reston-Herndon (SC) is the recipient of the Hunter Mill District Community Champion Award.
As part of the annual Volunteer Service Awards, the Fairfax County Board of Supervisors selects an individual to be recognized for their commitment to promoting volunteerism within their community while addressing specific needs. The award was presented to Farrell on video by Supervisor Walter L. Alcorn, Hunter Mill District during SC's volunteer appreciation event.
Farrell has been on the Shepherd's Center team since he signed on as a volunteer driver in 2006. Since then, he has held many roles and stepped in wherever needed. For the past five years, he has served as the SC board chairman. When he joined the Board of Directors in 2008, he assumed the position of treasurer. He has been the co-chair of the Development Committee and is currently on the Executive Committee (Co-Chair) and Advisory Committee. 
"Bill's calm and thoughtful leadership not only drew me into service with the Shepherd's Center as a volunteer, but quickly enticed me to join the talented volunteer Board of Directors," said W. Scott Schroth, SC co-vice chair. "He is a pleasure to work with, collegial, and dedicated to our mission. I'm honored to call him a friend and proud of the work he does on our behalf in the local community."
Farrell's dynamic and friendly leadership style has transformed SC into a leading local charitable organization, recognized and honored both locally and regionally for outstanding community service, according to SC officials. He was also recognized and selected for a national leadership position with Shepherd's Centers of America where he served as national treasurer for six years. Farrell provides the organization with strategic leadership, prudent financial management, and an infectious desire to help others.
FCPA creates program to support online education
The Fairfax County Park Authority is introducing programs designed to support online school education and homeschooling students.
The "Field Trips for All" programs are nature center and historic site field trips that cover science and social studies for elementary grades. Park naturalists and historians have been working with Fairfax County Public Schools (FCPS) curriculum coordinators to create programs that link directly to the essential standards that FCPS teachers will be teaching.
The programs will be offered in parks across the county and at many different times. Some parks will host the programs upon request. Program topics vary by park. This is an opportunity for parents to supplement their child's science and history classes with outdoor experiences and to apply the concepts they are studying.
Registration for Field Trips for All programs is available online. To see the program selections, search the keyword "enrichment" at Parktakes Online.
Programs cost $6-8, and all attendees, including parents and students, must register so that the parks can control group sizes for social distancing. If a program fills, you can contact a park site for additional scheduling options. Groups of more than eight can book a field trip directly by calling a park nature center or historic site.
For more information, call the park you intend to visit or 703-222-4664.
Wastewater Program Wins Utility of the Future Award
The Fairfax County Wastewater Management Program won the 2020 Utility of the Future award given annually by the National Association of Clean Water Agencies (NACWA). 
The recognition is based on the adoption of the seven Utility of the Future principles and the county's commitment to protect public health by providing sustainable, efficient services.
The Utility of the Future program recognizes facilities that implement advancements in technology and cutting-edge practices that focus on resource recovery, efficiency and sustainability; and improvements that look beyond the traditional operational models based on the Clean Water Act of 1972; and consider innovations that preserve best practices, while incorporating sustainable principles, which ultimately benefit communities and improve financial stability.
"This award is much appreciated and indicative of the efforts that Wastewater Management Program employees put forth to assure public health and environmental stewardship," said Randy Bartlett, director, Department of Public Works and Environmental Services.
There are more than 14,000 wastewater utilities in the United States. Fairfax County's Wastewater Management Program ranks among the top in the country as one of 65 utilities that received the 2020 Utility of the Future Award.
Employees of the wastewater management program submitted an application that provided a narrative on the organizational culture and community partnering and outreach, which was their selected activity area to show utility engagement. The application was assessed against the NACWA criteria which specifies that:
The Utility of the Future is a learning organization where employee enrichment and job enhancement are valued and managed
An effective Utility of the Future organizational culture harnesses the power of employee engagement to achieve key organization goals
A Utility of the Future recognizes its role as a steward of the community's natural resources
The Wastewater Management Program defined its vision of becoming a preeminent utility through its adopted mission theme of, "Protect, Restore, Enhance," which captures the program's identity of going beyond protecting the environment and health of the community by restoring infrastructure, community partnerships and a commitment to excellence.
FCPS Names New Chief Information Officer
Fairfax County Public Schools (FCPS) Superintendent Scott S. Brabrand has named Gautam Sethi, who currently serves as chief technology officer for the Douglas County (Colo.) School District, as the Chief Information Officer (CIO) overseeing the Department of Information Technology, effective September 21.
"Mr. Sethi comes to FCPS with 18 years of experience in educational technology," said Brabrand. "He has administrative and management skills in K-12 education—including experience supporting remote learning—that make him uniquely qualified to oversee our IT functions. For the first time in history we are beginning the school year in a virtual environment, and Mr. Sethi's leadership will help move our district forward, ensuring that FCPS is at the forefront of innovation and fully supports our students, families, and employees."
As CIO, Sethi assumes responsibility for a technology system that in size and complexity rivals that of major industries and government agencies. He has been charged with evaluating, modernizing, and consolidating software platforms, improving security and privacy for students, families, and teachers throughout the system, and ensuring equitable access to learning technologies for all FCPS students.
At the Douglas County School District, Colorado's third-largest district serving more than 68,000 students, Sethi built an IT security program from the ground up. He led the modernization of existing technologies; developed online portals to support staff and families; and saved the district $1 million annually by using existing resources and renegotiating vendor contracts.
Previously, Sethi led technology teams for Atlanta and New York City public schools.  He served as executive director of information technology for Atlanta Public Schools, where he enabled solutions for successful virtual student-teacher collaboration and human resources functions. He also served as the New York City Department of Education director of enterprise solutions architecture, working on innovative technology solutions resulting in more than 20 new systems initiatives; spearheaded a pilot cloud deployment; and directed IT for special education programs.
Sethi earned his bachelor's degree in computer science from the University of Delhi (India) and his master's degree in business administration from Emory University in Atlanta.
Fairfax artists among those receiving VMFA artist grants
RICHMOND—Governor Ralph Northam, First Lady Pamela Northam, and Virginia Museum of Fine Arts Director and CEO Alex Nyerges announced August 25 40 Virginia artists who will receive $5,000 grants through a special program to help visual artists impacted by COVID-19.
The Virginia Artist Relief Fellowship Program, which launched in June, will distribute a total of $200,000 in funding.
Six artists from Fairfax County are grant recipients. They are Emine Sermin Ciddi  (Alexandria), Mojdeh Rezaeipour (Burke), Michael Childers and Soomin Ham (Fairfax), Jun Lee (Falls Church) and one artist from Centreville who requested to remain anonymous.
The Virginia Museum of Fine Arts (VMFA) received more than 350 applications for this program. Recipients were selected by a jury made up of three VMFA staff members: Valerie Cassel Oliver, Sydney and Frances Lewis Family Curator of Modern and Contemporary Art; Natasha Campbell, head of the museum's fellowship program; and Jeffrey Allison, head of statewide programs.
"I truly believe that any available financial support would be invaluable and meaningful to me—not only to make my ongoing pursuits possible, but also to uphold my positive spirit to get through this difficult time," said Ham, Fairfax artist and grant recipient.
"This fellowship becomes even more critical for me, and conversely this nation, to be able to continue creating work that addresses the damaging social issues and operatively working to create a more just and equal society," said Steve Prince, Williamsburg artist and grant recipient.
The Virginia Artist Relief Fellowship Program is funded utilizing the accrued excess balance of the museum's existing Artist Fellowship Endowment established in 1941 through a generous gift made by the late John Lee Pratt of Fredericksburg, Virginia. Pratt stipulated that the funds be used to support professional artists as well as art and art history students in the Commonwealth and not for other purposes. Through this endowment, VMFA has awarded nearly $5.8 million to Virginia artists in the Commonwealth over the past 80 years.
Vienna Oktoberfest is canceled
Vienna Oktoberfest 2020 is ausfallen.. Verflixt!
In the interest of public health and safety and to limit the spread of COVID-19, Vienna Oktoberfest 2020 has been canceled. The event was scheduled for October 3. This joint decision by the Vienna Business Association (VBA) and Town of Vienna is in line with current recommendations from the Virginia Department of Health and Gov. Ralph Northam's office and takes into consideration the uncertainty about the safety of public gatherings in the fall.
"It is with a heavy heart that we have decided to cancel the 13th annual Vienna Oktoberfest," said Kathy Georgen, who chairs the Oktoberfest planning committee. "The success of this festival depends on hundreds of vendors and tens of thousands of attendees from all age groups and locations coming together in a common area. We could not in good conscience move forward in this current climate."
The Vienna Business Association will promote Distanz Oktoberfest, an initiative that encourages VBA-member and other Town businesses to host in early October German-themed events and promotions at their own location. These business events and promotions will be marketed on multiple social platforms by both the VBA and Town of Vienna. For more information, visit viennaoktoberfest.org; additional details will be coming soon.
Please contact the Oktoberfest committee at oktoberfest@viennabusiness.org with any questions.
Fairfax County Seeks Board of Zoning appeals member
The Fairfax County Board of Zoning Appeals has an opening for one member. Board of Zoning Appeals
Interested candidates must apply by September 18, to the Fairfax Circuit Court, which appoints the board's seven members. Applicants should send their resume to Judge Bruce D. White, Fairfax Circuit Court, 4110 Chain Bridge Road, Fairfax, VA 22030.
The appointment for this open position will be effective until June 13, 2025. Board of Zoning Appeals members are appointed for staggered, five-year terms and they receive a bi-weekly stipend of $357.69 for their service. Applicants must be residents of Fairfax County and serve as private citizens, not as county employees. 
The Board of Zoning Appeals' powers, duties and procedures are set forth in state law, and they are further detailed in the county's Zoning Ordinance. These duties include: Board of Zoning Appeals members are appointed countywide.
Hearing and deciding appeals of administrative decisions made pursuant to the Zoning Ordinance.
Hearing and deciding on applications for special permits and variances as authorized by the Zoning Ordinance
Hearing and deciding on applications for interpretation of the zoning map where there is uncertainty about the location of a zoning district boundary.
For more information, contact Brent Krasner, Fairfax County Department of Planning and Zoning, at 703-324-1280, TTY 711.