2 Fairfax County companies selected for export trade program
Two Fairfax County-based companies, ENSCO National Security Solutions based in Springfield, and PaneraTech in Chantilly, are among 12 companies that the Virginia Economic Development Partnership (VEDP) accepted into its two-year Virginia Leaders in Export Trade (VALET) program.
The VALET program assists companies in the Commonwealth that are committed to international exporting as a growth strategy. 
To participate, each business must meet both quantitative and qualitative selection criteria, and participating firms are chosen based on their dedication to growing export sales. To date, 359 Virginia companies have been accepted to participate in the VALET program. Two Fairfax County companies, Dynamis, Inc., in Merrifield and Parabon NanoLabs in Reston, graduated from the program in August.
Currently, the VALET program has 45 companies as participants. The program provides participating companies with export planning services and assistance from a team of experienced international service providers to help meet the companies' international business goals. These private-sector service providers contribute essential expertise to assist companies in executing export plans and include attorneys, web designers, bankers, translators, accountants, and freight forwarders.
The Commonwealth of Virginia exports more than $36 billion in goods and services annually. Exports of Virginia's products and services to the world are vital to the growth of the Commonwealth, supporting more than 257,000 jobs and generating $2 billion in annual tax revenue. VEDP offers numerous programs to assist Virginia companies with selling into the global marketplace, and has a network of international market research consultants covering more than 70 countries around the globe.
"VEDP is committed to working with Virginia businesses to expand their international sales, thereby increasing trade and trade-related jobs in the Commonwealth, and we welcome these companies into the VALET program," said VEDP President and CEO Stephen Moret. "During this time when businesses need growth opportunities more than ever, we are proud to have a proven program like VALET available to propel Virginia exporters to compete in the global marketplace."
FCPS announces the appointment of a new principal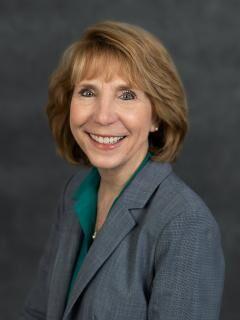 Elizabeth Beaty, who currently serves as assistant principal at Chesterbrook Elementary School, has been named the new principal of Haycock Elementary School, effective September 28.
Beaty began her career in FCPS as a special education teacher, serving students at Union Mill, Deer Park, and Virginia Run Elementary schools over a 16-year period. In 2016, she was named the assistant principal at Braddock Elementary before joining the staff at Chesterbrook. Currently, she also serves as an adjunct professor at George Mason University in the Division of Special Education and disAbility Research. 
Beaty earned a Bachelor of Science degree in special education from the University of Virginia, a Master of Arts in special education from American University, and a Doctor of Education in administration and supervision from the University of Virginia.
Food Program Expanding; Additional Bus Routes Starting September 16
The U.S. Department of Agriculture has announced that FCPS and other school districts can continue serving free meals to all children through December 31. 
FCPS has distributed more than 2.4 million grab and go meals since schools closed in March. The goal is to provide every FCPS student daily access to a healthy breakfast and lunch.
Grab and go service hours have been extended to 8 a.m. to 12:30 p.m. Monday through Friday (excluding holidays) with both breakfast and lunch being served at the same time. Bus routes for food distribution are being added and the current routes updated. Meals on buses will be distributed Monday through Friday beginning at 6:30 a.m.
New for this fall: Breakfast and lunch meals for Saturdays will be distributed at all sites and bus routes each Friday. 
Specific information about meal distribution locations and bus distribution schedules (updated daily by 5 p.m.) is available by visiting https://bit.ly/2FFW1aZ.
Government Affairs and Emergency Management official joins Dewberry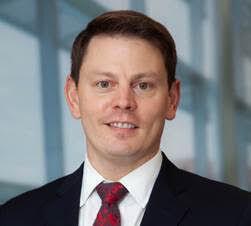 Dewberry, a privately held professional services firm, has announced that Jay Harper has joined the firm as a vice president and business development director in the federal group located in Fairfax.
Harper, the former senior advisor to the administrator with the Federal Emergency Management Agency (FEMA), has more than 15 years of experience working in state and federal government agencies, including FEMA and the U.S. Department of Homeland Security. His areas of expertise include emergency management, government affairs, federal procurement, strategic communications, grants management, regulatory compliance, private-sector engagement, and interagency coordination.
In his new role with Dewberry, Harper will work alongside the firm's federal executives and coordinate with clients across the federal market, including the National Oceanic and Atmospheric Administration, U.S. Geological Survey, and FEMA.
Harper earned his bachelor's degree in general business studies from Louisiana State University (2005).
TJHSST student presents at medical conference; creates app with classmates
Ron Nachum, a junior at Thomas Jefferson High School for Science and Technology (TJHSST), spent his summer engaged in ways to help people through medicine. 
Nachum presented at the Institute of Electrical and Electronics Engineers' 2020 Engineering in Medicine and Biology Conference, one of only a few high school students among adult researchers from around the world.
Nachum's presentation was about an application he developed to track a patient's cervical range of motion, using a single camera, that he explained was a cheaper and better alternative to the current tool used for measurement. His presentation can be seen at https://bit.ly/3cgcH4C.
Nachum and his classmates Aarav Bajaj, Arya Grayeli, Pranav Mathur, and Amrita Sahu developed a web application called Hospifind, designed to compile hospital and testing center capacity data to help patients find the best locations for treatment during the COVID-19 pandemic. 
FCPS teacher named Virginia's Region 4 teacher of the year
Kings Glen Elementary School sixth grade teacher Lisa Rode has been named the Region 4 Teacher of the Year by the Virginia Department of Education.
Rode will compete for the 2021 Virginia Teacher of the Year title, to be announced October 8, with seven other regional Teachers of the Year.
Rode "has grown not only into a masterful educator of children but also an expert staff developer, both here at Kings Glen and (literally) across the nation and world," said principal Sam Elson. "Mrs. Rode leads her students and colleagues through real-world scenarios and problems to be solved, using a variety of technologies… Rode includes materials accessible to all students—from those with intellectual disabilities to those in level 4 AAP classes. She is known to help adapt technology for use by students with disabilities and has served as a homebound teacher for a student who was out for part of the year."
"In this current status of 'distance learning,' Mrs. Rode has continued to serve her students and the entire staff by making herself available to anyone and everyone, literally day and night," said Elson. "While FCPS teachers' classroom settings are far from the brick-and-mortar building … Mrs. Rode continues to invite students to 'lunch bunches'...just virtually, instead of in-person.  Today's lesson (transmitted via Internet) was a science lesson held in a local high school stadium."
"Lisa's students learn through authentic and engaging coding activities, across all curriculum areas, using programs such as Scratch, Blockly, Make Code, and Python," said colleague Cheryl Clark. "These activities require students to think creatively and often work collaboratively in cooperative learning groups."
Parent Kathy Lafreniere says that Rode has inspired her daughter and helped prepare her for middle school by tapping into her strengths and building her confidence. "She is learning to be a collaborative learner in a setting that is safe to take risks, have fun, and promote out-of-the-box thinking," said Lafreniere. "It is not only a classroom that challenges her academically, but it is a therapeutic place for any student who needs supports."
Rode shares her expertise in technology integration through professional development courses at her school and in FCPS and has been invited to lead professional developments on STEM topics around the country.  She also teaches a free robotics class at the James Lee Community Center for upper elementary and middle school students who may not have access to other computer science opportunities and co-manages the Fairfax Falcons Paralympic Sports Team.
Rode has been employed as a sixth-grade teacher at Kings Glen since 2007.  She was named Fairfax County Public Schools 2019 Outstanding Elementary Teacher.
Long Branch Stream Valley Trail Project to begin
Braddock District Supervisor James Walkinshaw has given the green light to a trail maintenance project following a recent virtual meeting in which community members voiced support for the long-planned project. 
The Fairfax County Park Authority held a well-attended, online information meeting regarding the proposed Long Branch Stream Valley Trail Maintenance project Sept. 10. The meeting drew more than 80 participants, including Walkinshaw and Braddock District Park Authority Board Member Kiel Stone, and provided a community update, plus the chance for residents to ask questions and air concerns. 
This $675,000 project, funded via the 2016 Park Bond, includes reconstruction of approximately 5,200 feet of trail in Long Branch Stream Valley Park. The project will begin in earnest within the next month, with completion slated for March 2021. Details of the project and the challenges associated with trail maintenance are detailed in the meeting presentation which can be viewed at https://bit.ly/2ZWsuk4.
In response to concerns voiced by residents worried about impact of the construction during this time of high trail use is the decision to phase the project. To reduce this potential impact to park patrons, the Park Authority will split Phase III of the project (between Guinea Road and Woodland Way) into two separate phases. Phase III will now be from Guinea Road to the steel bridge over Long Branch, and Phase IV will be from the steel bridge over Long Branch to Woodland Way.
For more information regarding this project contact Project Manager Ed Deleon at 703-324-9569 or email at Eduardo.Deleon@fairfaxcounty.gov, or contact the Public Information Office via email at Parkmail@fairfaxcounty.gov.
Metropolitan School of the Arts announces new co-executive directors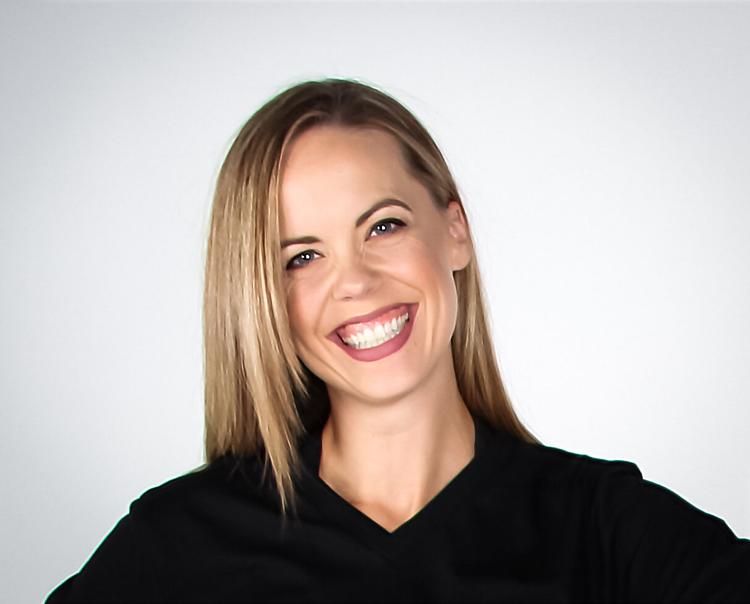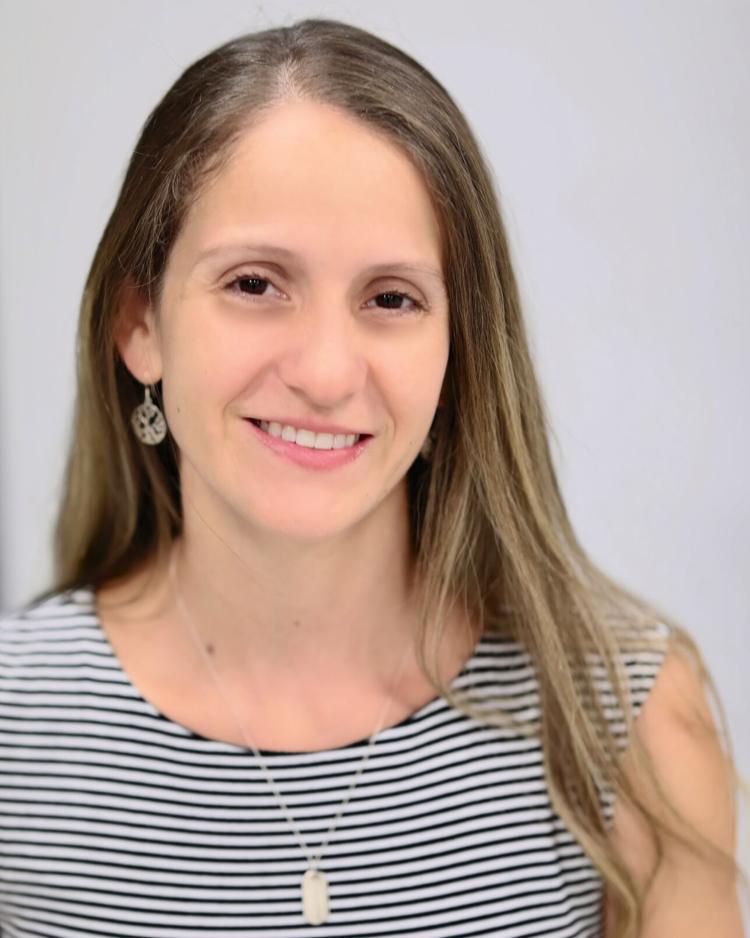 Metropolitan School of the Arts (MSA) in Alexandria announced its new co-executive directors, Michelle Collier of Fairfax Station, and Sara Hart of Fairfax.
Collier and Hart not only provide lead advisory roles in the school's administration and operations, but Collier remains director of the MSA Academy and Hart will continue artistic direction and supervision of MSA's studio division. Go to www.metropolitanarts.org for more information.
"Michelle and Sara have tremendous teaching experience, and will be instrumental in leading MSA," said Melissa Dobbs, founder of Metropolitan School of the Arts.
Collier has been in education for more than 16 years, and helped open the MSA Academy.  She's worked with secondary students in non-traditional school settings in Washington, D.C. and Fairfax County. Collier has supported classroom instruction for a variety of academic curriculum at multiple grade levels, created and revitalized county and private programs, provided curriculum and resource development, trained teachers, and led educational and administrative teams. She earned a bachelor's degree in international relations and a master's degree in secondary education from George Mason University.
Hart graduated from New York University with a bachelor's degree in music and continued her career in NYC for several years. She is a member of Actors Equity and last performed at the Goodspeed Opera House in East Haddam, Conn., where she was the assistant director as well as a member of the ensemble in High Button Shoes.  Other regional performing credits include: Seven Brides for Seven Brothers (assistant director, dance captain, Martha) at Goodspeed Opera House, The Wizard of Oz (assistant director, dance captain and ensemble at North Carolina Theatre, and Mame (ensemble) at Northshore Music Theatre.   At Metropolitan School of the Arts, she has directed and choreographed the following shows:  Wizard of Oz, Annie, Beauty & the Beast, Grease, Hook, Mirror Mirror, Footloose, Toy Story, Alice in Wonderland, Enchanted, Wonka, and Wreck It! She has also been the artistic director for iMpulse jazz company, MSA's non-profit youth pre-professional jazz company. Her students have been accepted to some of the top performing arts schools in the U.S. 
The Academy at Metropolitan School of the Arts is a college preparatory performing arts school for emerging young artists, grades 7 to 12 and high school graduates seeking performing arts gap year programs, who are dedicated to a rigorous academic experience in a pre-professional performing arts conservatory environment. Their cross-curricular approach to arts training fills each young artist's toolbox with the dance, music and acting skills necessary to be a triple threat in the arts world. Metropolitan School of the Arts approach to education is designed to develop independent, self-motivated and skilled learners.  The school offers a post-high school graduate program as well, for those students who desire an extra year to prepare for admittance into a performing arts university. 
Park acreage expands with new park at North Hill
The Fairfax County Park Authority has acquired an additional 12.0565 acres of parkland under a proffer agreement with the Fairfax County Redevelopment and Housing Authority.
The August land acquisition brings the county's total park acreage up to 23,607 acres.
This new property will be an addition to North Hill Park in the Mount Vernon Supervisory District and will complement the North Hill development. The North Hill development will be a livable, walkable community with a mix of housing for all incomes and ages. The development will include 216 affordable multifamily apartments, 63 affordable senior independent living apartments, and 175 market rate townhomes. The addition of the park will enhance the development and provide the greater community with open space and park amenities.
Accessible trails, a picnic pavilion, a playground and passive seating areas are some of the newly planned facilities for the park's development. The acquired land has challenging topography and aging remnants of past developments. Construction of the park is slated for Spring 2021 and will involve transforming the more than 12 acres into a more usable and accessible park for all to enjoy.